Shinseki Apologizes For VA Mess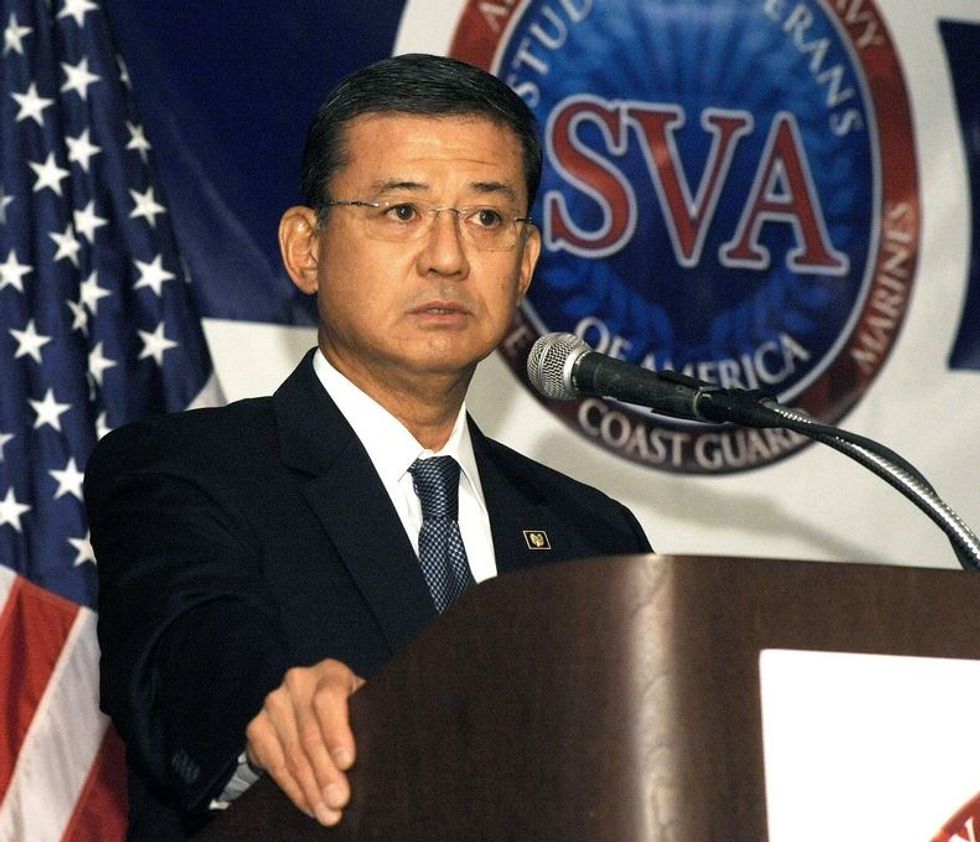 By Richard Simon, Tribune Washington Bureau
WASHINGTON — Veterans Affairs Secretary Eric K. Shinseki offered an apology and accepted responsibility for the VA mess Friday morning.
"I can't explain the lack of integrity among some of the leaders in our healthcare facilities," he said, speaking to a conference on homeless veterans.
"This is something I rarely encountered during 38 years in uniform."
Shinseki announced steps he was taking to address the instances where VA staff covered up long waiting times for care, including removing senior leaders at the Phoenix VA, suspending any bonuses for this year, contacting each of the 1,700 veterans who were kept off a waiting list in Phoenix "to bring them the care they need and deserve," and calling for congressional passage of legislation that would expand the VA secretary's authority to fire or demote senior staff for poor performance.
"This situation can be fixed," he said.
Shinseki is due to meet Friday with President Barack Obama amid growing bipartisan calls for his resignation.
Shinseki acknowledged that the problems are systemic at VA. "Given the facts I now know, I apologize as the senior leader of the Department of Veterans Affairs."
Shinseki said that when he first heard reports of the problems, he thought they were isolated. "I no longer believe it. It is systemic."
Photo: U.S. Department of Veterans Affairs via Flickr