Silicon Valley Emerges As A Political Force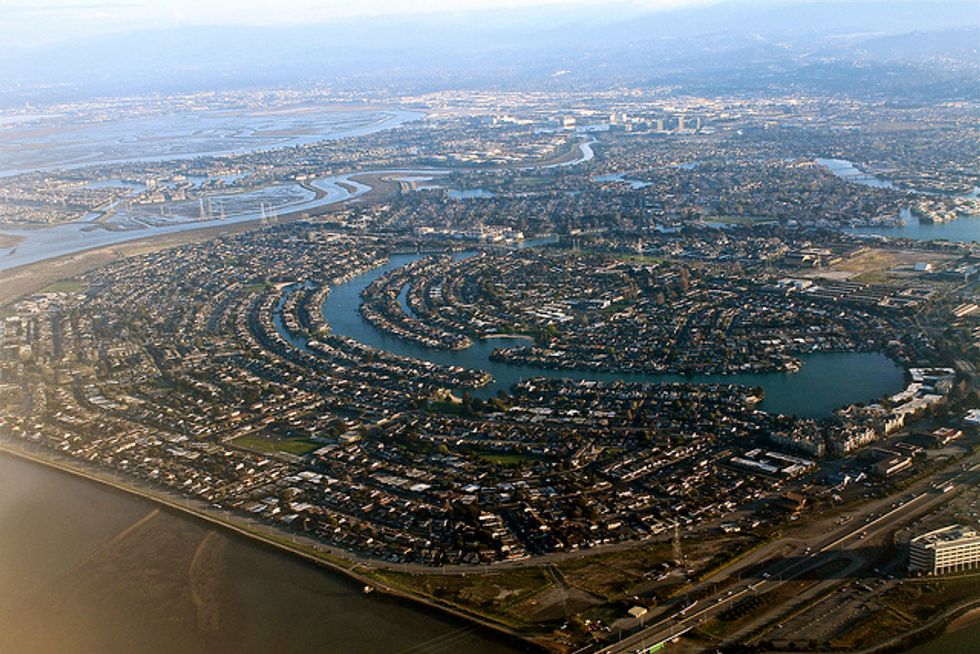 When Jeb Bush visited Silicon Valley this week, the Republican candidate was visiting the heart of a Democratic state that few expect to be contested in the 2016 presidential election. But when it comes to the political money chase, the Northern California home of the world's technology giants spreads the wealth to both parties — positioning the tech industry as one of the most powerful forces in American politics.
Since 2008, the Internet firms, software companies, computer manufacturers and data processors that comprise Silicon Valley have delivered more than $172 million worth of campaign contributions in federal elections, according to data compiled by the Center for Responsive Politics. That's a nearly 40 percent increase over the prior 8 years. Counting only presidential election years, the increase is even more dramatic: The $109 million of Silicon Valley money pumped into the 2008 and 2012 elections represents a 61 percent increase from 2004 and 2000.
Out of the money given directly to candidates (as opposed to third party groups) since 2008, Democrats have received 62 percent of the contributions. But Republicans' 37 percent in that same time was hardly pocket change — it translated into a whopping $55 million.
In a vacuum, these figures may seem unimportant. But in context, they are astounding. All of a sudden, Silicon Valley has surpassed many traditional political powerhouses as a source of campaign cash. Specifically, in the last election cycle, technology firms delivered more money to candidates for president and Congress than defense contractors, pharmaceutical manufacturers, the automotive industry and Hollywood.
"Silicon Valley woke up to the importance of influencing public policy," said Stanford University's Vivek Wadhwa.
In 2012, that influence was on display when Internet firms notched an unexpected victory over the Hollywood studios that were pushing legislation to hold Internet companies responsible for the illegal transmission of pirated movies and television shows. Despite the so-called Stop Online Piracy Act being backed by the powerful Motion Picture Association of America, the bill was defeated by tech firms' furious lobbying campaign against the measure.
Of Silicon Valley's ability to defeat Hollywood-backed legislation, MPAA chairman Chris Dodd said at the time: "It's a watershed event, what happened."
Of course, as Wadhwa notes, there is no single Silicon Valley public policy agenda. Tech firms, he asserts want "freedom from regulation and immigration," but, he says, "there is no single ideology."
That said, technology firms have forged a unified front on some hot-button issues, moving beyond immigration reform, corporate regulation and the online piracy bill.
In 2013, Silicon Valley giants such as Facebook, Apple, Google, and Mozilla pressed for limits on National Security Agency surveillance after disclosures by whistleblower Edward Snowden. A few years later, Congress reformed the Patriot Act to add restrictions on such surveillance.
Similarly, in March of this year, Silicon Valley won a victory when the Federal Communications Commission passed so-called "net neutrality" rules designed to prevent cable companies from charging different transmission rates to Internet content providers. Most recently, Apple, Google and Facebook wrote a letter to President Barack Obama declaring their opposition to any efforts to weaken encryption standards.
While the power shift toward Silicon Valley is significant, it should not be altogether surprising. Information technology is becoming ever more integral to American society. And the tech industry's millionaires and billionaires are ready to take their place as political powerbrokers, in much the same way oil and railroad barons represented new political power more than a century ago.
The implications of that revolution are profound not just for campaign fundraising, but ultimately for a whole new generation of public policy.
David Sirota is a senior writer at the International Business Times and the best-selling author of the books Hostile Takeover, The Uprising, and Back to Our Future. Email him at ds@davidsirota.com, follow him on Twitter @davidsirota or visit his website at www.davidsirota.com.
Photo: Patrick Nouhailler via Flickr