'Slow-Motion Mass Murders'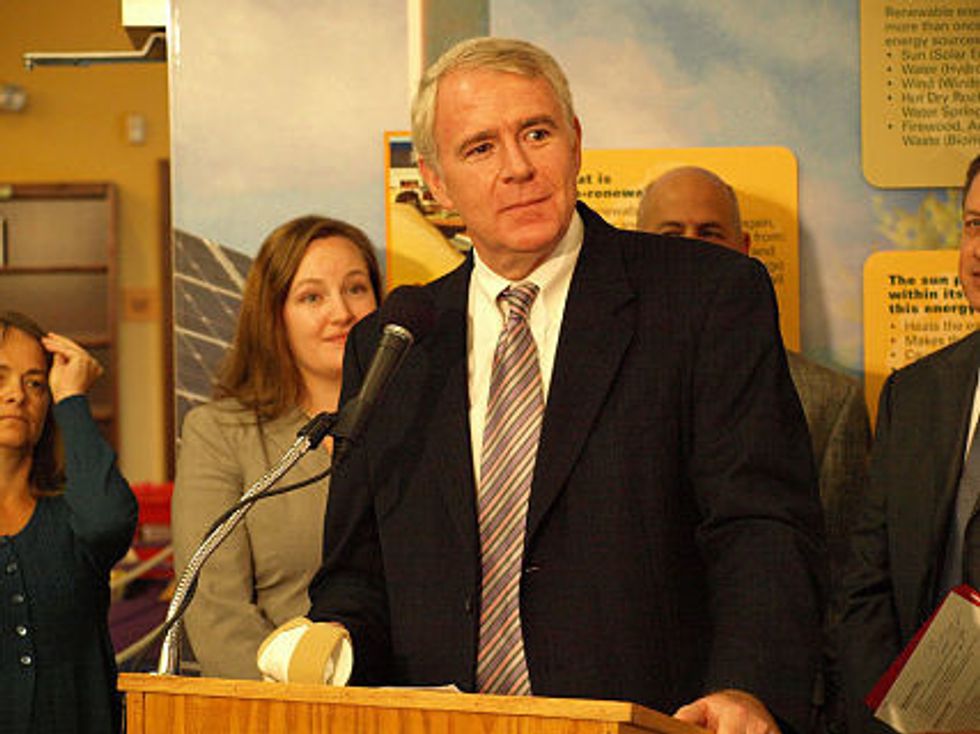 MILWAUKEE — Public officials are very selective about when violence and death matter.
Massacres and terrorist incidents cannot be ignored, but the day-to-day toll from gun violence is often swept aside. Politicians who tout themselves as advocates of law and order don't want to be unmasked as caring even more about their ratings from gun lobbyists.
And opponents of the most moderate gun reforms engage in a shameless game of bait-and-switch. Because measures such as background checks would not stop every murder, they're declared useless even though they'd still save lives. Then the gun lobby turns around and opposes other measures, such as a ban on high-capacity magazines, which could prevent some of the killings that background checks might not.
The lack of coherence doesn't bother those who are willing to tolerate all manner of violence to keep the gun business free of inconvenient restraints. Their goal is to exhaust supporters of sane gun laws and get them to give up until the next big tragedy strikes.
Mayor Tom Barrett of Milwaukee has never given up and never given in. One of the earliest members of Mayors Against Illegal Guns, the group spearheaded by New York City's Michael Bloomberg and Boston's Tom Menino, he has made curbing urban bloodshed a personal cause.
Every year between Mother's Day and Memorial Day, he organizes a "Cease-Fire Sabbath" that enlists clergy around the city to preach against violence. "The ministers and other clergy can reach people that I can't," Barrett said in an interview in his office last week. Here's a faith-based initiative that everyone can believe in.
Barrett has paid a price for his steadfastness on guns. In his rematch last year against Republican Gov. Scott Walker in Wisconsin's recall election (he lost to Walker in 2010), gun groups spent more than $800,000 to defeat him. Such sums are designed to have a chilling effect on other politicians who might take on the gun lobby. "It hasn't chilled me," Barrett says with a smile, "but obviously I'm not the governor."
Since late last year, Barrett has made the case for extending background checks to online and private purchases as well as gun show sales by pulling out a large cardboard blow-up of a request sent through an online gun market on Oct. 20, 2011.
It reads in part: "Looking for a handgun that is $300 obo [or best offer]. … Looking to buy asap. … Prefer full size. Prefer .45, .40. … I constantly check my emails. … Also I'm hoping it has a high mag capacity. … I'm a serious buyer so please email me asap. Have cash now and looking to buy now. I am mobile."
As The Milwaukee Journal-Sentinel reported, the ad was posted by Radcliffe Haughton days after his wife Zina Haughton "was granted a four-year restraining order against her husband because she said she feared for her life."
"The couple had a volatile relationship," the paper explained. "Police had been to their Brown Deer [WI.] home on 20 different occasions. These red flags should not have been ignored, but they were."
The day after the ad went up, Radcliffe Haughton gunned down Zina and two other women at the Azana Salon & Spa in Brookfield, WI.
The Journal-Sentinel noted (and Barrett also makes this point) that Radcliffe Haughton "may well have found another way to get a gun. But that doesn't mean that such legislation would not keep guns out of the hands of others who buy them every year without undergoing a background check."
The slaughter in Newtown decisively shifted the nation's discussion on guns, and Barrett says he's still hopeful that a background check bill will eventually pass. The law is needed, he said, not just because of gruesomely spectacular killings but also to stop "what my police chief calls slow-motion mass murders in the cities around our country."
But can the politics be overcome? At a recent talk at Georgetown University, former president Bill Clinton spoke of how politicians draw warnings from past political fights even when those lessons have become obsolete. He used the analogy of the cat that gets burned on a hot stove, and will never jump on the stove again, even after the stove has cooled.
As of May 8, according to Slate magazine, there had been at least 3,947 gun deaths since Newtown. The political heat is now coming from those who have lost patience with slow-motion mass murders. Will Congress notice the temperature change?
E.J. Dionne's email address is ejdionne@washpost.com.
Photo: Common Good/Wikimedia Commons