SNL Cold Open Features Julian Assange, 'James Bond Super-Villain'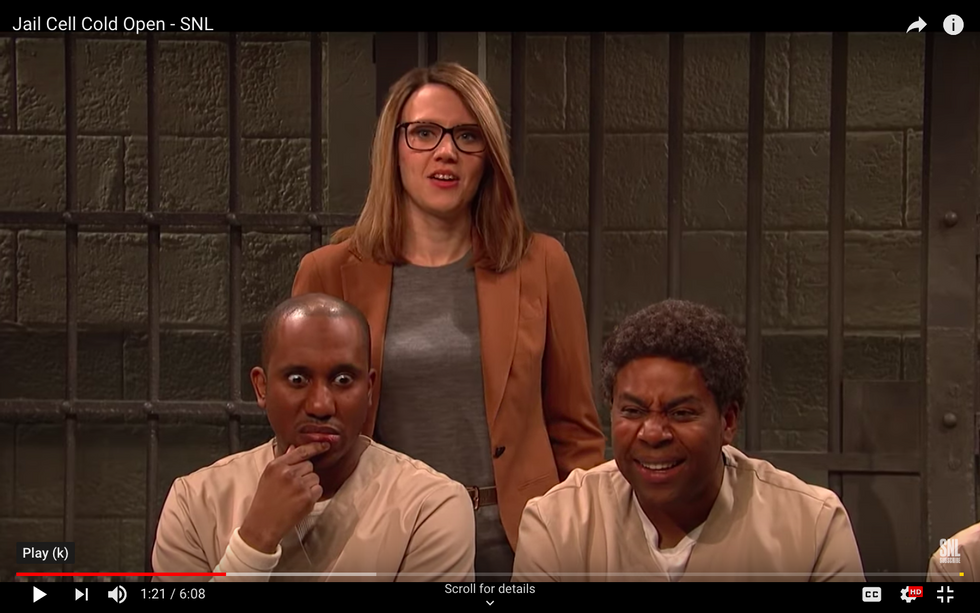 Saturday Night Live's producers took a step back from politics in last night's cold open, but not for long. The scene opens on a prison cell, with a trio of hardened inmates boasting about their crazy careers — until Lori Loughlin (Kate McKinnon) schools them on the criminal madness of college admissions.
"You all think you're crazy? I paid 500 grand to get my daughter in USC," she barks.
Before long, a couple of even crazier defendants show up: White House nemesis and attorney Michael Avenatti (Pete Davidson), under indictment for extortion and tax evasion – and then Wikileaks hacker Julian Assange, wearing a wild beard that conceals surprise guest Michael Keaton.
Naturally, Assange — calling himself "a James Bond super-villain" — dominates the cellblock crazy contest. Challenged by inmate Kyle Mooney, the hacker threatens to expose his most private cellphone pix. "I hope you're proud of every single photo in your iCloud," he hisses. "Because every single one of your ding-dong pics just went on the Internet."
Click and laugh.