SNL Cold Open: Trump's Newest Adviser Is 'Stable Genius' Kanye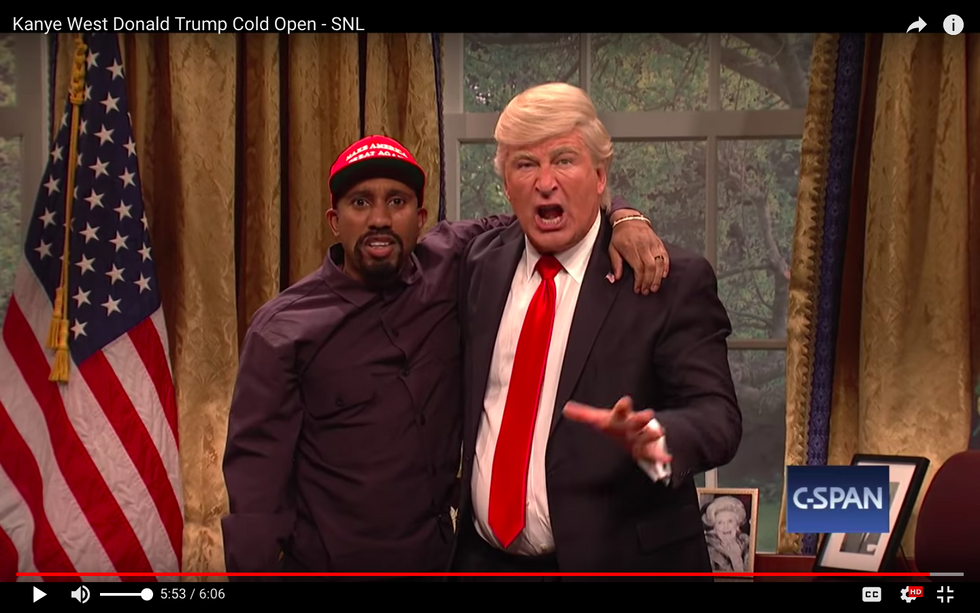 Even clever SNL writers must have puzzled over how to satirize Kanye West's bizarre Oval Office visit — with football great Jim Brown in tow — where he ranted breathlessly about his #MAGA cap, the 13th Amendment, and various conspiracy theories. And then they realized that the funniest way to comment on Kanye's self-parody would be to imagine what went on in the minds of Donald Trump (Alec Baldwin) and Brown (Kenan Thompson) as they watched West (Chris Redd) melt down.
As Kanye declares that the MAGA hat gave him powers like Superman, Brown muses "Superman didn't wear a hat, you idiot." And Trump notices instantly that Kanye "doesn't listen to anyone but himself. Who does he remind me of?" But when Kanye declares himself a "stable genius" who uses "the best words," the president realizes, "He's black me!"
Trump's ruinous presidency is still SNL gold.