Souls Vs. Fossil Fuels
@FromaHarrop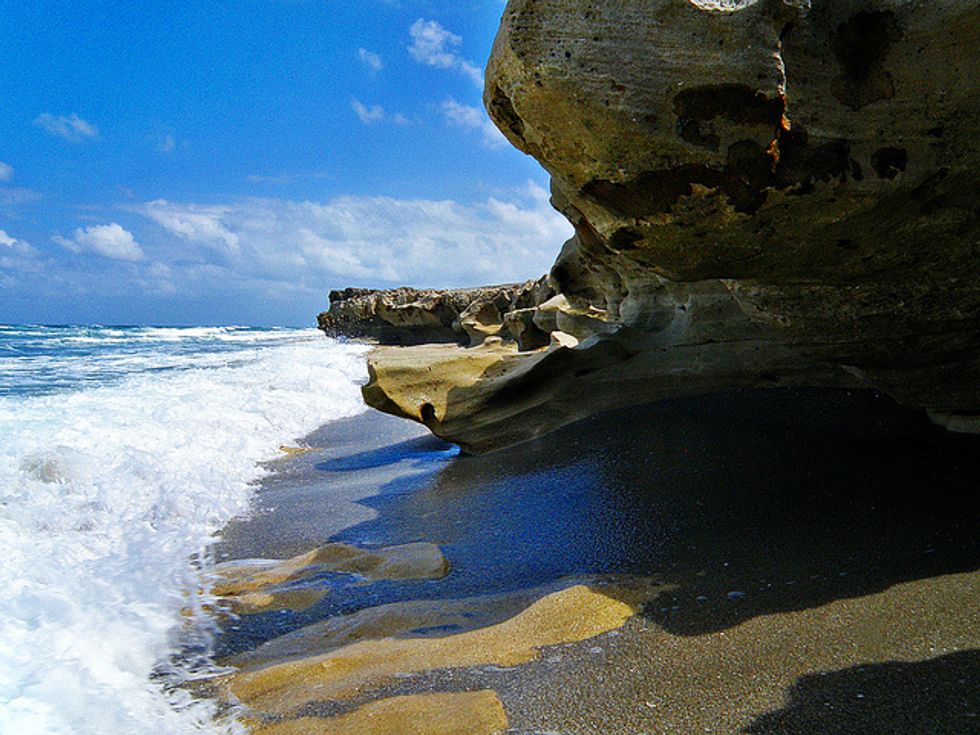 Reprinted with permission from Creators.
There are regions where economic stress coexists with a beloved way of life. It can be hard to make a living in parts of the rural West, northern New England and the South. But people stay put in these places for reasons other than the almighty dollar. They include community, tradition and quality of life.
The prospect of losing a way of life is the source of anger in eastern Wyoming over the Trump administration's opening of more public lands in the Powder River Basin to coal mining. It is also behind the continuing resistance in Nebraska to the Keystone XL tar sands pipeline.
But the issues go beyond the matter of souls vs. fossil fuels. They involve conflicts between one source of income and other sources. Both projects threaten the water supply in places where water is extremely valuable. That, in turn, threatens the farm and ranching economies on which these regions depend.
A clean environment is also essential for the recreation industry, a major employer in the rural West. Without clean water and air, hunters, anglers and hikers would have no reason to be there — nor would the outfitters whose businesses depend on them.
Ranchers can't ranch if the water supply is fouled. Mining operations throw dust in the air that chokes the animals. They also scrape away the grasslands on which cattle feed. The U.S. Forest Service puts pasture near the mines off-limits to ranchers. Small wonder ranchers are among the most potent opponents to expanded mining on public land.
The fight is about more than environmentalism vs. fossil fuels. It's about money vs. money. And if that's the case, why would fossil fuel interests win over ranching, farming and recreation interests? The answer is that fossil fuels have more money and more of it goes into politicians' pockets.
Trump's secretary of the interior is Ryan Zinke. As a Republican rep from Montana, Zinke took campaign money from several major coal companies and the railroad that transports the coal. In June, he attended a meeting of Western governors, where he blew a lot of smoke about finding a balance between resource extraction on public lands and protecting them. Right before, he had a cozy one-on-one with a petroleum CEO.
U.S. taxpayers, meanwhile, extend billions of dollars in corporate welfare to the mining companies. The welfare comes in the form of below-market rates for the right to mine on public lands. The Obama administration took action to reduce the abuses. Trump reversed it.
So, we subsidize mining companies to sell cheap coal to China, after ravaging land belonging to the American people. The locals are left with gouged-out canyon walls, polluted strip mines and poisoned water. And for what, a few jobs in a rapidly automating industry? No, to enrich a handful of fossil fuel executives.
Ranching is not an easy livelihood. But it's a way of life for families who do it generation after generation. Joining them in opposition are the Cheyenne. "We are wealthy in life here," a member of the tribe told a reporter. "We don't have money. But we have land, water and air. Snuff that out and we are gone."
In Nebraska, TransCanada wants to take private land to build the Keystone XL pipeline. In effect, a foreign company would be using eminent domain to seize land that the farmers' ancestors homesteaded. All with Donald Trump's blessing.
It's fairly easy to preserve a house that George Washington slept in. It's hard to preserve a way of life, especially when the side that would end it can buy the politicians. But it's sure worth trying.
Follow Froma Harrop on Twitter @FromaHarrop. She can be reached at fharrop@gmail.com. To find out more about Froma Harrop and read features by other Creators writers and cartoonists, visit the Creators webpage at www.creators.com.