South Carolina Hit By Torrential Rainfall, Eight Dead
@reuters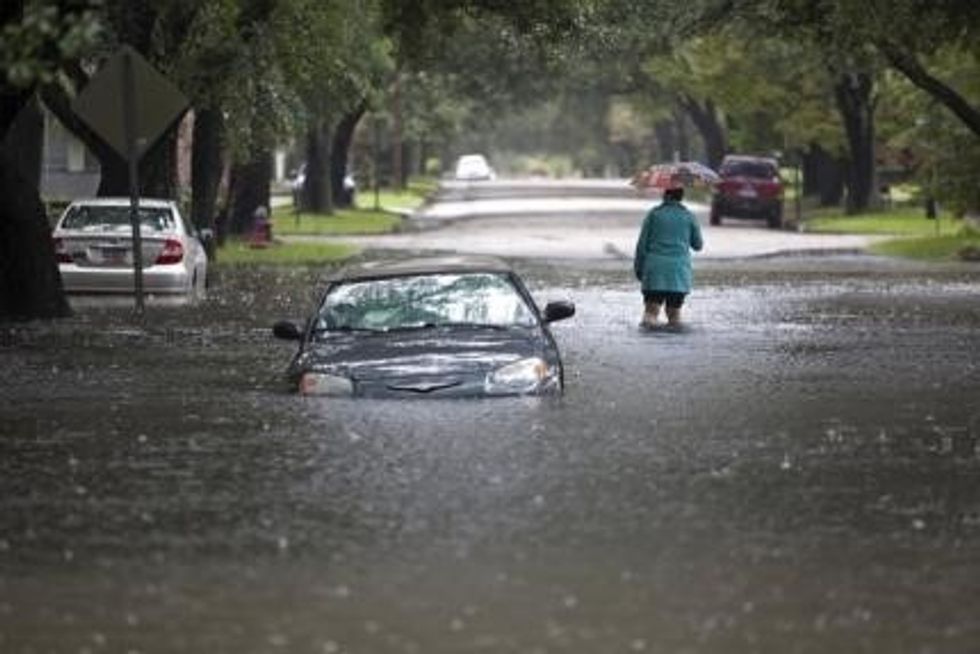 By Harriet McLeod
CHARLESTON, S.C. (Reuters) – Torrential rainfall that South Carolina's governor called a once-in-a-millennium downpour triggered flooding in the southeastern U.S. state on Sunday, causing at least eight deaths in the Carolinas.
The storm had dumped more than 18 inches (45 cm) of rain in parts of central South Carolina by early Sunday. The state climatologist forecast another 2 to 6 inches (5 to 15 cm) through Monday as the rain began to slacken.
South Carolina Governor Nikki Haley said parts of the state were hit with rainfall that would be expected to occur once in 1,000 years, with the Congaree River running at its highest level since 1936.
"If you are in your house, stay in your house," Haley, holding a news conference, told state residents. "This is not something to be out taking pictures of."
Six weather-related deaths were reported in South Carolina, four of them from traffic accidents. Officials reported another two deaths in North Carolina.
Overnight rains flooded highways along the South Carolina coast between Charleston and Georgetown, the National Weather Service said. Georgetown, population 9,000, was mostly under water, and the four major highways leading into it were closed.
"We have every ambulance in the county out responding to calls. People are being moved from their homes in boats," Georgetown County spokeswoman Jackie Broach said.
Inland flooding also hit the state capital, Columbia, where the Congaree rose 10 feet (3 m) in 12 hours, according to local officials. Columbia posted a record 8.7 inches (22 cm) of rain in 24 hours ending Sunday afternoon, the weather service said.
State emergency officials urged residents not to travel due to unsafe roads, and curfews were imposed in eight cities or counties, including Columbia. Schools and universities canceled Monday classes.
A 70-mile (112-km) stretch of Interstate 95, a major East Coast highway, was closed because of high water.
The state Highway Patrol reported 315 collisions and 318 cases of roadway flooding. Eight water rescue teams were operating, with more coming from other states, South Carolina's emergency management office said.
President Barack Obama declared a state of emergency in South Carolina on Saturday, making federal funds available.
Precipitation records fell in many places. In less than four days, Charleston broke its record for the greatest monthly rainfall for October.
Counties reported more than 200 flood rescues since Saturday night, and more are expected, the emergency management office said.
Amtrak, the passenger rail service, canceled its Virginia-to-Florida auto train and a passenger train from New York to Miami due to the flooding.
(Additional reporting by Gene Cherry on Hatteras Island, N.C., and Suzannah Gonzales in Chicago; Writing by Suzannah Gonzales and David Adams; Editing by Eric Walsh, Cynthia Osterman and Jonathan Oatis)
Clare Reigard of Georgetown, South Carolina, abandons her car after it stalled on Duke Street due to heavy rains in Georgetown, South Carolina October 4, 2015. REUTERS/Randall Hill