South Korean President Compares Ferry Captain's Behavior To Murder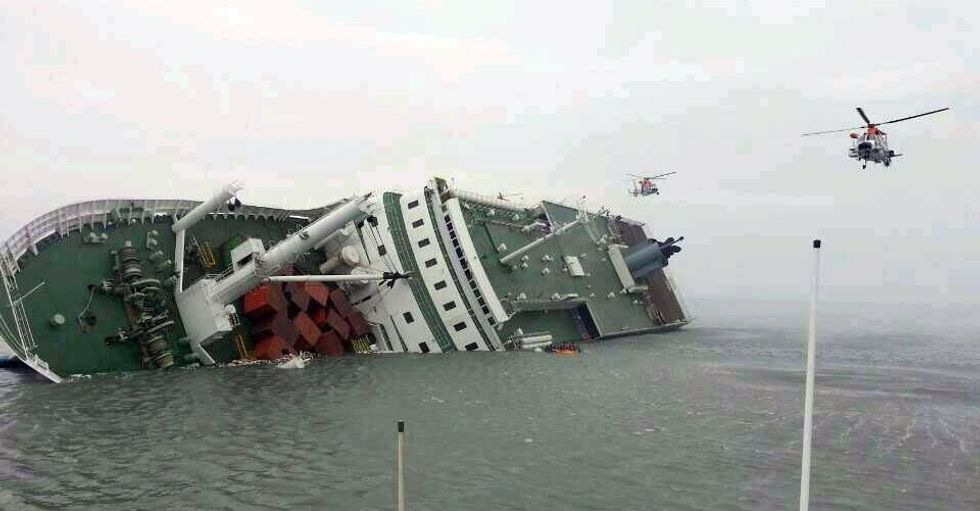 By Dirk Godder
SEOUL — The conduct of the captain of the ferry that sank last week trapping hundreds of schoolchildren was comparable to murder, South Korean President Park Geun Hye said Monday as hopes of finding any of the missing passengers alive faded.
"The conduct of the captain and some crew members is wholly unfathomable from the viewpoint of common sense, and it was like an act of murder that cannot and should not be tolerated," Park told a meeting with senior secretaries, according to Yonhap news agency.
The 69-year-old captain of the Sewol, Lee Jun-seok, "escaped ahead of others while telling passengers to keep their seats. This is something that is never imaginable legally or ethically."
Lee and two crew members were arrested on Saturday, after the ferry sank off the south-western island of Jindo on Wednesday morning.
Divers on Monday tried to enter the ferry's dining hall as they searched for victims. Sixty-four people have been confirmed dead and 238 are unaccounted for, Yonhap reported.
Hundreds of boats and divers are involved in the search, along with planes and remote-controlled vehicles that have gained access to parts of the wreck.
Four more crew members had been arrested on suspicion of abandoning the passengers and not complying with disaster relief law, Yonhap reported.
Among them was a first mate who reportedly made radio contact with maritime authorities on Jindo soon after the ferry sent a distress signal, asking whether passengers would be rescued if they abandoned the ship.
A transcript of their communication showed that the authorities ordered the ferry to take emergency steps to evacuate passengers, but these measures were apparently not taken, the report said.
There were 476 passengers and crew on the ship, including at least 320 students and 15 teachers from Danwon High School in Ansan, near Seoul, when it began to capsize during a routine trip from Incheon to the southern resort island of Jeju.
Photo: Yao Qilin/Xinhua/Zuma Press/MCT