State Department Seeks 2016 Release Of Hillary Clinton's Email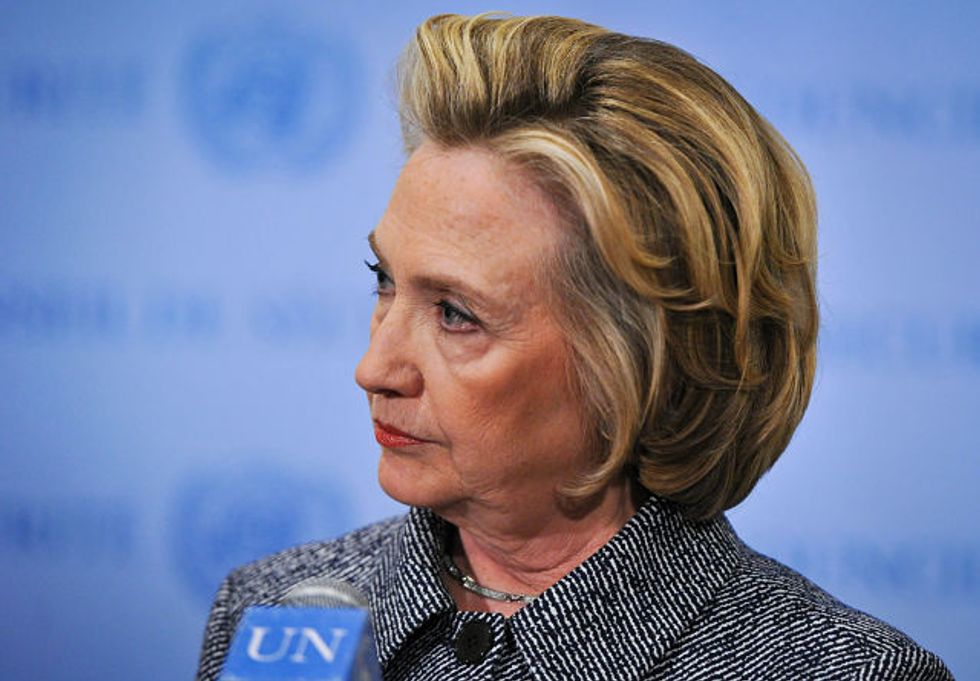 By Billy House, Bloomberg News (TNS)
WASHINGTON — About 55,000 pages of Hillary Clinton's State Department email would be made public in January under an agency proposal.
The email, handled on Clinton's private server and provided to the agency in December by the former secretary of state, must undergo an internal review before it can be released, the State Department said in a federal court filing on Monday in response to a public-records request.
The timetable means the email controversy will continue to follow Clinton's presidential campaign into the new year. The disclosure that Clinton, a Democrat, used private email while at the State Department already has re-energized Republicans' criticism of her handling of the 2012 terrorist attack in Benghazi, Libya.
The State Department is planning to make public as early as this week 296 Clinton emails already turned over to the Republican-led committee investigating the terror attacks. That panel is led by Representative Trey Gowdy of South Carolina.
The court filing, by State Department official John Hackett in federal court in Washington, seeks a judge's permission for the January document release. The filing is part of a public-records lawsuit by a Vice News reporter. The department says it'll take time to examine the e-mails, which number about 30,000.
"Given the breadth and importance of the many foreign policy issues on which the secretary of state and the department work, the review of these materials will likely require consultation with a broad range of subject matter experts within the department and other agencies, as well as potentially with foreign governments," Hackett wrote in the court filing.
Photo: Niu Xiaolei via Xinhua/Sipa USA/TNS