States In Shock As Republicans Unleash Health Care Chaos
@FromaHarrop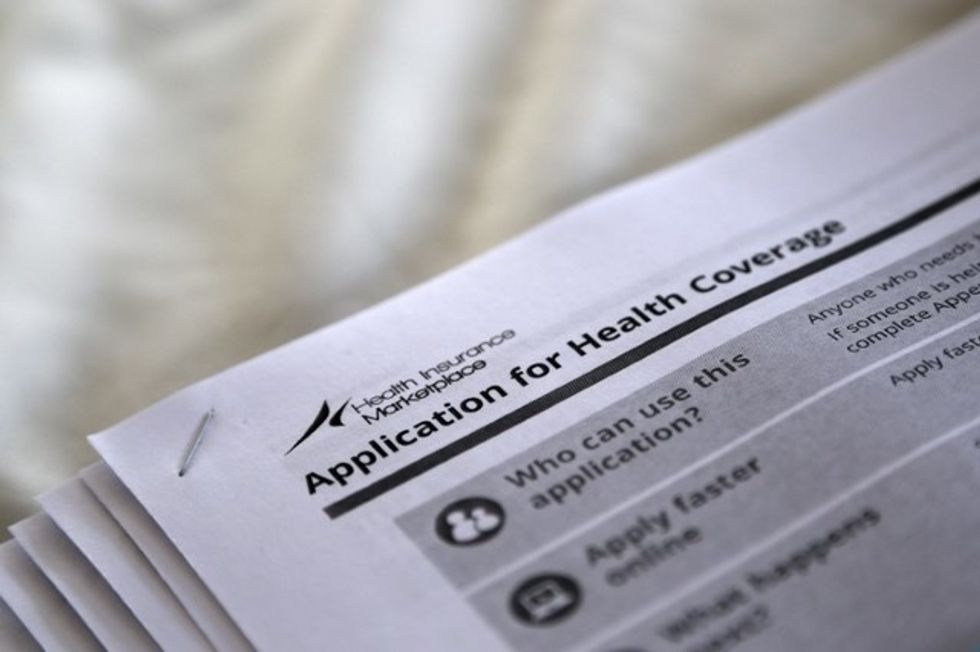 Social desperation tends to land on the doorsteps of the governments closest to the people. Happily for states and cities, the Affordable Care Act turned their challenging populations of sick, low-income residents into customers for local health care businesses. Unhappily, President Trump and congressional Republicans are in full sabotage mode and threatening to bus these unfortunates back to their doorsteps.
Obamacare has created an estimated 240,000 jobs in health services. These are high-paying jobs and a godsend for cities reeling from factory layoffs.
Conservative fans of federalism like to say that the government closest to the people governs best. But for all the lip service many pay to moving power from the federal to the state level, they routinely dump their messes on local authorities while depriving them of revenues.
Local governments cannot survive without money, but the Republican Congress banned them from requiring that internet merchants collect the same sales taxes that traditional stores do. Its latest tax "reforms" include ending the ability to deduct state and local taxes from federal taxable income.
But the chaos unleashed by this monkeying with Obamacare is in a class by itself. During the campaign, when states were trying to budget for the future, candidate Donald Trump offered almost no details on what his health care plan might look like. After he was elected president, he set about prying the law apart while sharing no intelligence on what might replace it.
Regardless of whether the Senate ditches the House bill, Trump is busy behind the scenes, removing screws and pressing chewing gum on Obamacare's gears. This is the mob approach to murder: Make it appear that the victim killed himself.
Or, to quote the president in April: "Obamacare is dead next month if it doesn't get [the] money. I haven't made my viewpoint clear yet. I don't want people to get hurt."
How does Obamacare not get the money? For starters, Trump pulled advertising for HealthCare.gov, the federal insurance marketplace, toward the end of the open enrollment period. Healthier people are likelier to sign up at the last minute.
Republicans threw a monkey wrench into the risk corridor program, designed to cushion insurers whose enrollees turn out to be sicker than anticipated. This is a big reason insurers had to sharply raise some premiums for this year. And of course, higher premiums don't deter the medically needy from signing on.
The goal of these attacks is to discourage healthy people from joining the exchanges, leaving insurers burdened by too many sick enrollees. For this reason, Iowa's program is on the verge of collapse and other state exchanges are in dire straits. Iowa was a national model before Trump took over.
If you ran a hospital, would you expand knowing that you would soon have fewer patients able to pay? After the election, Denver Health Medical Center put off almost $74 million in construction projects. The plan was to serve more low-income residents, many of them newly insured under Obamacare.
And what happens when local people who previously had coverage start showing up in emergency rooms?
What's happening to Obamacare is vandalism, plain and simple. It is already killing jobs, and people are next. And who will end up coping with the human wreckage? The governments closest to the people.
Follow Froma Harrop on Twitter @FromaHarrop. She can be reached at fharrop@gmail.com. To find out more about Froma Harrop and read features by other Creators writers and cartoonists, visit the Creators webpage at www.creators.com.