#EndorseThis: Stephen Colbert Sympathizes With "Lovechild" McConnell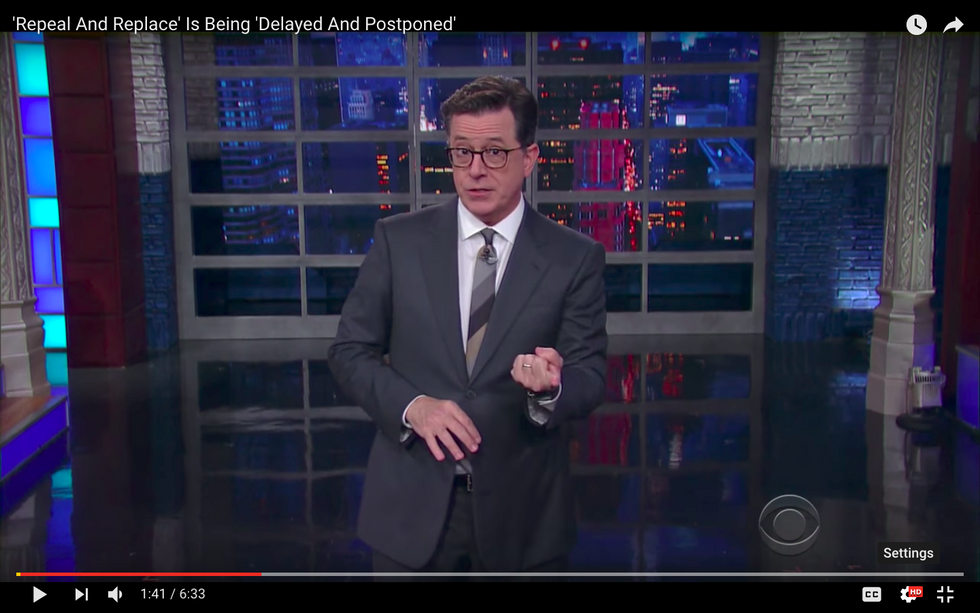 Seven years in the making — and now the Republican legislation to "repeal and replace Obamacare" is finally here. Except that Senate Majority Leader Mitch McConnell withdrew his bill from the floor abruptly on June 27.
Stephen Colbert sympathizes with poor McConnell (and not only because he suspects the Kentucky Republican may be the "unacknowledged love child" of Star Wars' Admiral Achbar). After all, Mitch was in a hurry to pass that bill for good reason; if he waits too long, "there is a serious danger that someone might read it."
Nevertheless, action will have to wait until after the July 4 barbecue, if then. In the meantime, we can expect more desperate Republican spin from the likes of Kellyanne Conway and Paul Ryan — all of which Colbert ably deconstructs with high hilarity.