Still No Evidence That Donald Trump Has 'Self-Funded' His Campaign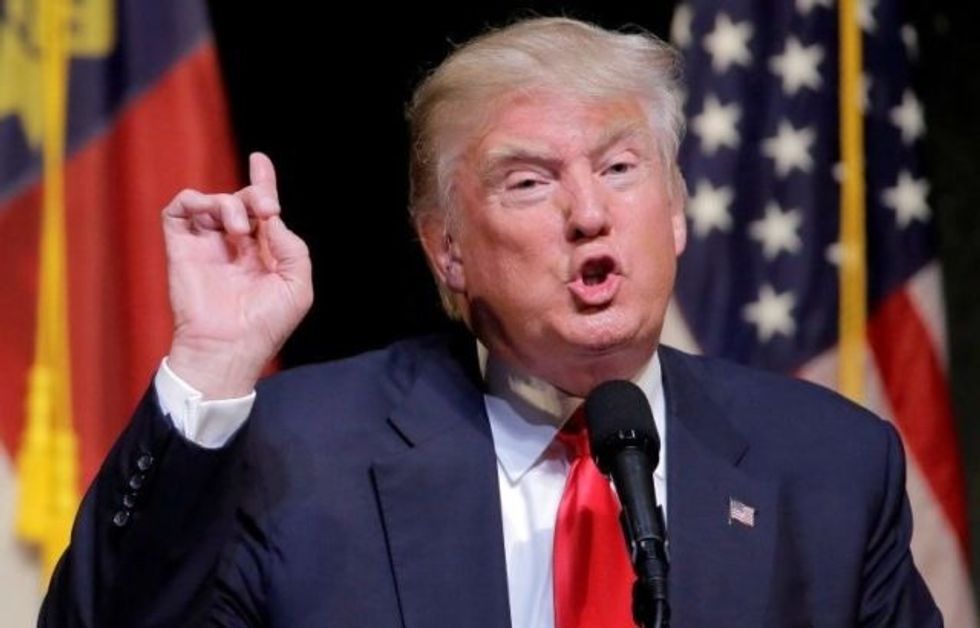 Donald Trump has contributed a total of $395,508 to his campaign, as of his latest Federal Election Commission filing in June.
The number Trump refers to when he talks about "self-funding" his campaign — usually $50 million, though the latest government figure is $45.7 million — is the amount he has loaned his campaign.
And though Donald claims to have converted these loans into outright contributions, there is no evidence that this is the case.
According to Lawrence Noble, general counsel of the non-partisan Campaign Legal Center, Trump must submit public documentation to the FEC at some point recording the conversion of his loans into contributions. Representatives of the FEC said Monday that they still have not received any such documentation from the Trump campaign.
The next FEC filing deadline, July 20, comes one day after Trump is scheduled to become the official Republican nominee for president. On Wednesday, we will have another opportunity to see whether Trump's loans have been paid off — by himself, or by his supporters.
Though Noble noted that regulations on candidates loaning their campaigns money are fairly new, he said "it would probably be unprecedented" for a candidate to publicly go back on a pledge such as Trump's.
The scam, were Trump to try it, would work like this: As long as his loans remain loans, not contributions, he can legally pay himself back with money from his campaign's bank account until 20 days after the primary election ends — likely on Tuesday, when Trump becomes the official Republican nominee.
If he does pay himself back within those 20 days, we likely wouldn't know until his campaign files its August financial report, in mid-September.
Taking into account the millions of dollars Trump has already paid to his own companies, family, and friends, were Trump to pay himself back millions of dollars in loans, he would become the first presidential candidate in modern history to legally profit off of a campaign.
I've been writing about this possible scam since March. In May, MSNBC's Ari Melber reported on Trump's loan situation, and in June, Trump publicly declared that he would not be paying himself back — and then followed up angrily on Twitter. Weeks after his public declaration, Trump has made no effort to assure supporters and donors and he won't use their money to pay himself back.
Meanwhile, Trump has launched a frantic fundraising effort — holding high, high-dollar private fundraisers, pledging in fundraising emails to match supporter contributions dollar-for-dollar, and selecting Koch Brother favorite Mike Pence as his running mate.
The Trump campaign did not respond to a request to comment.
Photo: Republican U.S. presidential candidate Donald Trump speaks at a campaign rally in Raleigh, North Carolina, U.S., July 5, 2016. REUTERS/Joshua Roberts