Strange But True: Mitt Romney Spent The Vietnam War In A French Palace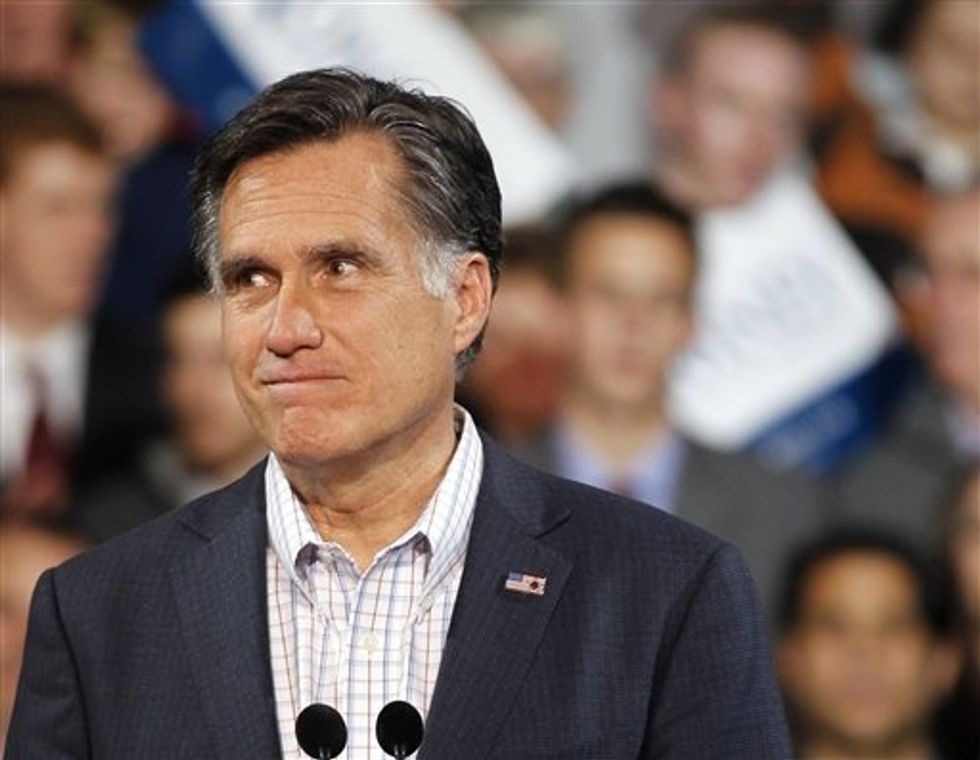 Running for President of the United States means thinking that you're the one person best equipped to become the leader of the free world — which could be considered a personality tic, to say the least. "You're probably fairly weird," is how Newt Gingrich once put it. This is why The National Memo has launched "Strange But True," a regular feature that will present old anecdotes, little-known facts, curious quotes and amusing videos showing a side of our politicians that they probably wish the public would ignore. (Here's the archive.)
Please email your suggestions to avi@nationalmemo.com or use the Twitter hashtag #strangepolitics.
Like many hawkish politicians of his generation, Republican presidential candidate Mitt Romney managed to avoid serving in the Vietnam War through family connections. The young Romney could not use a student deferment from the draft — having dropped out of Stanford University after only two semesters — but avoided service anyway with the assistance of the Mormon elders.
The son of George Romney, then Michigan's governor, he was one of a limited number of Mormon youth chosen as missionaries — a status that protected him from the draft between July 1966 and February 1969 as a "minister of religion or divinity student." Essentially, the Church of Jesus Christ of Latter Day Saints re-routed Romney from Vietnam to the south of France, where he served as missionary.
According to Romney, proselytizing in la belle France was no picnic. Romney recently rebutted suggestions that his immense wealth has left him out of touch with ordinary Americans by claiming he learned how the other 99 percent live through his service in France. According to Romney, his French quarters had no working bathroom — "we had instead the little pads on the ground," and "there was a chain behind you with a bucket," Romney says — and to shower, Romney claims that "if we were lucky, we actually bought a hose and we stuck it on the sink…and wash ourselves that way."
But Romney's gritty recollections contradict those of his fellow American missionaries, who told The Daily Telegraph that Romney lived in a "palace." Richard Anderson, the son of the mission president during Romney's stay, described it as "a house built by and for rich people," complete with stained glass windows (which scandalized the Mormon missionaries due to their depiction of a bare-breasted woman), chandeliers, massive bedrooms, a full-time chef, a houseboy, and yes — a working bathroom.
That's not to say that Romney was lying when he said that he was "not living high on the hog at that kind of level;" for a man who's worth over $200 million and who doesn't hesitate to offer $10,000 bets, the French palace may indeed have seemed like a "lower middle income" existence.
In any case, one thing about Romney's stay in France is certain: He learned to speak French with typical robotic efficiency: