Experts Blast Supreme Court's Feeble Leak Probe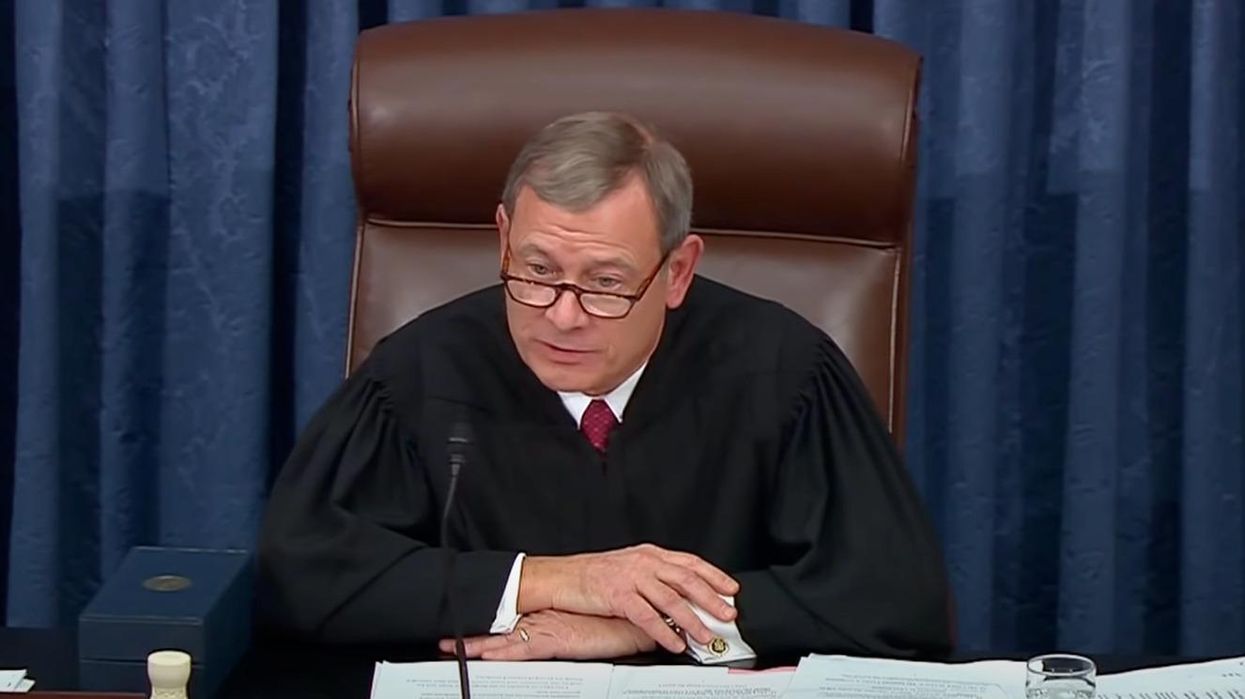 Youtube Screenshot
Legal and political experts are blasting the U.S. Supreme Court's investigation that failed to determine who leaked the draft opinion in the Dobbs case that ultimately served to overturn Roe v. Wade and void the decades-old previously-constitutional right to abortion. Some, having read the Court's report on the investigation, state it appears the Justices and their spouses were not interviewed or investigated.
In an unsigned statement Thursday the Court announced after a long investigation, "to date" it had been "unable to identify a person responsible by a preponderance of the evidence."
Frank Figliuzzi, the well-known former FBI assistant director for counterintelligence and MSNBC national security analyst, served up strong contempt for the process chosen by the Court, and what he suggested was the underlying reason the investigation failed to produce the leaker.
Asked point-blank on MSNBC's Deadline: White House if he believes the leaker is already known to the Court, he responded with one word: "Yes."
Former RNC chairman Michael Steele went even further, while agreeing with Figliuzzi's take that the Court knows who the leaker is.
"I don't think they want to know," he alleged, also on MSNBC's Deadline: White House.
"I don't think they want to know because I think they already know. I think they already know enough to know who, what, where, when and why, inside that building."
Steele, a veteran of politics, declared, "the worst outcome here is not a judicial one. It is a political one. It is one that steeps this building, and its justices in a political vortex that they cannot escape from. Sitting at 26 percent approval among the American people because of the prior bad acts and opinions in how people are perceiving how this Court is operating."
"You layer on top of this, someone within their own ranks, whether it was a staffer or a justice, God forbid – which I do not take off the table here – leaking this for nefarious political reasons, whether to create outcome 'A' or create outcome 'B' around this opinion, that does not create an avenue to further entrust or garner the trust of the American people.

Slate's legal expert Dahlia Lithwick added to the conversation, "I think that the decision was taken to do this is in-house using the Marshal Service, but probably other choices could have been made, to have a different, perhaps more thorough investigation. But I think the takeaway is exactly what you just heard, that for a leak that was characterized by most of the justices as the single most shocking, egregious violation of norms like trust. It's still being credited for destroying collegiality amongst the justices."
"This was a nuclear bomb that went off into court. And now the answer seems to be, 'so sad, too bad, I'm good,'" she observed. "It's pretty amazing in light of how absolutely consequential this has been, not just for the justices amongst themselves, but for the sort of integrity and reputational interests of the court."
Reprinted with permission from Alternet.