Surprise! A Neo-Nazi Is On California Ballot — As A Republican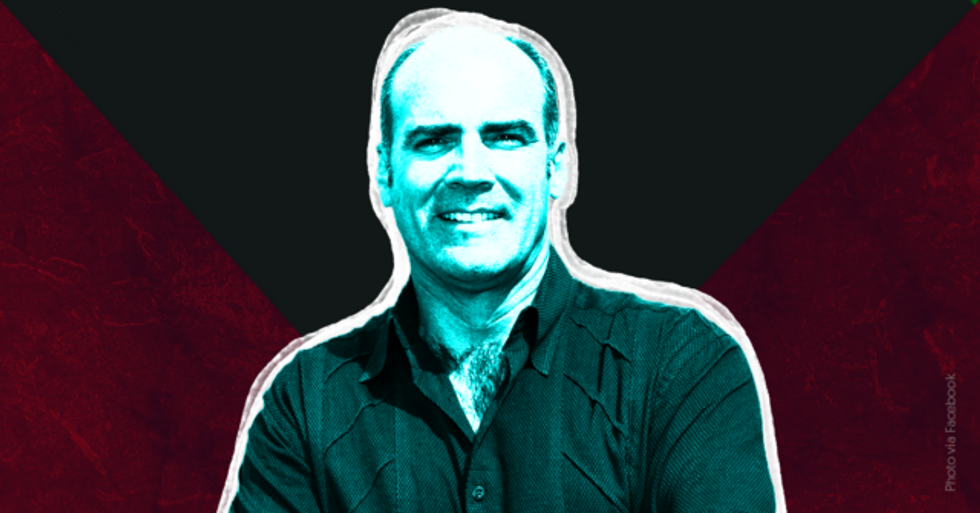 Reprinted with permission from MediaMatters.
John Fitzgerald, an anti-Semite who is running as a Republican for California's 11th Congressional District seat, has been appearing on neo-Nazi podcasts and falsely claiming that the Holocaust is a "lie."
Fitzgerald came in second with 23 percent of the total vote in the June 5 top-two primary and will face off against incumbent Rep. Mark DeSaulnier (D-CA) in the November election.
Fitzgerald writes on his campaign site that the "911 attacks were used as the catalyst by Jewish elements within our Government and Israel's, to implement the PNAC Doctrine (1999) which called for a 'catastrophic and catalyzing event– like a new Pearl Harbor' to both galvanize support from the American people and to make regime changes" (italics in original) throughout the world. He also writes: "I hope all of you ask yourselves why JEWS are primarily behind the push of multiculturalism, diversity and inclusiveness throughout the United States, Europe and other once predominantly white nations of the world and WHY many of our politicians allowing them to do so has led to rape and crime epidemics in its aftermath."
The California Republican Party and the Republican Jewish Coalition released a statement in May condemning Fitzgerald and rejecting any support for him.
Since advancing to the general election as a Republican, Fitzgerald has courted anti-Semitic media.
He appeared on the June 23 edition of The Realist Report with host John Friend. Friend is a neo-Nazi who has said that the "Jews Did 9/11," Adolf Hitler was "the greatest thing that's happened to Western civilization," and the "alleged 'Holocaust' of 6 million Jews at the hands of Adolf Hitler and National Socialist Germany during WWII is one of the most egregious and outrageous falsehoods ever perpetrated."
During the interview, Fitzgerald complained about purported "Jewish control and supremacy" and praised Friend for claiming that Israel was behind the 9/11 attacks. He also said he's dedicated to "exposing the truth about the Holocaust and how it's an absolute fabricated lie."
Fitzgerald ran for Congress as a Democrat in the 2010 and 2012 primaries but got a little traction, gaining just 15 percent and 7 percent of the vote, respectively. He said on Friend's program that though he ran as a Democrat in those elections, "I wasn't really a Democrat. But I was just trying to get in the system, and so I did so."
Fitzgerald also appeared on the June 28 edition of The Andrew Carrington Hitchcock Show. Hitchcock has lionized Hitler and written numerous anti-Semitic screeds.
During that program, Fitzgerald said, "I've really gone on an extreme journey from the standard material that everybody believed to what is considered a very taboo subject, taking on the entire Holocaust narrative and realizing that everything we've been told about the Holocaust is a lie. So my entire campaign, for the most part, is about exposing this lie."
Media outlets, for their part, have reported on similar candidates who are running for office across the country, including neo-Nazi and Illinois Republican U.S. congressional candidate Arthur Jones; white supremacist and Republican North Carolina General Assembly candidate Russell Walker; neo-Nazi and unsuccessful California Republican U.S. Senate candidate Patrick Little; and anti-Semite and Wisconsin Republican U.S. congressional candidate Paul Nehlen.
Some media have also documented the racist rhetoric pushed by candidates including Rep. Steve King (R-IA), Prince William Board of County Supervisors at-large Chairman Corey Stewart (R-VA), and Republican commentator Seth Grossman of New Jersey.
Header image by Melissa Joskow / Media Matters