Surprise Brexit Vote Unleashes Scramble For Dollars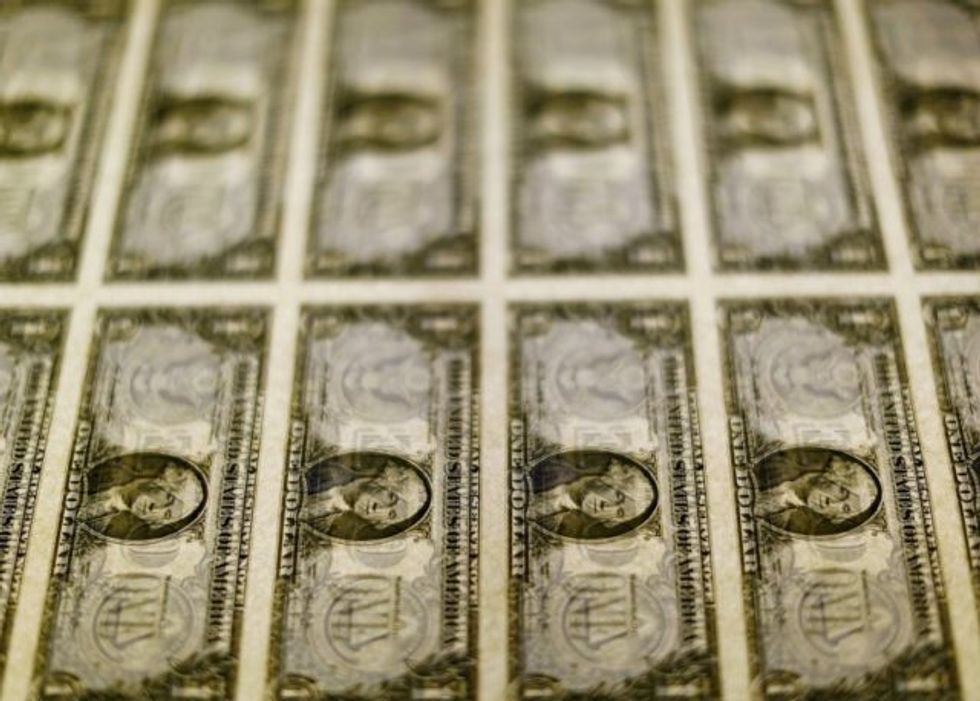 Britain's historic vote to leave the European Union sparked traders on Friday to scramble for dollars in an effort to buy U.S. bonds and to exit dollar-based bets based on U.K. voters favoring to stay in the bloc.
The dash for greenbacks drove up the cost for Wall Street to fund its dollar-based trades to the highest in nearly three months.
The stunning outcome in Thursday's Brexit referendum increased reluctance among money market funds and other cash investors to lend as global stock markets plunged.
"The front end of the market had been illiquid," Tom Simons, money market strategist at Jefferies & Co in New York said of reduced lending with the looming end of the second quarter. "Now it's a lot worse."
The U.S. Federal Reserve and other major central banks on Friday sought to assure investors by saying they are prepared to provide dollars through existing liquidity arrangements.
The interest rate in the $3.8 trillion repurchase agreement market, where traders raise short-term cash from investors by pledging securities as collateral, was last bid at 0.80 percent, which was the highest since 0.85 percent on March 31, according to ICAP.
The overnight repo rate was quoted above 1 percent earlier Friday before retreating.
On Thursday, before the surprise outcome of the U.K. referendum, the repo rate ended at 0.60 percent.
"The funding pressure today was a panic in the repo market – the perception of a lack of liquidity," Wedbush Securities managing director Scott Skrym wrote in a research note.
The scramble for traders to borrow dollars was also seen in the currency market.
The cost premium on three-month cross-currency swap contracts, measured by the three-month London interbank offered rate on dollars over the three-month rate on euros , was quoted about minus 46 basis points on Friday, ICAP data showed.
This was the steepest premium for players to exchange euro-denominated payments for dollar-pegged payments since early December.
Banks and hedge funds use these swaps for currency bets, while U.S. companies use them to hedge their non-dollar denominated bonds.
Three-month dollar Libor fell 1.65 basis points to 0.6236 percent, its lowest since March 17, while its euro counterpart slipped to minus 0.29500 percent, a record low.
Friday's spike in dollar funding costs in the aftermath of the Brexit vote raised eyebrows but was not yet alarming, analysts said.
On Friday, investors trimmed their holdings of the Fed's fixed-rate reverse repos, which have been used as a safe-haven asset in times of market turbulence.
Reporting by Richard Leong in New York and Anirban Nag in London; Editing by Chris Reese and Alan Crosby.
Photo: United States one dollar bills are seen on a light table at the Bureau of Engraving and Printing in Washington November 14, 2014. REUTERS/Gary Cameron/File Photo