Suspect In Charleston Church Shooting Indicted On Nine Murder Counts
@reuters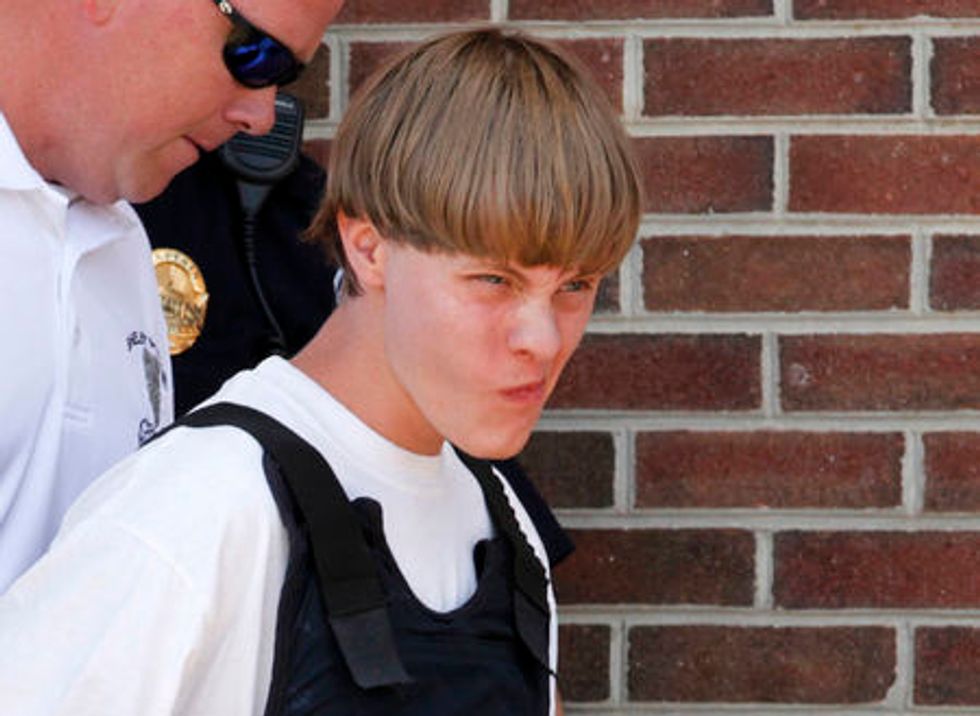 Dylann Roof, the suspect in last month's massacre at an African-American church in Charleston, South Carolina, has been indicted by a grand jury on nine counts of murder and three counts of attempted murder, the prosecutor said on Tuesday.
Roof, a 21-year-old white man linked to racist views, is charged in the June 17 shooting rampage at the historic Emanuel African Methodist Episcopal Church, where nine black people were killed.
Roof had already been charged by state warrants with the nine murder counts and one count of possessing a weapon during the commission of a violent crime. Three additional attempted murder charges related to people who survived the shooting were presented to the grand jury, prosecutor Scarlett Wilson said in a statement.
Wilson declined to comment further.
Authorities say Roof spent an hour in an evening Bible study group at the church before opening fire.
Federal investigators have been examining a racist manifesto on a website that appears to have been written by Roof. The site featured a white supremacist screed and photos, apparently of Roof, posing with the Confederate battle flag at Civil War landmarks.
The massacre has brought fresh attention to the divisive issues of race relations and crime in the United States and reignited a debate over gun control in a country where the right to own firearms is protected by the U.S. Constitution.
On Tuesday, the South Carolina Senate passed legislation to remove the Confederate battle flag that flies at the statehouse grounds and has long been denounced by critics as a symbol of white supremacy. Supporters of the flag deny it has a racist meaning and say it symbolizes the South's heritage.
The bill must pass the state House of Representatives before it can be enacted.
(Reporting by Suzannah Gonzales in Chicago; Editing by Mohammad Zargham and Will Dunham)
Photo: Police lead suspected shooter Dylann Roof, 21, into the courthouse in Shelby, North Carolina, June 18, 2015. (Reuters/Jason Miczek)