Swastika Is Spray-Painted On Donald Trump's Hollywood Walk Of Fame Star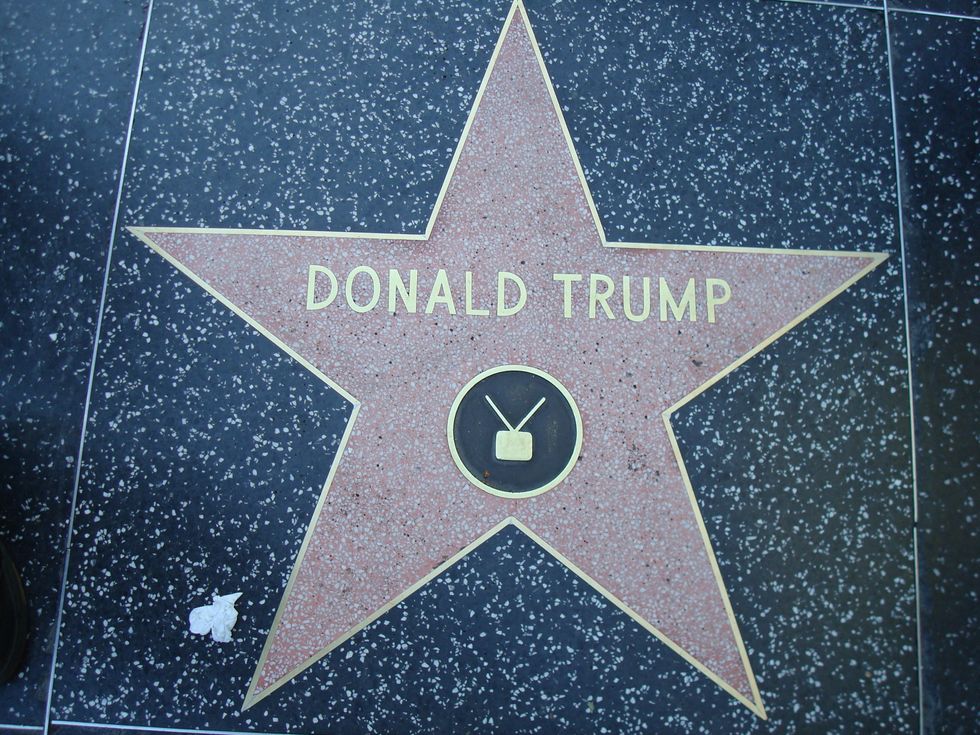 By Veronica Rocha, Los Angeles Times (TNS)
LOS ANGELES — Republican presidential candidate Donald Trump has been a polarizing figure in American politics, drawing both cheers and outrage for his comments about immigrants, Muslims and prisoners of war — among other topics.
For all the controversy, however, his polished star on the Hollywood Walk of Fame has remained largely unscathed.
Or at least that was the case until Friday, when someone spray-painted a black swastika in the center of Trump's star. A photograph of the spray-painted star appeared on Reddit over the weekend.
The symbol didn't stay on too long. Soon after the Hollywood Chamber of Commerce discovered the vandalism, it cleaned the star, said Leron Gubler, the chamber's president and chief executive officer.
"The Hollywood Walk of Fame is an institution celebrating the positive contributions of the inductees," Gubler said in a statement. "When people are unhappy with one of our honorees, we would hope that they would project their anger in more positive ways then (sic) to vandalize a California state landmark."
Police reported the vandalism to the chamber Friday. Police have maintained a presence along the Walk of Fame and are overseeing the area, according to the chamber.
©2016 Los Angeles Times. Distributed by Tribune Content Agency, LLC.
Photo: Donald Trump star Hollywood Walk of Fame. Neelix via Wikimedia Commons