T-Mobile Spent $195K At Trump Hotel As President Weighed Telecom Merger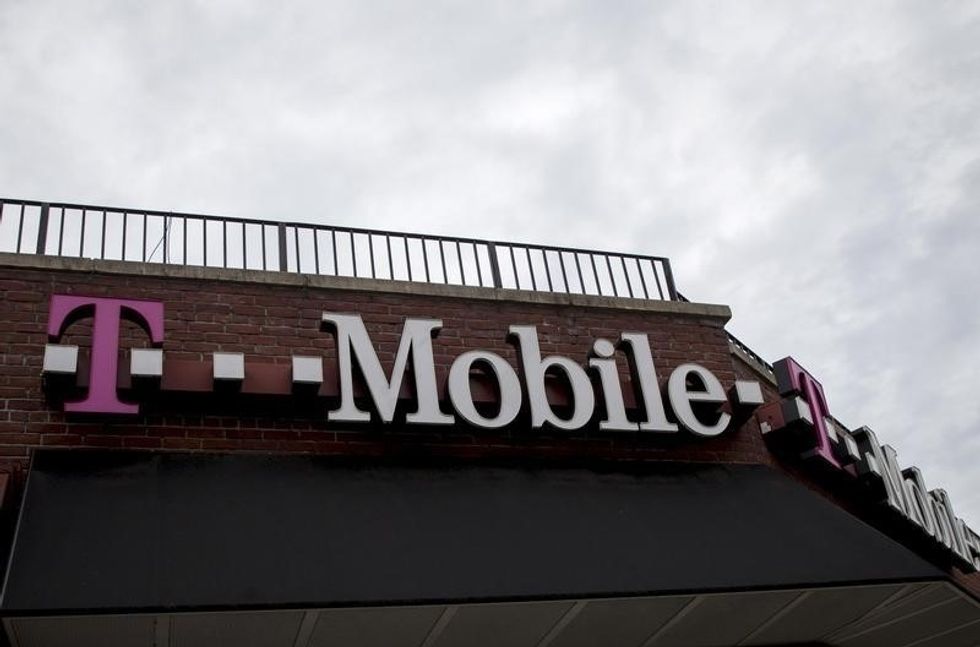 T-Mobile spent $195,000 at Trump's Washington, D.C. hotel — which Trump still owns and profits from — after announcing a planned $26 billion merger with Sprint that requires federal approval, the Washington Post reports.
It's the latest example of how Trump is able to unethically make "a lot of money" from his presidency, as House Oversight Chairman Elijah Cummings put in a recent interview.
T-Mobile disclosed the amount in a letter responding to Rep. Pramila Jayapal (D-WA) and Sen. Elizabeth Warren (D-MA), who had inquired about a previous Post report on T-Mobile executives suddenly booking a lot of business at Trump's hotel the day after the merger was announced.
The spending patterns are striking. Before announcing the planned deal in April 2018, T-Mobile executives had only ever gone to the Trump hotel twice, in 2017. After the deal was announced, records showed they went to the hotel at least 52 times.
While previous reports were only able to estimate how much money the executives might have spent at the hotel, T-Mobile has now confirmed it to Congress. And of the $1.4 million that T-Mobile spent on hotels in the Washington, D.C.-area over the last year, 14 percent was spent at Trump's hotel.
The proposed merger between T-Mobile and Sprint is valued at $26 billion, and the combined companies would have over 127 million customers. If the merger is approved, it would reduce competition within the industry by reducing the number of major wireless competitors from four to three.
The exchange of funds from T-Mobile to Trump highlights once again that Trump opened the door to outright bribery and other conflicts of interest when he broke from a bipartisan presidential tradition by deciding not to divest from his companies, notably the Trump Organization and his hotels.
Some of the money spent at the Trump Hotel will inevitably get kicked back into Trump's own pockets — and with this corruption pipeline wide open, the Trump hotel has raised rates above other D.C. hotels in the same class and become a go-to for those like T-Mobile who might want to influence the administration.
The Republican National Committee and House and Senate campaigns for Republicans have also spent donor money to host parties and fundraisers at the hotels.
Trump has already made over $1 million from his own 2020 campaign using this method.
Companies like T-Mobile, as well as foreign governments and entities with business before the American government, can spend lavishly at Trump's properties. Meanwhile, Trump and his appointees are making major decisions involving those same companies. Should Trump's administration choose to approve the merger, the money spent at his hotel would produce a huge return on investment for T-Mobile.
Trump's corruption allowed T-Mobile to make a simple calculation: Spend a few thousand that finds its way into Trump's pocket, and help convince his administration to approve a deal that could earn the company billions.
Thanks to Trump, corrupt payoffs and bribery are becoming part of the price of doing business with the American government.
Published with permission of The American Independent.