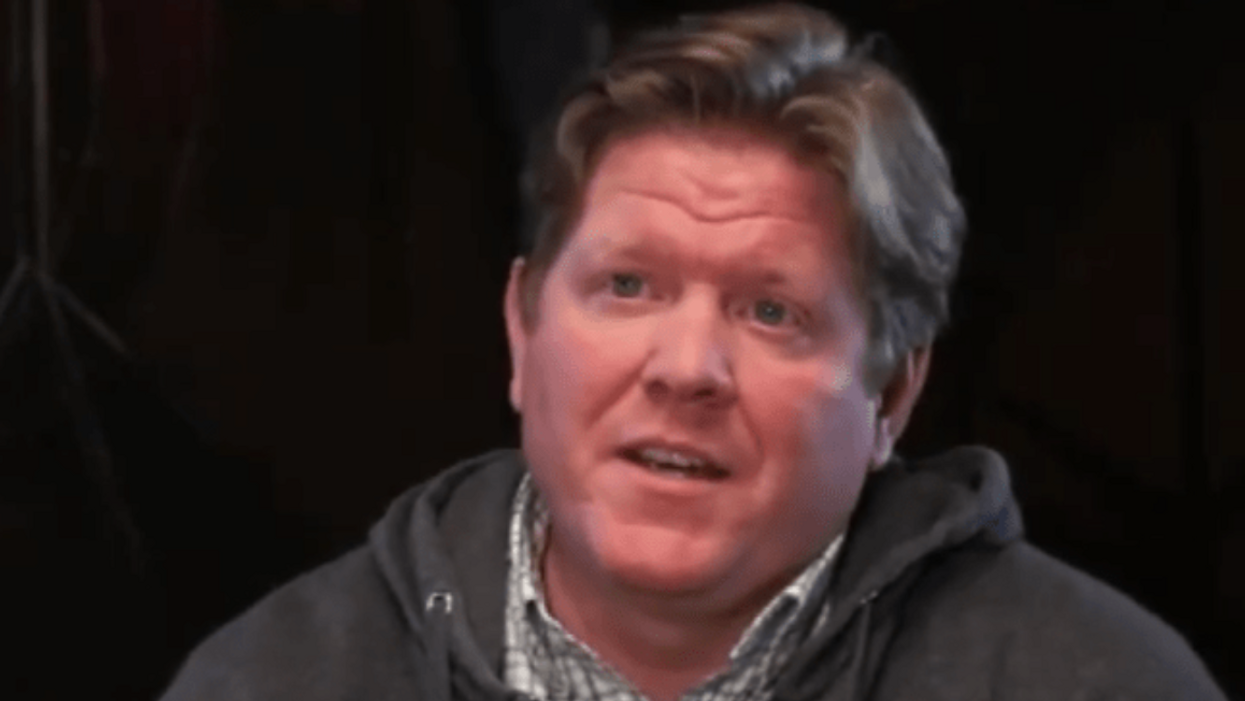 Reprinted with permission from DailyKos
The Minocqua Brewing Company Super PAC has announced it will be helping lend financial support to a class-action lawsuit filed against the Waukesha School Board and the superintendent for failing to follow the CDC's guidelines for COVID-19 school protocols. The Super PAC's founder and owner of the Minocqua Brewing Company, Kirk Bangstad—also a former Democratic candidate in the Badger state—has promised that the Super PAC will be funding actions "against every school board in Wisconsin that isn't mandating masks for kids too young to get the vaccine and not following CDC guidelines for students while in school to protect against the deadly Delta variant."
Bangstad says he started the Super PAC to help local businesses weather the ongoing pandemic but then, after watching some of the local school board fallout over mask mandates back in May, Bangstad put out a public statement asking whether or not there were parents dealing with kids who got sick after these mitigation rules were done away with. "I got flooded with parents across Wisconsin who are super upset, scared and felt powerless to protect their children. If they had masks in these schools these kids could actually get an education," he said. Since then, the Minocqua Brewing Company Super PAC has added the Fall Creek School District to its list of supported lawsuits.
On October 10, Bangstad went on Facebook to give a nice, long rundown of answers to questions his Super PAC has received surrounding these lawsuits. It's worth a gander.
Let's start by saying that Bangstad does not leave anything on the table in this Facebook statement. The first question: Why is a brewery funding these lawsuits?
Our Super PAC should NOT be funding these lawsuits. We always thought that our government, the teacher's union, the ACLU, the hospitals, the nurse's unions, or any other number of progressive groups or "academies of smart people who understand stuff" should be stepping up to block the alt-right, anti-science, and anti-history nonsense that has overcome school boards across our state.
Wisconsin communities have exploded with the Delta variant because many school districts have dropped all forms of Covid mitigation that were in place last year due to the shrieking hordes of Tucker Carlson-watching zombies separated from their cerebrums and driven only by their lizard brains.
Oh, that's the stuff. Keep in mind Republican Sen. Ron Johnson of Wisconsin has spent months promoting conspiracy theories about the COVID-19 vaccine's efficacy and safety, as well as pushing the big election lies that continue to undermine our democracy. Sen. Johnson reportedly told a town hall last week that the COVID-19 vaccines
"are not as safe ... and effective as we all hoped and prayed they would be,"
and that even though Wisconsin's hospitals were bursting with patients and failing under the stress, this isn't the result of a health crisis.
"A bad flu season will put stress, sometimes overwhelm hospitals for certain regions. That happens all the time. Just because it happens with COVID doesn't mean there's some massive crisis in terms of our health care system."That is just one of the mountains Bangstad's brewery is trying to overcome.
Calling Sen. Johnson as well as Rep. Tom Tiffany "
traitorous
," Bangstad writes that this fight, while aiming to protect kids instead of win elections, does not mean those goals are mutually exclusive. "We raised over $50K two weeks ago specifically by asking people to donate to these lawsuits. Because of that, we believe we've been given a mandate to see this project through," he said. He calls on more progressive groups to join the fight to protect these children, as well as the unions directly affected by bad public health policies.He makes the important point, that
Daily Kos' The Brief podcast has been hammering home over the past year
, that fundraising
just
for 2022 is not enough.
"It's not just about collecting money for the next election, it's about organizing and protecting our democracy every day, no matter if there is an election happening our not."
Bangstad lists a series of things people can do, from phone banking to volunteering for other Democratic organizations. But most importantly he hits hard, once again, at the anti-science dunderheads screeching the loudest, telling Wisconsinites to "make some god-damned NOISE at school board meetings—force the media to SEE YOU TOO, not just the slack-jawed domestic terrorists whose minds have been overtaken by conservative AM radio."As for the lawsuits, attorney Frederick Melms told
The Washington Post,
"These school districts just have decided to bury their head in the sand without any real sort of rationale behind it. They just are ignoring the guidance from the health department, from the CDC, from the Wisconsin Department of Public Instruction. It's really reckless."