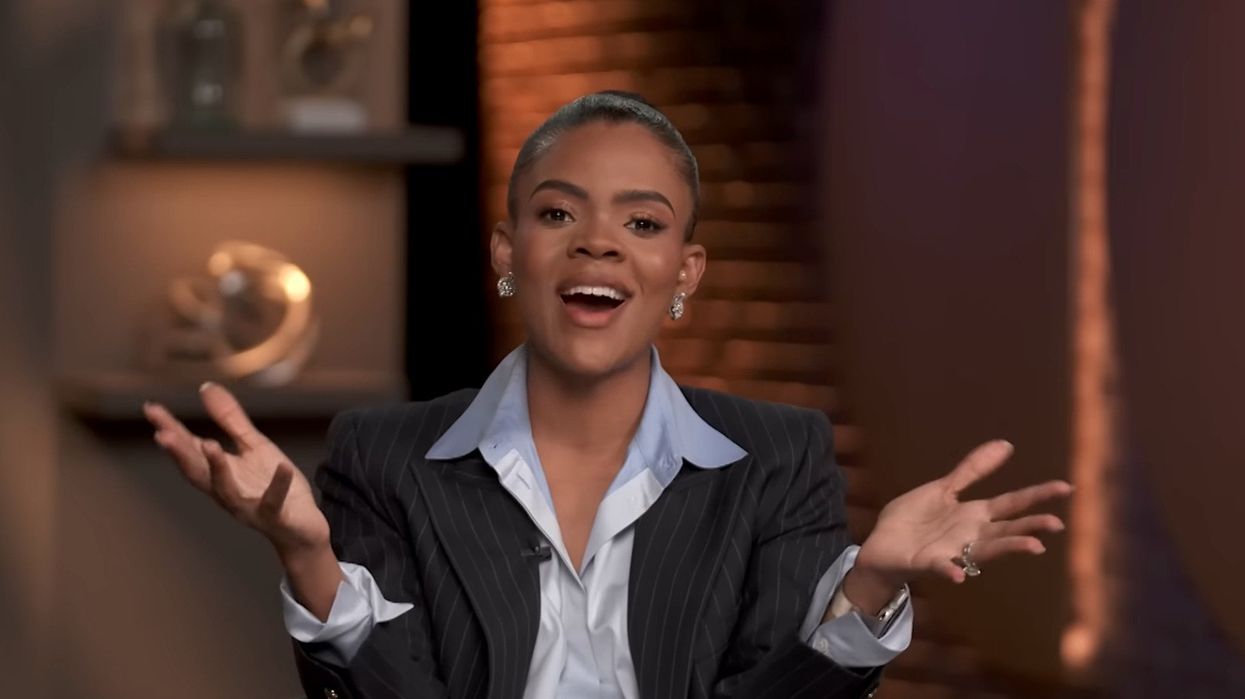 The David Horowitz Freedom Center on Monday released a statement slamming Candace Owens, the far-right provocateur who credits the conference with boosting her national profile.

In an op-ed published by Front Page Magazine, the David Horowitz Freedom Center says "goodbye" to Owens, noting that six years ago, the organization invited her to its annual Restoration Weekend where she in turn met Turning Point USA founder Charlie Kirk "and became a national figure."

"The David Horowitz Freedom Center went on promoting Candace, honored her with an Annie Taylor Award for Courage in 2018, and hosted her at multiple events," the center writes. "That's why we are so disappointed in what she has become."
In its statement, the center slammed Owens' promotion of "anti-Israel voices like Andrew Tate" and her "moral equivalence" about neo-Nazis.
"Candace Owens has become obsessed with her own fame, stirring up drama to compensate for a lack of real achievement," the statement reads. "Her comments about Israel and her promotion of people like Andrew Tate are part of a pattern. Candace tackles a subject she knows nothing about, never bothers to learn anything about it, and then rides the backlash by playing the victim to generate more fame and money."

"What a tragic misuse of talents," it adds.

Per the statement:
In 2018, Candace tweeted that Alexandria Ocasio-Cortez was clueless. She's "programmed to hate Israel and she has no idea why." Now she has become AOC. Candace hates Israel for the same reason that AOC does. Fame. She proved that she knows as little about Israel as AOC does when she falsely claimed that the Muslim Quarter in Jerusalem is the only place that Muslims are allowed to live, thus "proving" the Hamas canard that Israel practices apartheid. It does not.
But this is not just about Israel. It's about the survival of western civilization which the Islamic jihadis have been working to destroy. And it's about the sad caricature that Candace has become, and the end of the promise we saw in her.
"The David Horowitz Freedom Center wishes to express its deep disappointment with Candace's ignorant, hateful and morally obtuse remarks about Israel and the Jews," the center adds. "But, of course, it's not just about the Jews. The Jews are the canaries in the mine. The West is next and America above all."

Reprinted with permission from Alternet.