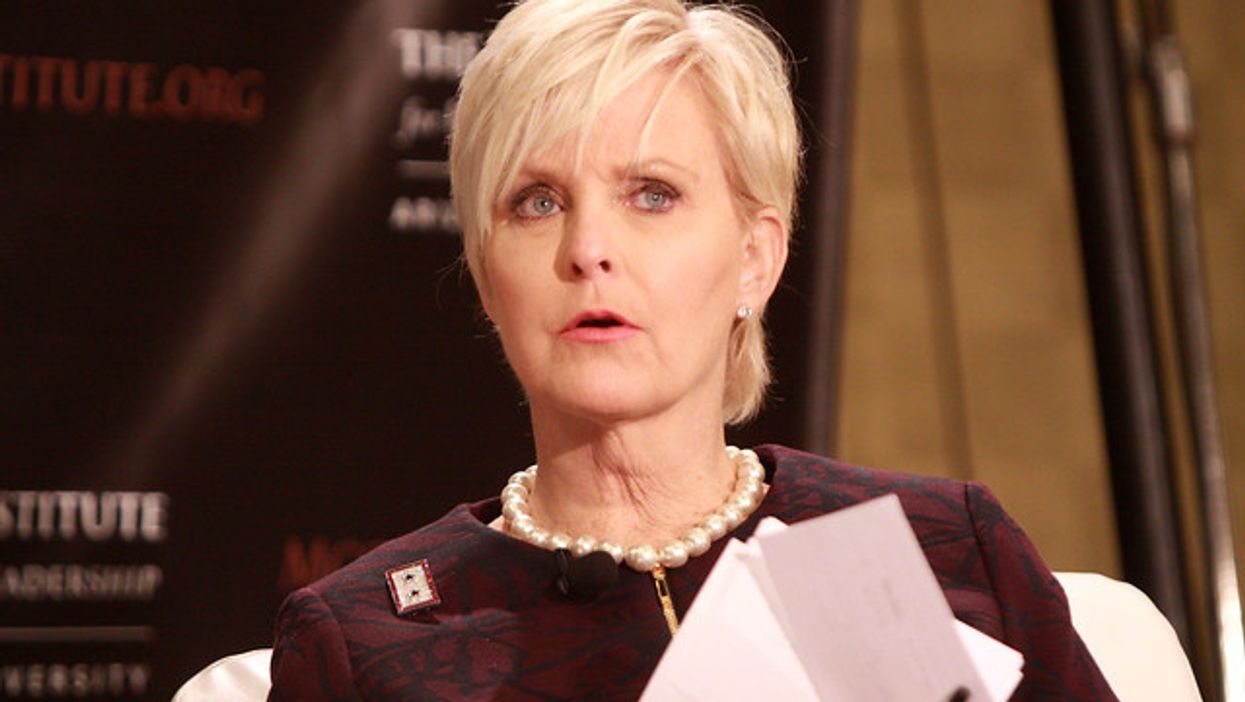 Reprinted with permission from Daily Kos
Cindy McCain, widow of the late Sen. John McCain, formally endorsed Joe Biden for president on Tuesday night, saying she would participate in virtual campaign events and in person when Biden visits her home state of Arizona. McCain's support for Biden doesn't come as an enormous surprise given the video about her husband's relationship with Biden she narrated for the Democratic National Convention, but her plan to be involved in the campaign is another serious step.
"The most important thing that moved me a great deal was talking about troops' being 'losers,'" McCain said of her endorsement. "You know we have children in the military, as did the Bidens." The man who called the troops losers and suckers for getting captured or killed in combat responded with predictable grace.
"I hardly know Cindy McCain other than having put her on a Committee at her husband's request. Joe Biden was John McCain's lapdog," Trump tweeted. "So many BAD decisions on Endless Wars & the V.A., which I brought from a horror show to HIGH APPROVAL. Never a fan of John. Cindy can have Sleepy Joe!"
Dude, you do not need to know Cindy McCain personally. She knows you professionally and she has made her judgment. And because this tweet was so predictable, McCain had already said if Trump targeted her with one of his "5 in the morning tweets," she would "just laugh it off." The only thing she got wrong was it was a 7 in the morning tweet.
It matters that McCain's home state is Arizona, since that's a state Trump won in 2016 where Biden has been leading in the polls.
My husband John lived by a code: country first. We are Republicans, yes, but Americans foremost. There's only one c… https://t.co/I89CsXpdsL

— Cindy McCain (@Cindy McCain) 1600818250.0
He will be a commander in chief that the finest fighting force in the history of the world can depend on, because h… https://t.co/XdgiGe9bJZ

— Cindy McCain (@Cindy McCain) 1600818328.0