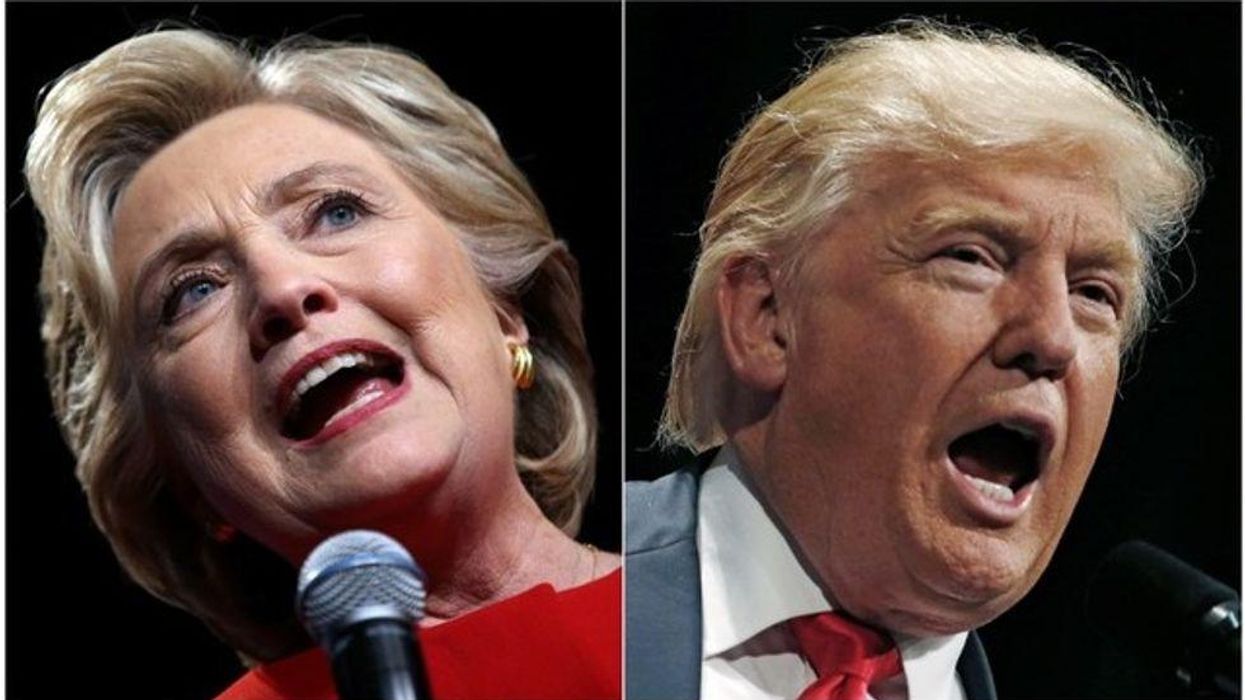 The Washington Post's fact-checker Glenn Kessler has delivered a conclusive verdict on the subject that gave the presidency to Donald J. Trump: What about her emails? His analysis follows a column I wrote last week examining whether any of Hillary Clinton's emails contained government secrets that would have justified her criminal prosecution, as Trump has urged for years — and has repeated with vehemence since the FBI seized top-secret documents including sensitive nuclear intelligence hidden at his Mar-a-Lago residence.
Kessler has at last settled the controversy that lasted for seven years. Former Secretary of State Clinton, linking to my column in a September 6 Twitter thread, put it bluntly: "The fact is that I had zero emails that were classified."
Beginning in 2015 when "her emails" became the subject of a long and tortuous FBI investigation, Kessler scolded Clinton more than once for "legalistic parsing" of the accusations against her. But now he has closely examined the facts at issue again, done additional reporting, and found "new details" that mitigate former FBI Director James Comey's harsh, unprecedented, and decisive interventions into the 2016 election, which unquestionably swayed it for Trump.The so-called "scandal" stemming from "her emails" wildly dominated election coverage. "News reports on this topic ran 19-to-1 negative over positive," reported the Shorenstein Center at Harvard's Kennedy School.
As the veteran Post reporter explains in painstaking detail, "a review of the recent investigations, including new information obtained by the Fact Checker, shows Clinton has good reason for making a distinction with Trump." Quoting State Department reports and other official documents, with appropriate links, Kessler elucidates what few have understood about the disputes over classification between the State Department and other agencies, and how Comey distorted those disagreements to suggest that Clinton disclosed classified data even when the documents carried no classification markings.
A 2018 report by the Trump Justice Department's inspector general, cited by Kessler, reiterates Clinton's exoneration by the FBI two years earlier: "There was no evidence that... former Secretary Clinton believed or (was) aware at the time that the emails contained classified information," or that she intended to jeopardize classified data in any way.
Kessler also elucidates the flaw behind Comey's assertion that "110 emails in 52 email chains have been determined by the owning agency to contain classified information at the time they were sent or received." This meant, as he notes, that "an intelligence agency, such as the CIA, had decided information in the email was classified, even if the email itself had not been marked classified."
How could Clinton — or anyone else — know that a document was deemed secret or even confidential if it carried no such markings? Comey stated that she or any reasonable person simply "should have known." If that sounds absurd, it's because it is absurd. Comey was playing a word game, suppressing essential information about the process of classification, and, after the damage was done to the Clinton candidacy, assumed a sanctimonious pose that his motive was above politics — all the while violating basic protocols of the Justice Department in making his public statements up to nine days before the election.
The absurdity of Comey's criticism is highlighted in one of several communications between a State Department security official and Clinton's attorney David Kendall. The official concedes that certain disputed information "was likely not classified at the time of sending, but the (department's) Senior Classification Review Panel (SCRP) later determined that it was." Such retroactive determinations are analogous to ex post facto laws, which are unconstitutional because they are so manifestly unfair and subject to abuse.
To maintain a semblance of order, the U.S. government has explicit rules and manuals controlling the classification of its files. Not a single one of the documents that appeared on Clinton's server was marked in accordance with those regulations, not even the three that Comey claimed had such markings. Eventually, he backed away from that claim in congressional testimony. Now the self-righteous Comey has declined to be interviewed by Kessler.
Finally, Kessler reports the conclusions of the two Trump State Department investigations of "her emails," both of which stated that beyond using a private server for State Department communications, a practice continued from her predecessor Colin Powell, she had done nothing wrong. "There was no persuasive evidence of systemic, deliberate mishandling of classified information," according to the Diplomatic Security Service, which conducted the department's final probe in 2019. And again: "None of the emails at issue in this review were marked as classified."
No longer should anyone — not any reputable reporter, not any credible news organization — report other than that irrefutable conclusion.
The facts laid out first in my column and now in fully documented detail by The Washington Post will not, of course, discourage Trump from his endless smears against Hillary Clinton, Barack Obama and all his enemies who should be in prison, or how the FBI and the "deep state" are persecuting him.
Going forward the national media should avoid promoting any false equivalence between "her emails" and Trump's dangerous stashing of national defense secrets, and instead consult the now established facts. As the truth about his grotesque and felonious misconduct emerges in full, the contrast will become starker than ever.
To find out more about Joe Conason and read features by other Creators Syndicate writers and cartoonists, visit the Creators Syndicate website at www.creators.com.