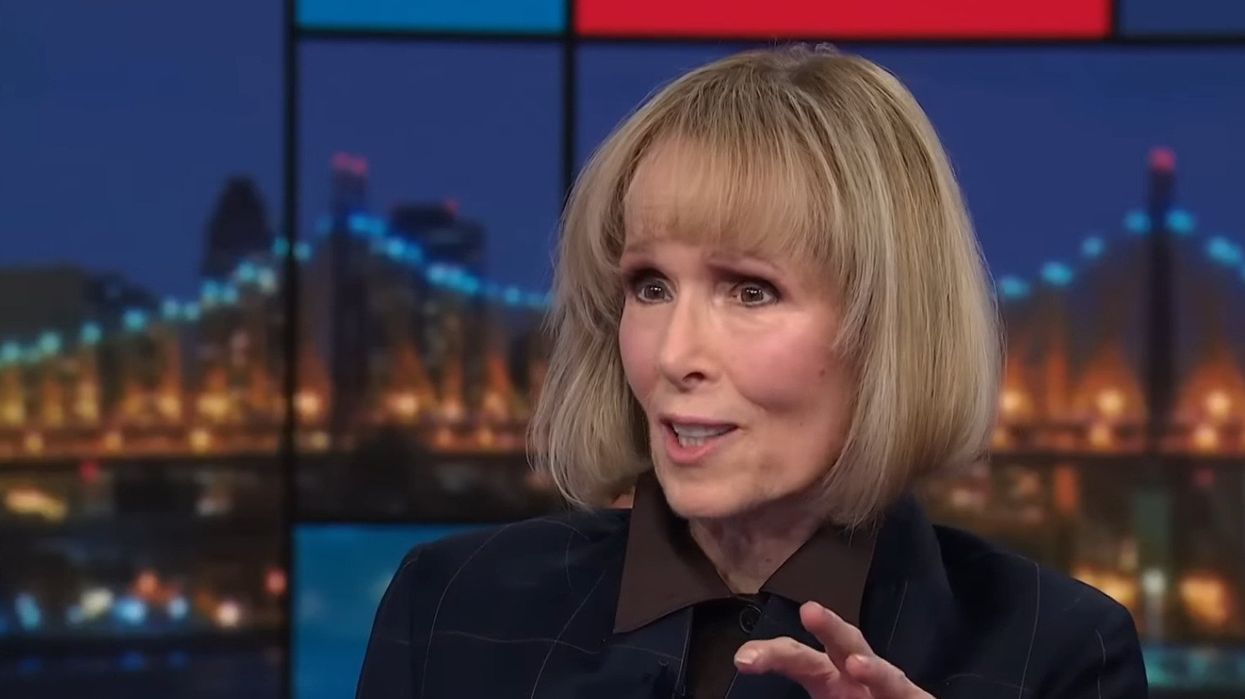 On Monday, U.S. District Judge Lewis Kaplan dealt another blow to Donald Trump's attempts to cloudy up the $5 million liability ruling against him in the sexual assault and defamation case brought by E. Jean Carroll. Kaplan entered a new opinion, dismissing Trump's counterclaim against Carroll that she defamed him during a 2023 CNN interview after the ruling.
This decision comes after Kaplan denied Trump's request for a new trial and a reexamination of the $5 million compensatory and punitive decision awarded Carroll. In that judgment, Kaplan wrote that while Trump had not "raped" Carroll by the "narrow, technical meaning of a particular section of the New York Penal Law," the jury's decision and the damages awarded Carroll proved that Trump's had indeed "raped" her by what most "people commonly understand" the word to mean.
Monday's decision relied heavily on Kaplan's previous decision explaining that Trump's actions, proven in court, showed that Carroll's assertions that the disgraced former president raped her were " substantially true. "
The decision comes as Carroll is bringing her second defamation lawsuit against Trump, where she is asking for $10 million in damages. Kaplan's latest decision is in line with the previous one:
Ms. Carroll's claim that Mr. Trump defamed her in his 2019 statements never has hinged on the precise manner in which she claimed he raped her, "rape" being a term of various meanings. It instead has been centered on whether Mr. Trump defamed her by asserting that she made up an entirely fictitious account of a forcible sexual assault by Mr. Trump in order to increase sales of her book and/or carry out a political agenda, among other things. While Ms. Carroll has used the word "rape," the controversy between the parties has always centered on whether Trump attacked Ms. Carroll sexually, thus rendering his 2019 statements false and defamatory, not about the specific anatomical details of the assault.
Trump's team of winner lawyers has tried to launch their defense based on the idea that because New York Penal law defines "rape" as having one's vagina penetrated by a penis, Carroll was defaming the scumbag Trump because he was found guilty of forcibly penetrating her with his fingers.
"The finding that Ms. Carroll failed to prove that she was 'raped' within the meaning of the New York Penal Law does not mean that she failed to prove that Mr. Trump 'raped' her as many people commonly understand the word 'rape.' Indeed, as the evidence at trial recounted below makes clear, the jury found that Mr. Trump in fact did exactly that."
Let that sink in. This guy is going to be the Republican nominee for president.
Reprinted with permission from Daily Kos .