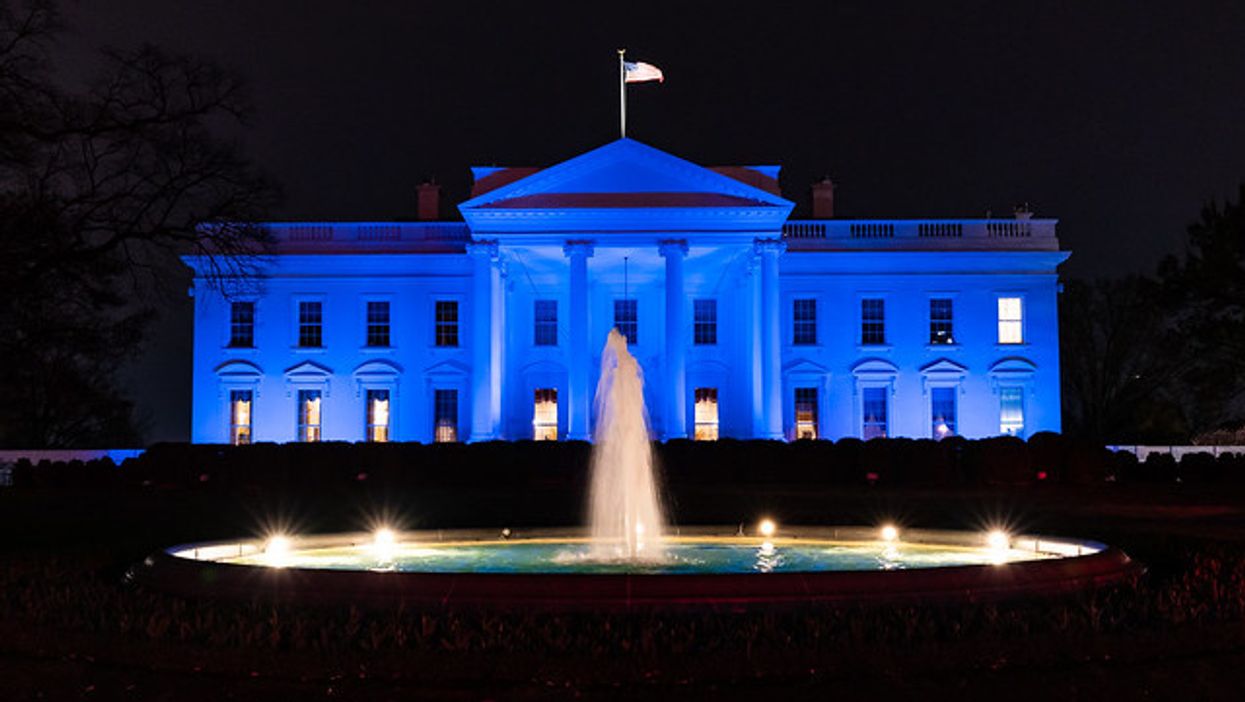 Reprinted with permission from Alternet
From tightly packed MAGA rallies to a White House Rose Garden ceremony honoring the nomination of Judge Amy Coney Barrett — now a U.S. Supreme Court justice — in October, President Donald Trump has repeatedly drawn sharp criticism from medical experts for gatherings that failed to live up to social distancing standards during the worst pandemic in over 100 years. And now, yet another Trump gathering is being slammed as a superspreader event: the Election Night party held in the White House.
According to NBC News' Peter Alexander, the list of Trump allies who attended that Election Night event on November 3 and have since tested positive for COVID-19 includes White House Chief Staff Mark Meadows; Ben Carson, secretary of the Department of Housing and Urban Development; White House Political Director Brian Jack; Corey Lewandowski, Trump's former campaign manager; Dave Bossie, a Trump campaign adviser; and Healy Baumgardner, a Trump ally.
On Twitter, Alexander's colleague at NBC News, Monica Alba, also listed all of them as attendees at the Election Night event — noting that three unnamed White House aides who were in attendance as well have tested positive for COVID-19. Alba noted, however, that it is "hard to say" for certain where all of them "got the virus."
White House election night party guests who have since tested COVID+: Mark Meadows, chief of staff Ben Carson, HUD… https://t.co/M8GRIOpvLP

— Peter Alexander (@Peter Alexander) 1605202475.0
Positive COVID cases in Trumpworld we learned about in the last week: Mark Meadows Nick Trainer Ben Carson David… https://t.co/t8DqQkLJR6

— Monica Alba (@Monica Alba) 1605202444.0
These infections follow a long list of COVID-19 infections in Trumpworld in October. The president himself tested positive for the novel coronavirus less than a week after his first presidential debate with former Vice President Joe Biden, which was held on September 29 and was moderated by Fox News' Chris Wallace. Trump was hospitalized at Walter Reed Medical Center in Bethesda, Maryland because of his illness and received experimental treatments not available to the public. Trump allies who also tested positive for COVID-19 around that time included White House adviser Kellyanne Conway; former New Jersey Gov. Chris Christie; White House Press Secretary Kayleigh McEnany; First Lady Melania Trump; North Carolina Sen. Thom Tillis; Republican National Committee Chair Ronna Romney McDaniel; Sen. Mike Lee of Utah; Trump adviser Hope Hicks; and Trump campaign manager Bill Stepien.
Republican Herman Cain, a Trump ally, died of COVID-19 in an Atlanta hospital on July 30. Cain had attended a June 20 Trump rally in Tulsa, Oklahoma and was seen not wearing a protective face mask at that event.