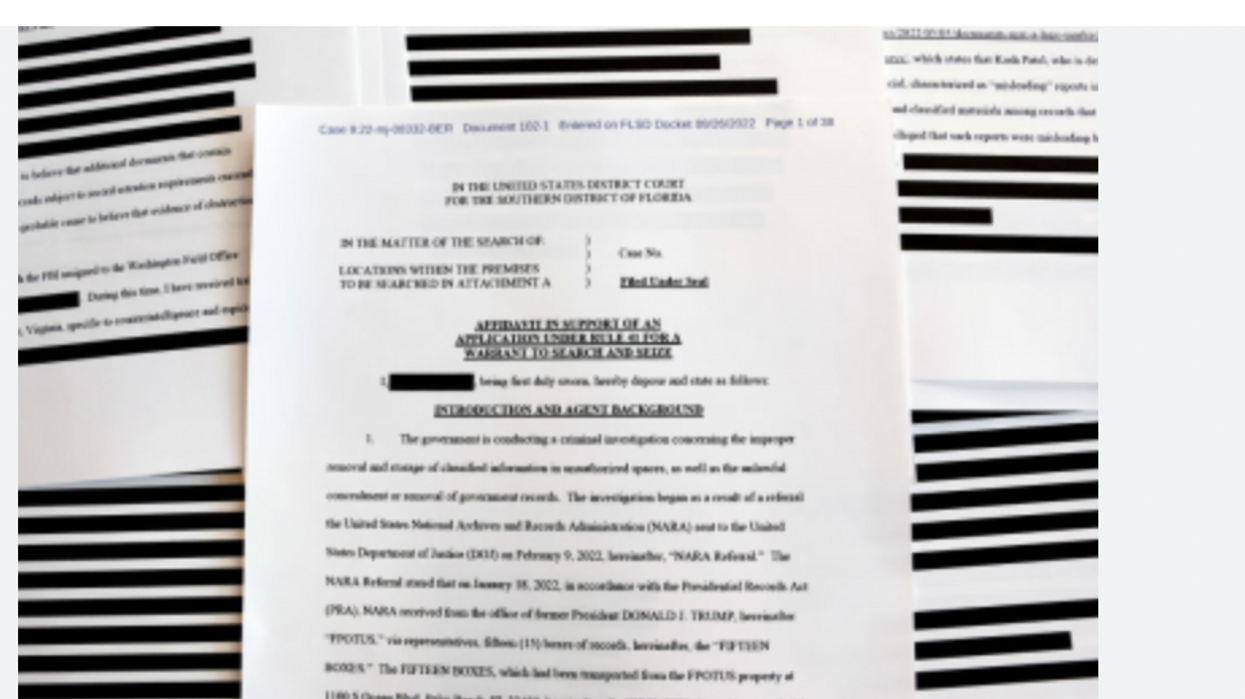 This column will keep you informed on critical stories. Please help support my writing by becoming a paid subscriber.
Airman First Class Jack Teixeira, 21, was charged yesterday on two counts of violating federal espionage laws: one count under 18 US Code 793, for unauthorized gathering, transmitting, or losing national defense information, and one count for violating 18 US Code 1924, unauthorized removal and retention of classified documents or material.
Donald Trump has been under investigation for violating both statutes in his theft and mishandling of classified documents by keeping them in an insecure storage room at his palatial estate in Palm Beach, Mar-a-Lago.
Teixeira received a top-secret clearance to handle so-called S.C.I., or Sensitive Compartmented Information, in his job as a computer network technician for the 102nd Intelligence Wing of the Air National Guard in Massachusetts. Several documents marked "Top Secret S.C.I." were found by the FBI in Trump's office when they searched Mar a Lago last August.
The New York Times reported that Teixeira is under investigation for "using his security clearance to search 'for classified reporting regarding the U.S. intelligence community's assessment of the identity of the individual' who leaked the documents." That would appear to be a violation of obstruction of justice statutes by attempting to interfere with the investigation of the crime by the FBI.
It has been previously reported that Trump is under investigation by Special Counsel Jack Smith for violating the same statute against obstructing justice. And this week it was reported that Smith brought witnesses before the grand jury in Washington to ask them about Trump showing classified information to unauthorized individuals after he left office. One of the documents Trump aides were questioned about was a classified map that Trump reportedly showed to aides or others on an airplane, and separately to a journalist writing a book.
Smith is also looking into reports that Trump ordered aides to bring him boxes of classified documents to go through after he received an FBI subpoena for all classified documents in his possession. The investigation includes suspicion that he may have removed documents from the boxes and took them with him when he departed Mar-a-Lago for his golf club in Bedminster, New Jersey last May.
There were photos in the Daily Mail of Trump aides carrying boxes similar to the ones used to store the classified documents at Mar a Lago onto the plane Trump flew to New Jersey. Special Counsel Smith and his investigators are said to be operating on the assumption that Trump may still have classified documents he has not turned over to the government.
That a former president and a 21-year-old Airman First Class in the Air National Guard who shared racist and antisemitic memes on the Internet are both under investigation for committing the same crimes involving the Espionage Act tells you all you need to know about the state this country is in today.
Lucian K. Truscott IV, a graduate of West Point, has had a 50-year career as a journalist, novelist, and screenwriter. He has covered Watergate, the Stonewall riots, and wars in Lebanon, Iraq, and Afghanistan. He is also the author of five bestselling novels. You can subscribe to his daily columns at luciantruscott.substack.com and follow him on Twitter @LucianKTruscott and on Facebook at Lucian K. Truscott IV.
Please consider subscribing to Lucian Truscott Newsletter, from which this is reprinted with permission.