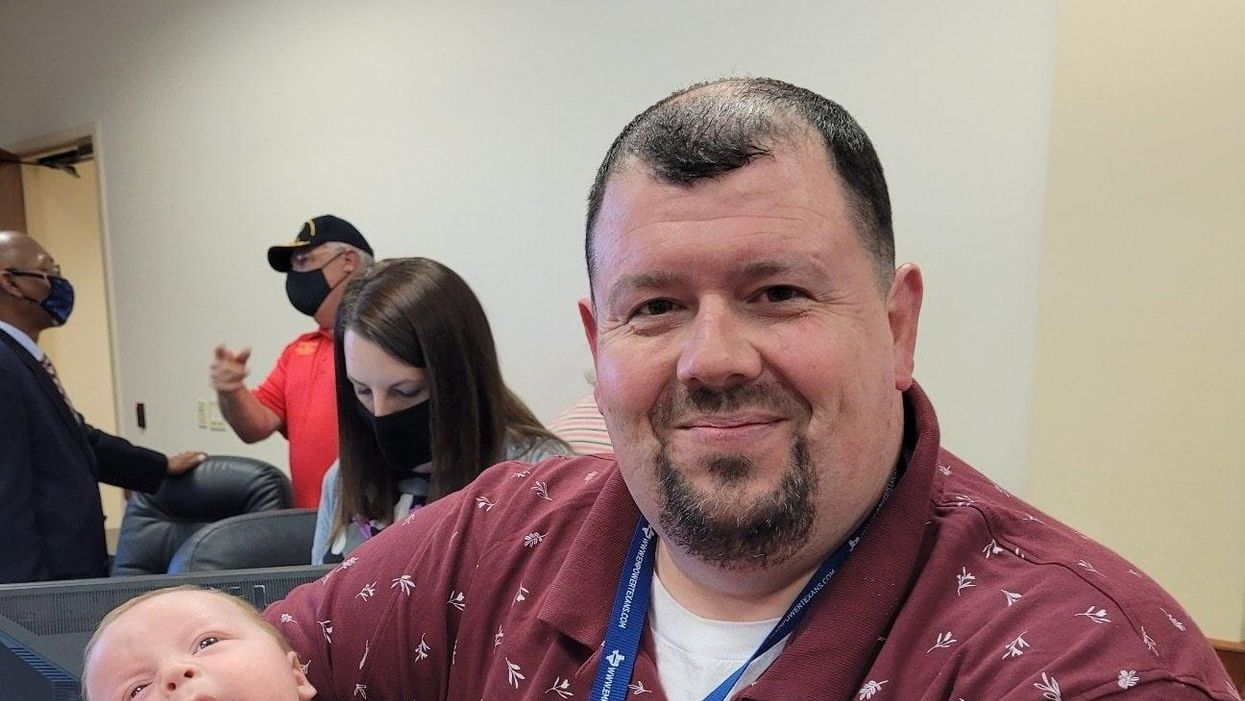 Reprinted with permission from Daily Kos
On August 4, the Galveston County Republican Party of Texas posted a sad tribute to H. Scott Apley, a Texas Republican executive committeeman who passed away after an acute case of COVID-19. "It is with an extremely heavy heart that we share the news of the death of H. Scott Apley, our friend, our Patriot in Arms, our State Republican Executive Committeeman, Precinct Chair, Dickinson City Council Member. A tragedy. Please pray for Melissa and Reid and their family. God remains in control although this is yet another tough one to swallow."
Less than one week before this announcement, Apley himself posted an image of an anti-vaccination sentiment on his Facebook feed, mocking people for worrying about COVID-19. The post read: "In 6 months, we've gone from the vax ending the pandemic, to you can still get Covid even if vaxxed, to you can pass Covid onto others even if vaxxed, to you can still die of Covid even if vaxxed, to the unvaxxed are killing the vaxxed." It was the last post he made. Two days later, H. Scott Apley was admitted to the hospital with "pneumonia-like symptoms," and put on a ventilator.
According to a GoFundMe campaign set up for Apley and his family, H. Scott was admitted to a local hospital on August 1, and was then quickly put on a ventilator. He died in the early hours of August 4. According to KTRK, Apley's wife Melissa and five-month-old son Reid also tested positive for the virus. The surviving Apleys have not been hospitalized.
Apley's political worldview seems to have been a typical Christian right-wing conservative one. Apley's Twitter presence was made up of mostly Christian aphorisms and quotes from both Testaments, with some political posts scattered about. The general tenor of his politics had to do with keeping the federal government from what he perceived to be an infringement on citizens' constitutional rights, extending to all of the standard conservative talking points, such as the need to lower taxes on corporations.
The Washington Post points out that Apley's social media pages included not simply the anti-vaxx sentiments of the right, but also the anti-mask interpretation of freedom. In May, Apley posted an advertisement of a "Mask Burning" at a bar, writing "I wish I lived in the area!" He also posted a story about various ways in which Texas was trying to promote vaccinations by using incentives like tickets and giveaways, commenting that the efforts were "disgusting."
Apley was an elected official on the Dickinson City Council and was also serving his first term on the Texas GOP's State Republican Executive Committee.
H. Scott Apley was 45 years old. He leaves behind a wife and an infant son. This is tragic, in no small part because it was preventable.