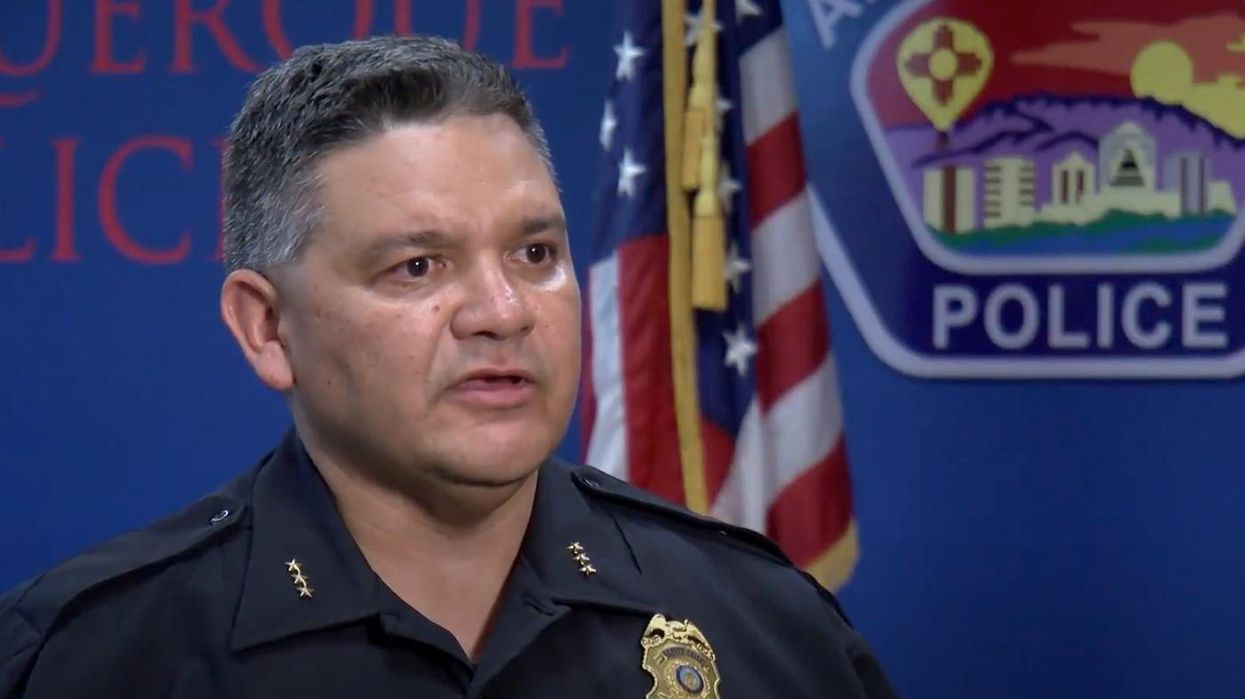 Police officials are investigating after multiple shots were reported at the homes of several Democrats' in New Mexico over the last month. According to a statement by Albuquerque Police Department (APD) late on Thursday, shots were fired at the state attorney general's office beginning December 4, as well as the residences and the business of four other Democratic officials. According to Reuters, the attacks came a month after midterm elections, during which Democrats swept all New Mexico U.S. House seats.
The New Mexico Attorney General, two state senators, a current county commissioner, and a former commissioner were affected by the five separate shootings, the Albuquerque Police Department said in a press release.
"We are worried and concerned these are connected and possibly politically motivated," Albuquerque Mayor Tim Keller, a Democrat, said at a news conference, noting that the politicians may have been "targeted."
According to police officials, the shootings began in early December when eight rounds were fired at the home of Bernalillo County Commissioner Adriann Barboa. Within the week, more than a dozen shots were fired at the home of former Bernalillo County Commissioner Debbie O'Malley.
"In early December, I returned from Christmas shopping to my home being shot up," Barboa said in a statement posted on social media. "It was terrifying. My house had four shots through the front door and windows, where just hours before, my grandbaby and I were playing in the living room."
The attacks continued on into January when, on January 3, at least eight shots were fired at the home of state Sen. Linda Lopez in southwest Albuquerque, police said.
"Myself and my children were awakened by some loud noises. Initially, I thought they were fireworks," Lopez told CNN affiliate KOAT. "It's scary for me and my children," Lopez added, noting that three bullets went through her 10-year-old daughter's room.
Two days later, on Jan. 5, police received reports "of gunshots heard in the area of a downtown law office" where state Sen. Antonio Moe Maestas works.
"APD's ShotSpotter system registered three shots fired at the same location at 11:41 a.m.," police said. "Officers did not find any damage to the building."
Maestas went onto Twitter to confirm his "family is safe and sound."
Several people have connected the attacks to a rise of crimes against Democrats since election season began, referencing back to an incident in October during which an assailant broke into then-House Speaker Nancy Pelosi's home and used a hammer to attack her husband.
According to the Associated Press, Albuquerque officials say they don't know what motivated the shootings. No suspect has been identified.
"We don't want to speculate that these are related. […] The investigation hopefully will determine what's related and what's not related," Albuquerque Police Chief Harold Medina said at a press conference Thursday. Medina did note that all victims were Democratic elected officials.
Moving forward, the Bureau of Alcohol, Tobacco, Firearms, and Explosives (ATF) will analyze bullet casings recovered from the scenes to determine whether the same weapon was used in these shootings, or if the gun from any of the five shootings was previously used in other crimes, Phoenix-based ATF Special Agent in Charge Brendan Iber told the AP.
Reprinted with permission from Daily Kos.