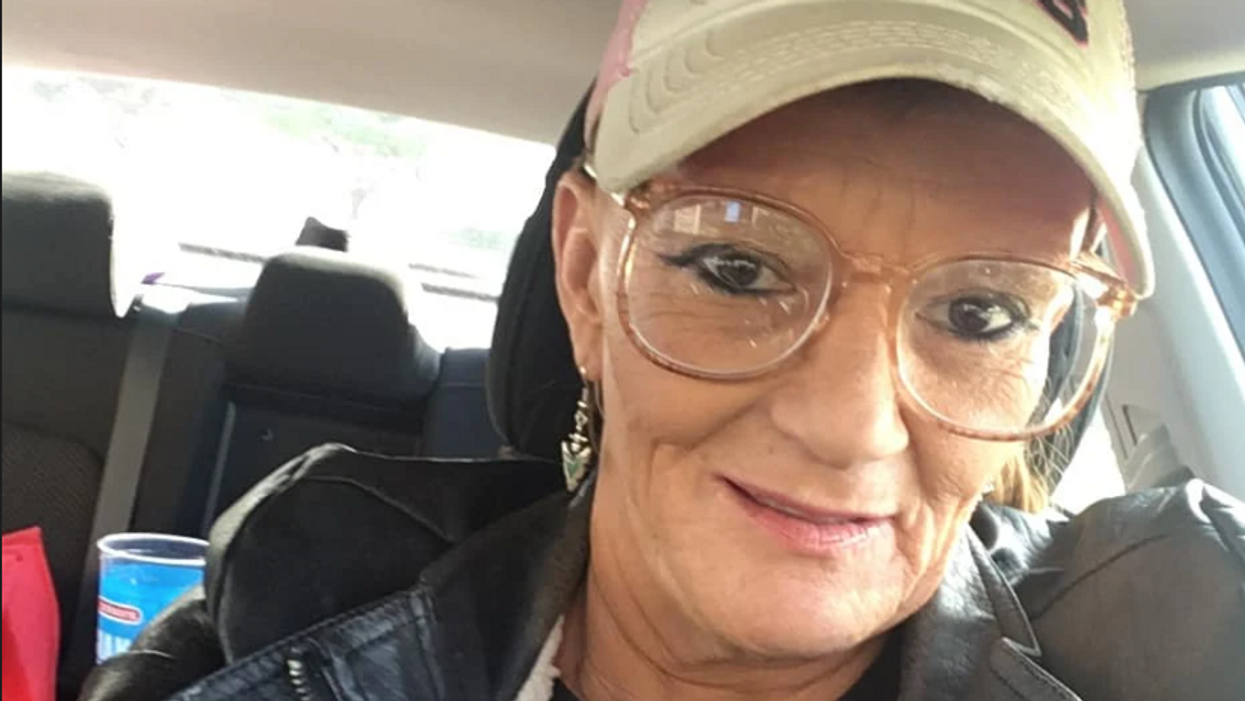 Laurie Erickson just came home from the Ada County Jail in Boise, Idaho.
Detained since March 1 of this year, Erickson admits she violated the law, although without any of the required intent.
Erickson voted in the 2020 presidential elections when she was on parole at the time for possession of a controlled substance, so she pleaded guilty to one count of felony illegal voting/interference with an election on June 23, 2022 which subjected her to a maximum prison sentence of five years and/or a $50,000 fine. She's now serving a three-year sentence of probation for the new charge.
Erickson was working as a food delivery driver when parole officers picked her up. She's back at it already, having dropped off orders from Chicago Pizza and Pojo's Family Fun Center within an hour or two of walking out of the jail.
While she was detained, Erickson lost three months of income, though, and feared she'd lose her home. She didn't, but only because her landlord likes her and her boyfriend, according to Mark Renick, Erickson's friend and director of re-entry services at St. Vincent de Paul Southwest Idaho, a charity affiliated with the Catholic Church. If the landlord wasn't fond of them, she'd likely be homeless right now.
So some luck wove its way into the plot line of Laurie's recent past. But it's not all easy. Erickson has three months of back rent to pay and the court fees and costs stemming from the last three months total $1395.50 which she has to pay by July 2025, which is hard since that first shift delivering food she made $38.88. Only $100 of the total assessment is a punitive fine according to Renick.
Erickson's story seems both cautionary — ineligible people shouldn't cast ballots — and excessive — almost $15 per day for a charge that the state of Idaho didn't really want to incarcerate her for (they had to take her into physical custody without a warrant because parolees aren't allowed bond when charged with a new crime). It was an offense against the public order of Ada County, Idaho that the the Gem State ultimately valued at a whopping C-note.
The story seems unfortunate and preventable until one realizes that Erickson never sought the voter registration form that kicked off this mess. She received the form in the mail and returned it to get an absentee ballot; Idaho was one of 25 states where absentee ballots had to be procured by the voters themselves; counties were allowed to inform residents of this any way they chose and Ada County mailed out registration packets.
Erickson says she probably wouldn't have voted if the form didn't arrive at her home unsolicited.
It's not as if she was on a hunt for the form and just happened to pick one up at the parole office, where they're available. Erickson says she saw signs when she was incarcerated on the original drug charge that said that once all fines and fees are paid and someone's been out a year, they're eligible to vote.
The signs, she says, were misleading because, when combined with the appearance of a voter registration form that arrived after she had been home for a year and paid off all of the legal financial obligations imposed by Idaho's criminal legal system, they led her to believe she wasn't committing a crime. She had no intent to break the law.
Initially, Erickson's story sounds like entrapment. In Idaho, entrapment is an affirmative defense, with the burden of proof resting on the defendant who claims it. All Erickson would have had to do is prove that a state agent gave her the idea of voting --I'm looking at you, registrar who ordered forms mailed to residents because of the pandemic -- and that a state agent persuaded her to commit the crime. And she would have to show that she wasn't ready and willing to vote as an ineligible person.
She could have tested this at trial, but Erickson was advised, incorrectly, by other inmates that there's no entrapment defense in Idaho which is why she entered her plea of guilty last month.
Disenfranchised people voting isn't a huge problem, numbers-wise. The conservative Heritage Foundation compiled a database of 1365 instances of proven illegal voting. Of those 1365, only 278 are for voting by an ineligible person. And of those 278 instances of voting by an ineligible person, only 77 were ballots cast by a person who was convicted of a felony whose rights had not been restored. Slightly over five percent of illegal votes are cast by people who've been disenfranchised by their status as convicted felons.
The larger problem is how situations like Erickson's discourage positive and lawful conduct. "We are law abiding citizens and they act like we are scum because we voted," she told me.
That's a problem because voting correlates with lower recidivism. Offenders in states that permanently disenfranchise people are 10 percent more likely to reoffend. Back when former Florida Governor Charlie Crist re-enfranchised 155,315 offenders, less than one percent of the restored citizens recidivated, very likely because the ones who voted weren't subject to arrest when they performed their duty as citizens.
In fact the better behaved parolees are more likely to land in a mess like this. According to Los Angeles attorney Arash Hashemi, who represents people on probation and parole, it's the good parolees who can most easily fall victim to erroneous instruction.
"If you're actually someone who's trying to rehabilitate yourself and, you know, be a productive member of society, you're actually going to put your faith in your parole officer [and other government officials.]...So if they tell you you can go vote and you listen to them, then I think for them to later on say, no, you committed a crime is unfair," said Hashemi in an interview.
Erickson should have done more due diligence and made an inquiry to her parole officer. But she didn't see the need to do so because she was mailed the form. And even checking with a parole officer wouldn't have been dispositive. In North Carolina, where the voting rights status of people on probation and/or parole remains in limbo pending litigation, registration forms are still available at parole offices, where parolees may end up violating the law and the terms of their release if they vote.
"You'd be surprised. A lot of people who were incarcerated when they get out, they're not that sophisticated with the everyday procedures that you and I take for granted," Hashemi said.
Erickson will be eligible to vote again in Idaho in 2025, after the 2024 presidential election. "I know all I want to know now…enough that I'll never vote again," she texted me.
It's not the best news I've heard from someone who's just been set free.
If you would like to donate to the Facebook fundraiser to help Laurie Erickson get back on her feet,
please do so here
.




Chandra Bozelko did time in a maximum-security facility in Connecticut. While inside she became the first incarcerated person with a regular byline in a publication outside of the facility. Her "Prison Diaries" column ran in The New Haven Independent, and she later established a blog under the same name that earned several professional awards. Her columns now appear regularly in The National Memo.