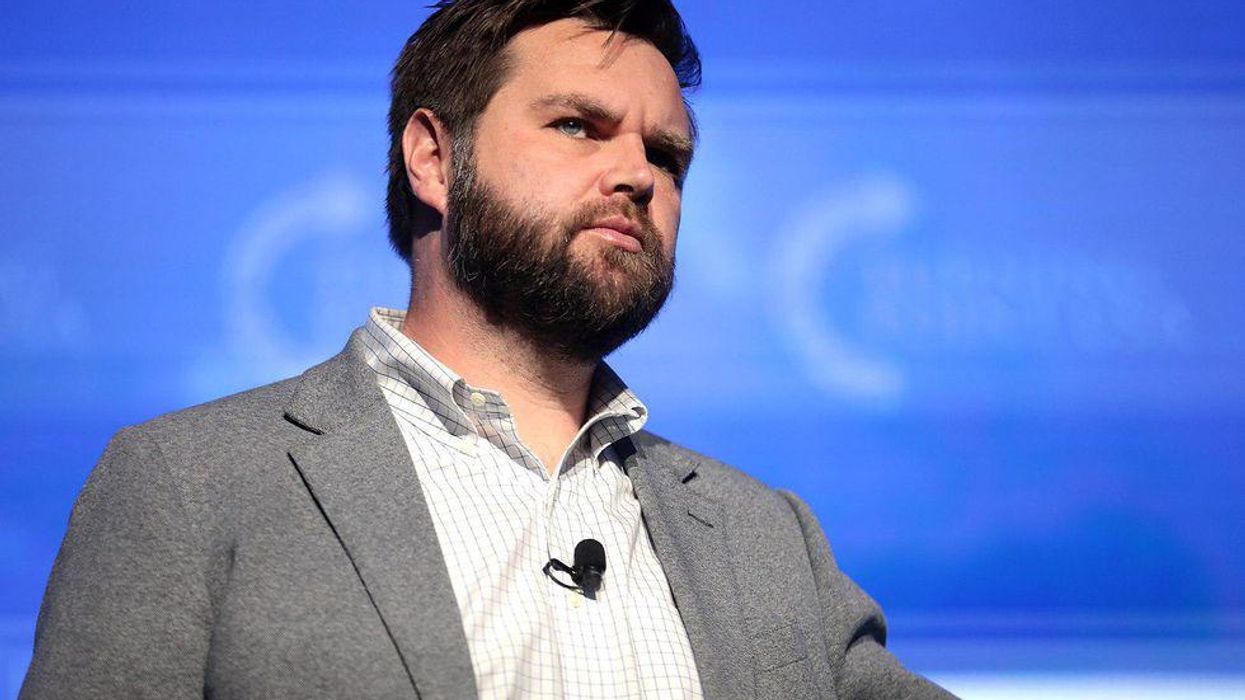 Republicans are suddenly super concerned about the gender of the Tennessee mass shooter, whose name was Audrey Hale and who went by he/him pronouns.
"If early reports are accurate that a trans shooter targeted a Christian school, there needs to be a lot of soul searching on the extreme left," tweeted Sen. J.D. Vance of Ohio. "Giving in to these ideas isn't compassion, it's dangerous."
If it's also accurate that at least 95 percent of mass shootings are committed by cisgender men, as analyses by both Mother Jones magazine and the Violence Project found, then perhaps Vance and other men should do a lot of soul-searching, too.
Indeed, a Mother Jones database of 141 mass shootings in which four or more victims were killed dating back to 1982 found 135 were committed by cisgender men, women committed four (the outlet categorized the Tennessee shooter as a "female" who "identifies as transgender"), and two were perpetrated by male and female shooters acting together. By that measure, men perpetrated at least 95 percent of the mass shootings and, if the Tennessee shooter identified as transgender, then a trans person committed 0.7 percent of those shootings.
The Violence Project documented 172 mass shootings from 1966-2021, and similarly found men perpetrated all but six of the massacres (with four committed by women and two by women working alongside men).
The point is, even if attributes associated with men and masculinity are the problem, fixing maleness in America isn't an achievable solution to country's gun crisis—or at least not in the short term.
And as Daily Kos' Laura Clawson pointed out, fixating on the shooter's gender identity is just Republicans' latest attempt to jingle their keys in front of Republican voters rather than address the real issue: Anyone of any gender can get their hands on assault weapons in this gun-laden country, and anyone of any gender can use those guns to massacre people—three of whom in America's latest mass school shooting were nine year-old children.
It's unspeakably tragic—as are the lost lives of three other innocent victims—and Republicans are once again proving they would rather scapegoat a clearly sick and disturbed shooter than regulate the ability of that sick and disturbed shooter to get a gun.
Republicans are singlehandedly perpetuating unabated gun violence in this country. As long as they control Congress or have the ability to filibuster legislation in the Senate, the number of Americans and America's children massacred by guns and assault weapons, in particular, will continue to grow at a breakneck pace.
Reprinted with permission from Daily Kos.