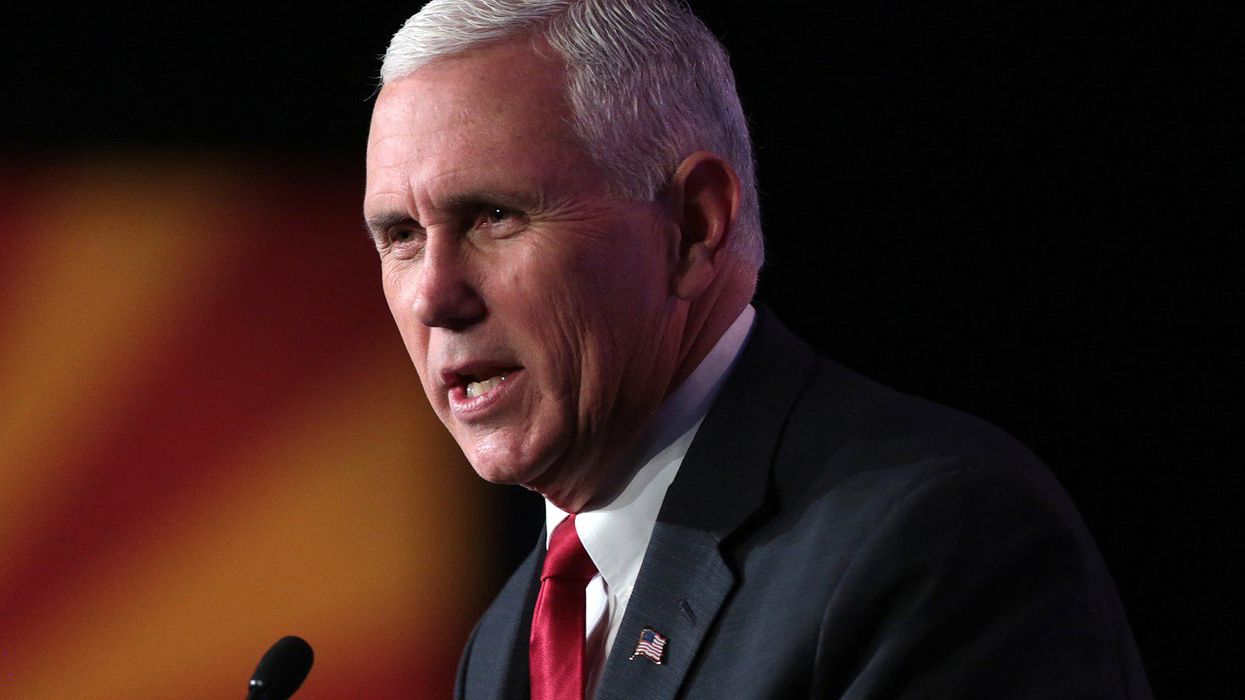 Mike Pence, the former vice president, spent over seven hours testifying before Justice Department Special Counsel Jack Smith's grand jury investigating the January 6, 2021 insurrection and former President Donald Trump's efforts to overturn the 2020 election. Pence is now the highest-ranking Trump official to testify before the special counsel's grand jury.
His testimony, which former Defense Department Special Counsel Ryan Goodman is describing as "historic," comes just one day after a federal appeals court rejected Trump's attempt to block his former vice president from testifying.
Calling it a "significant development in the special counsel's probe," NBC News reports Pence's SUVs entered a Washington, D.C. federal courthouse at 9:00 AM and left at 4:30 PM. Politicocalls it "an extraordinary flashpoint in Special Counsel Jack Smith's probe."
"Pence could provide critical insights on Trump's thinking in the days leading up to the attack on the U.S. Capitol on January 6. The former vice president published a memoir and Wall Street Journal opinion article detailing several of his interactions with Trump, but some details were left vague. Special counsel Jack Smith's team is particularly interested in Trump's efforts to try to block the certification of the election, NBC News previously reported."
The New York Times' Michael Schmidt on MSNBC said Pence has been "trying to avoid this for six years, dating back to when he was a key witness in the Mueller investigation but his lawyer … was able to get him out of having to go in" to testify.
Former U.S. Attorney Joyce Vance, before news broke that Pence had testified, on Thursday afternoon mused, "Pence's insistence on protecting his role as President of the Senate from scrutiny when he answers questions before a grand jury forces consideration of what he wants to protect. Is it conversations with Senators about what they expected/wanted to happen on 1-6?"
Reprinted with permission from Alternet.