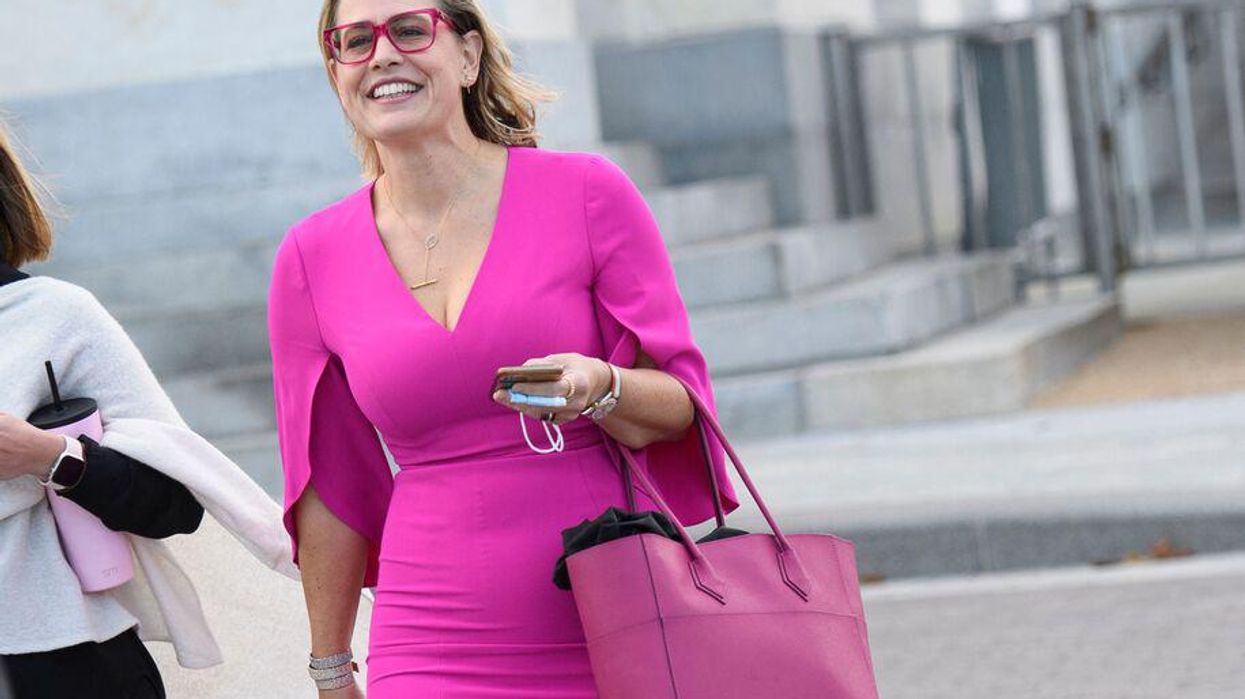 Earlier this year, Sen. Kyrsten Sinema (I-AZ) voted with Senate Republicans for legislation to kill President Joe Biden's student debt forgiveness proposal. In the months following that vote, she was a major recipient of the student loan industry's largesse.
The bill itself, H.J. Res 45, would have blocked Biden's plan to forgive up to $20,000 in federal student loan debt per borrower, though the president promised to veto it if it reached his desk, and the Supreme Court ultimately struck down the proposal at the end of its 2023 session. The bill narrowly passed the Senate in June, with 52 votes in favor and 46 in opposition. Sinema joined forces with all Senate Republicans to give the bill the narrow majority it needed for passage. Sens. Mark Kelly (D-Az) and Jon Tester (D-MT) also voted with the GOP to pass the measure.
According to the Phoenix New Times, Sinema proceeded to rake in thousands of dollars in contributions from various donors connected to student loan servicers, for-profit colleges, banks and debt collectors after her vote.
The New Times combed through Sinema's campaign finance disclosure forms on the Federal Election Commission database and learned that the Arizona senator received approximately $27,000 in PAC donations between June and September of 2023. That includes a $5,000 contribution from NelNet PAC, which is a political action committee representing the interests of the second-largest provider of federally backed loans given by private lenders. Sinema also received $5,000 from a PAC connected to private lender Sallie Mae and $5,000 from a PAC run by the board chair of a for-profit Arizona college.
Smaller donations from the industry during that time period include a $2,500 donation from debt collector Portfolio Recovery Associates, $2,500 from a Washington, DC-based trade association representing the interests of for-profit colleges, and a combined $7,000 in donations from three PACs run by banks.
Despite her fundraising activity, Arizona's senior US senator has not yet indicated if she plans to run for reelection in 2024. She currently faces opposition from Rep. Ruben Gallego (D-AZ) and failed 2022 Arizona gubernatorial candidate Kari Lake, who campaigned as a vociferous supporter of former President Donald Trump.
Current polls show a virtual dead heat between the three candidates, with Gallego having a slight edge over his two opponents. Gallego brought in more than $3 million in donations during the third quarter of 2023, with an average donation amount of $28.
Reprinted with permission from Alternet.