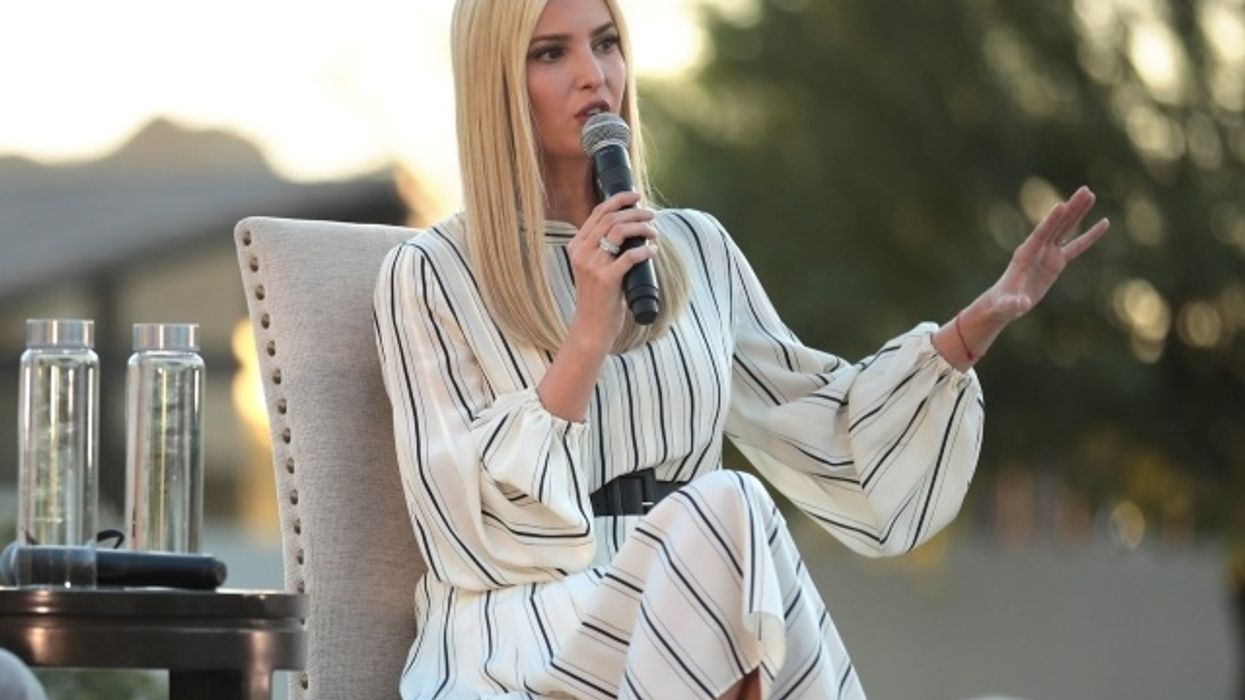 Ivanka Trump has parted ways with her family's legal counsel in the New York civil fraud lawsuit and hired lawyers to defend her, and her alone, distancing herself from her father and brothers in the case.
The move came after the judge overseeing the case rejected Ivanka's independent attempt to dismiss the accusations against her — and only her.
The lawsuit was brought by New York Attorney General Letitia James against the Trump Organization and its executives — including former President Donald Trump and his three adult children, Ivanka, Donald Trump Jr., and Eric Trump — last September, alleging years of financial fraud.
James accused Trump of conspiring with his children and Trump Organization executives for years to flagrantly distort property and asset valuations to deceive lenders, insurance brokers, and tax authorities to obtain better loans, insurance coverage, and tax benefits.
The lawsuit sought to recover $250 million in financial benefits obtained through fraud, bar the Trumps from serving as executives at any New York company, and bar Trump and the Trump Organization from any New York real estate acquisitions or loans issued by New York-registered lender for five years.
Court documents submitted a week after James filed the lawsuit showed that the Trump children had hired Clifford Robert and Michael Farina as legal counsel. Ivanka also independently engaged the services of two Washington, DC-based lawyers — Reid Figel and Michael Kellogg — to represent her alongside Robert and Farina.
In early March, Figel urged the judge via letter to delay the trial to give just Ivanka time to prepare a defense stating that "other individuals" — suggestively, her father and brothers — had prepared the fraudulent financial statements cited in James' lawsuit.
James' complaint "does not contain a single allegation that Ms. Trump directly or indirectly created, prepared, reviewed, or certified any of her father's financial statements," Figel wrote.
He added: "The complaint affirmatively alleges that other individuals were responsible for those tasks."
However, at least one of James' allegations pertains to a property that Ivanka had lived in, reports the UK's Daily Mail.
The request was denied.
According to Forbes, the Trump children's legal divorce occurred last week. Figel and Kellogg withdrew from the case on Tuesday.
Three days later, Bennet Moskowitz, who represented Jeffrey Epstein, informed the court he was replacing Robert and Farina as Ivanka's sole legal counsel. Forbes stated in its report that Robert and Farina still represent Trump Jr. and Eric.
While Ivanka's decision to legally distance herself from her family in such a high-stakes legal battle isn't unheard of, the timing of her move is, former elected state attorney Michael McAuliffe told Newsweek.
"The timing is somewhat unusual as discovery is ending, so the evidence in the case is by now largely identified and developed," McAuliffe told the paper.
"Ivanka Trump [could be] looking ahead to the trial in the fall and wants a separate advocate who is free to point out the disparity in the evidence against the various defendants. A lawyer representing all or several of the defendants can't realistically or effectively make that argument," he added.
Blaming Eric and Don for the expansive financial fraud alleged by James could put Ivanka's defense at odds with her brothers', Neama Rahmani, a former federal prosecutor, told Newsweek.
The lawsuit's ongoing discovery process is set to end on April 30, per Forbes. The trial, scheduled for 2nd October, will commence on time "come hell or high water," the judge has since said.