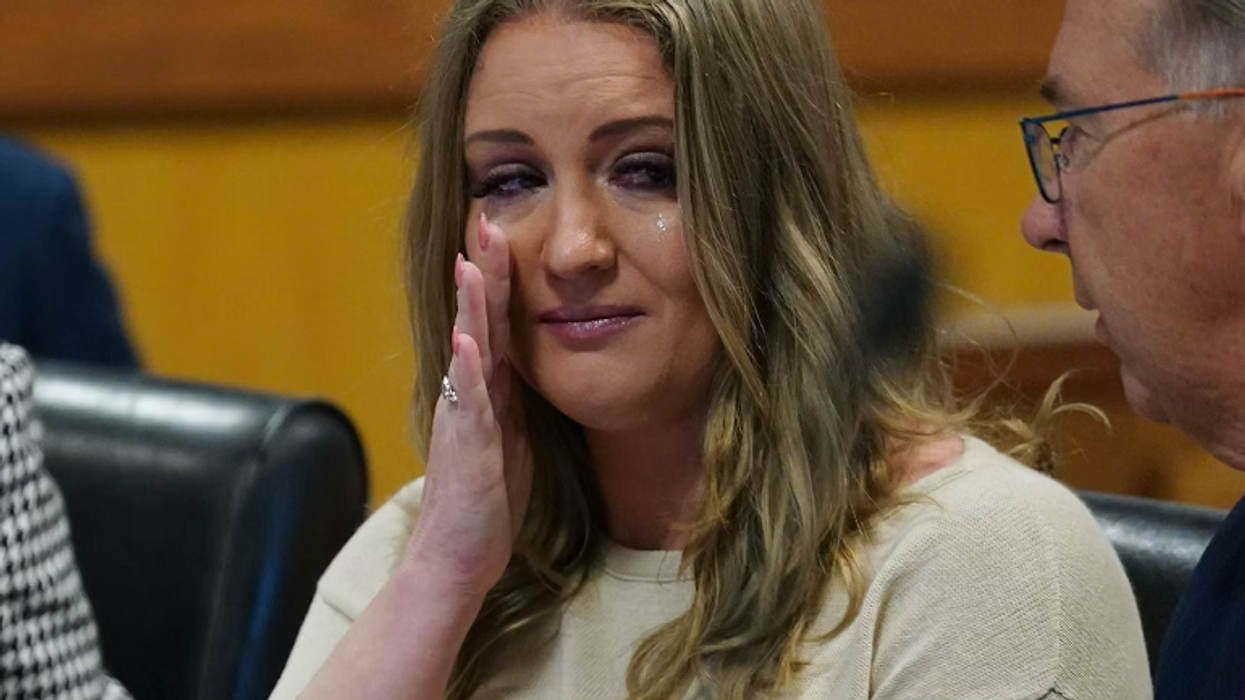 Former President Donald Trump is "a little confused" by several of his former associates accepting plea deals in the Georgia election interference case, according to Trump spokesperson Liz Harrington.

Harrington spoke on The Absolute Truth program on [Mike] Lindell TV Sunday after four of Trump's associates — bail bondsman Scott Hall and attorneys Jenna Ellis, Sidney Powell, and Kenneth Chesebro — pleaded guilty in Fulton County District Attorney Fani Willis' RICO case against the president and 18 co-conspirators.

As part of their plea deals, the four defendants have agreed to cooperate with prosecutors and write a letter of apology to the state of Georgia.
"I think [Trump's] a little confused, because look, if you're a lawyer, you know that there's no crimes here. According to the law, there's literally nothing to plead guilty to, because there's no laws that were broken," Harrington said on The Absolute Truth. "And speaking out against a fraudulent election and telling people to watch hearings and petition their elected officials about fraud that was happening, on camera — so it's just surprising."
Bail bondsman Hall was the first Trump co-defendant to plead guilty to five misdemeanor charges of "conspiracy to commit intentional interference with performance of an election." Hall "originally faced seven felony charges … based on allegations he helped breach election equipment in rural Coffee County, Georgia, in a failed effort to prove Trump's false claims of voter fraud," as Al Jazeera reports.

Reprinted with permission from Alternet.