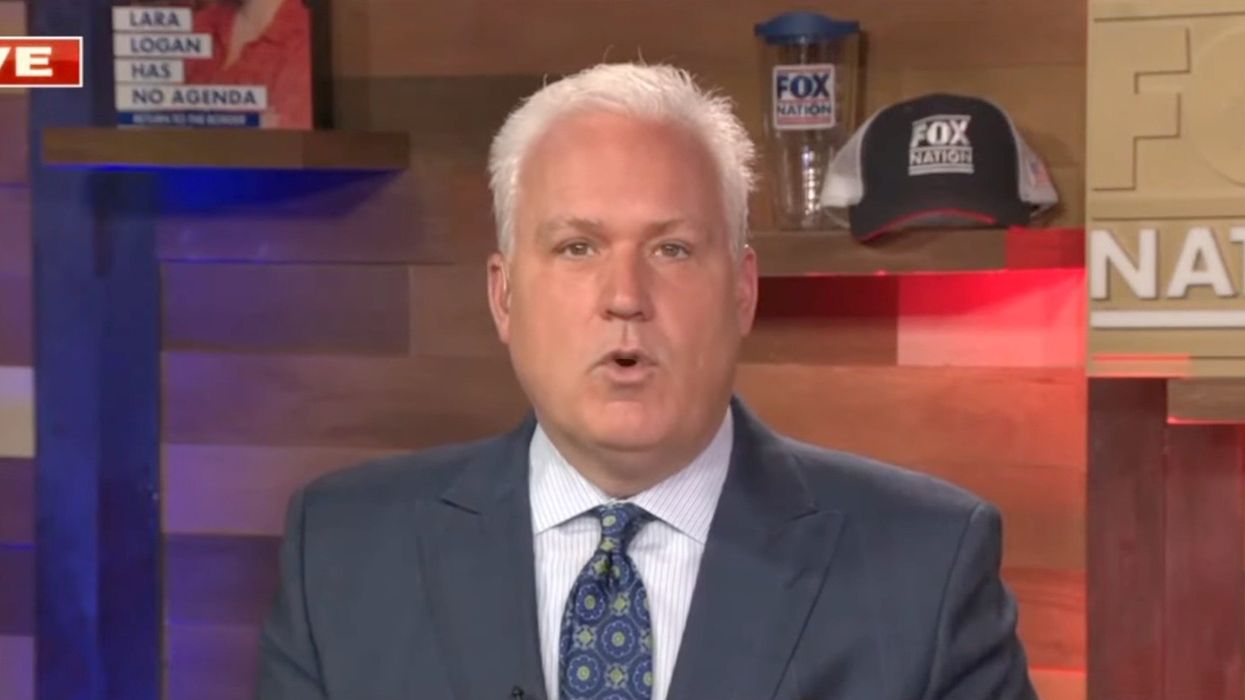 In early January, the Daily Beast's Roger Sollenberger reported that a former staffer for MAGA Republican Herschel Walker's 2022 U.S. Senate campaign was alleging that right-wing GOP activist Matt Schlapp had sexually harassed him — an allegation that Schlapp has denied. Schlapp is a major figure in Republican politics, chairing the American Conservative Union and serving as the main organizer for the Conservative Political Action Conference (CPAC).
The former Walker staffer, now 39, agreed to be interviewed by the Beast, but only on condition of anonymity. Two months later, however, he has finally revealed his identity.
His name, according to CNN, is Carlton Huffman. The former Walker staffer agreed to let CNN publish his name after a judge, on Wednesday, March 8, ruled that his civil lawsuit against Schlapp could not proceed anonymously. Huffman is asking for more than $9 million in damages.
Huffman alleged to CNN, "On October 19, 2022, Matt Schlapp attempted to take my dignity, but he did not take my voice. Today, I reclaim that voice, and for every victim of sexual assault, I am here to say there is justice and there will be accountability. I look forward to our day in court."

Attendance at CPAC was down this year even though the speakers included two Republican presidential candidates: former President Donald Trump and Nikki Haley (ex-U.S. ambassador to the United Nations). Others featured at CPAC 2023 ranged from Rep. Marjorie Taylor Greene (R-GA) to former Brazilian President Jair Bolsonaro. Some pundits have attributed the fall in attendance to the fact that CPAC has become so hyper-MAGA, excluding other conservative viewpoints. But others have wondered if the Schlapp sexual harassment scandal had anything to do with the decline.
A GOP operative, interviewed on condition of anonymity, told CNN, "It's a scandal. If you are thinking about running for president and you're not Donald Trump, you can't afford a misstep. You can't afford to be linked to a scandal."
Schlapp is married to fellow Republican Party activist and former Trump White House staffer Mercedes Schlapp.
Reprinted with permission from Alternet.