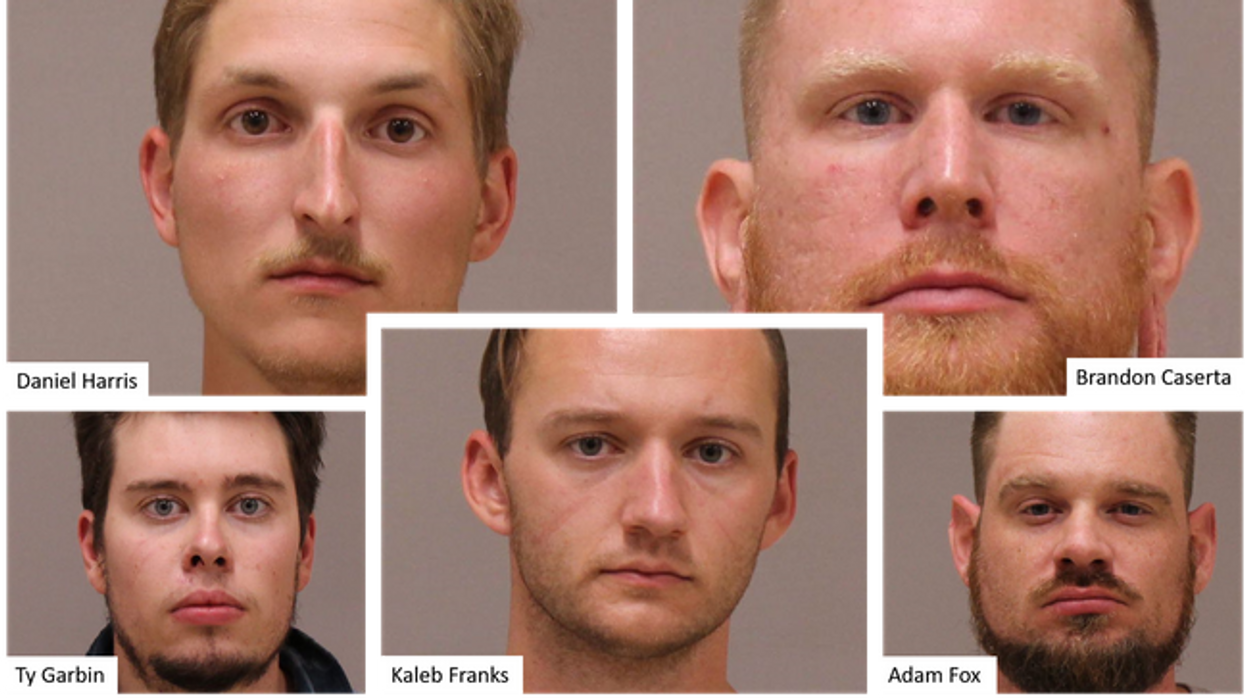 Reprinted with permission from DailyKos
Federal courts reporter Robert Snell of The Detroit News has been reporting on Tuesday's hearing to determine whether three accused Michigan terrorists—Kaleb Franks, Brandon Caserta, and Daniel Harris—should be released on bond pending trial. FBI Special Agent Richard Trask outlined new details about the terrorist conspiracy, including the fact the group discussed "taking out" another governor in addition to Gov. Gretchen Whitmer: Virginia Gov. Ralph Northam.
Where would they get the idea to target both Whitmer and Northam? Where indeed.
LIBERATE MICHIGAN!

— Donald J. Trump (@Donald J. Trump) 1587136961.0
LIBERATE VIRGINIA, and save your great 2nd Amendment. It is under siege!

— Donald J. Trump (@Donald J. Trump) 1587137145.0
Make no mistake about it, there's a straight line between Donald Trump's dangerous rhetoric and the violence these men were planning. In fact, as Trask outlined in court today, these men went far beyond brash talk. They mapped out Whitmer's home, did surveillance on her vacation home as recently as September, trained with weapons deep in the woods of Michigan, traveled to Wisconsin for weapons training, used encrypted apps to conceal their communications, discussed using a boat as the getaway vehicle for the Whitmer kidnapping, and even talked about abandoning the governor in the middle of Lake Michigan.
The name of their group chat was "Fuck Around and Find Out." They assigned code names for each member.
Here are all the code names used in encrypted chats by members of the alleged conspiracy to kidnap Gov. Gretchen Wh… https://t.co/OeoeJJd8AZ

— Robert Snell (@Robert Snell) 1602600942.0
Two of the 13 accused men, Harris and Morrison, are former United States Marines.
Given the number of conspirators, the vast amount of evidence the FBI compiled, the growing threat of far-right extremism, the encouragement of the current occupant of the White House, and the disturbingly close connections to law enforcement like Sheriff Dar Leaf of Barry County, Michigan, and elected officials, it is likely these charges are just the beginning of this conspiracy, not the end.