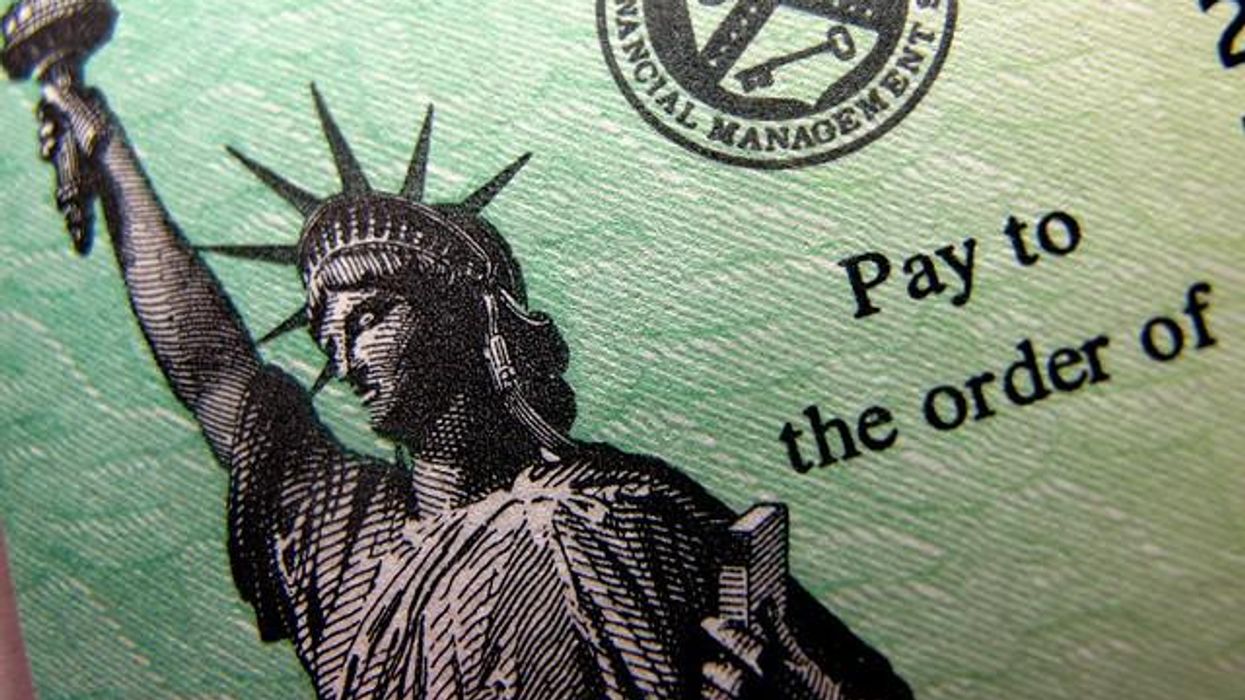 Reprinted with permission from DailyKos
Conservative groups have long railed against government assistance, including even against economic stimulus during the coronavirus pandemic, but—surprise!—that hasn't stopped many of them from taking millions in the aid themselves, an analysis conducted as part of Accountable.US's CovidBailoutTracker.com project shows.
Back in May, a long list of right-wing groups signed a Conservative Action Project letter opposing "federally funded bailouts for states and local governments." At least eight of those groups were just fine with federally funded bailouts for their own bank accounts, though: They collectively took more than $2.25 million in CARES Act aid, with three taking money both from the Paycheck Protection Program and the Economic Injury Disaster Loan program. (Disclosure: Kos Media received a Paycheck Protection Program loan, but wasn't a giant hypocrite about it.)
Overall, at least 75 conservative organizations took COVID-19-related aid, most of it from the PPP, but with at least 14 organizations also getting EIDL money, for a combined amount of more than $18 million. Not all of them had specifically spoken out against the CARES Act or other coronavirus-related relief, but for instance, in March Liberty Counsel complained that "the $2 trillion-dollar spending bill is still being written as members of Congress are being pressured to pass it. Democrat House Speaker Nancy Pelosi and Minority Whip Chuck Schumer have inserted funding totally unrelated to the virus." The organization then went on to get a $428,100 PPP loan, followed by another one for $10,000.
Just as the Trump and Kushner family businesses got PPP loans, so too did a lot of right-wing groups with deep Trump ties. Like Jay Sekulow's group, the American Center for Law and Justice, which provided some of Donald Trump's impeachment lawyers and has been paid more than $250,000 by the Republican National Committee in recent years— Sekulow's outfit got $1.23 million. The Remembrance Project, which specializes in providing Trump events with victims of crimes committed by immigrants, got $75,000 from the EIDL and $15,600 from the PPP.
American Majority and American Majority Action trained legions of tea partiers to rail against government aid, back in the tea party era. In the COVID-19 era, they took a combined $130,000 in government aid.
"It's always fascinating to see people who've made careers out of bashing what they see as 'big government' being among the first in line for a taxpayer handout during a crisis," said Jeremy Funk, spokesman for Accountable.US, the nonpartisan government watchdog that put together the COVID Bailout Tracker. "They wave their finger at federal relief spending for local governments and working families, but don't seem to mind when it benefits them. But this goes way beyond hypocrisy. These groups join the long list of rich and well-connected supporters of Donald Trump who were allowed to take millions from a program intended for struggling small businesses. It's an insult to all the mom-and-pops in communities of color that couldn't access a penny from the PPP under the Trump administration's poor design and management."
That may not be the worst of it, though—$4.8 million in PPP and EIDL money went to 25 organizations designated as hate groups by the Southern Poverty Law Center.