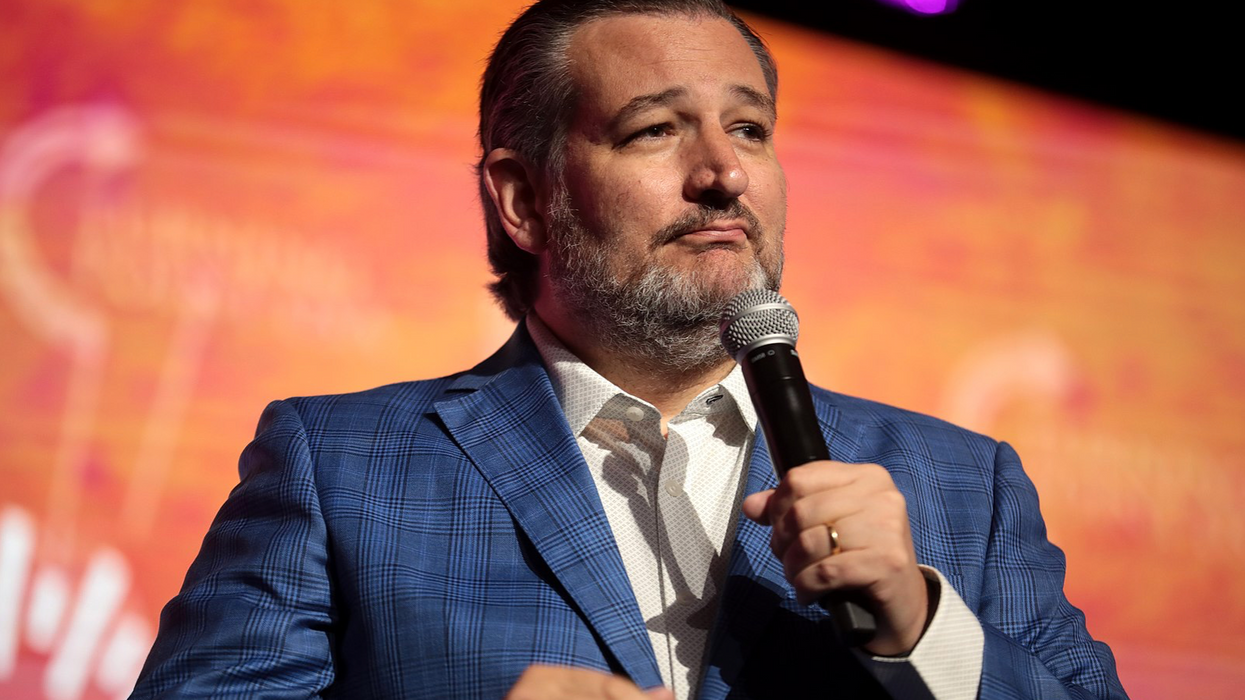 Sen. Ted Cruz (R-TX) was caught on camera on the floor of the Senate fist-bumping his fellow GOP senators after they successfully blocked legislation to help veterans who are suffering after being exposed to toxic burn pits.
"Hundreds of thousands of American veterans were exposed to toxic fumes from burn pits on bases in Iraq and Afghanistan," NPR's Mary Louise Kelly reported in January. "So far, though, the Department of Veterans Affairs still denies the vast majority of their claims for respiratory illness and rare cancers. The White House, the VA, and Congress have all promised action, but it is not happening fast enough for sick veterans."
"This week, it was about to finally happen. But Republicans – many of whom previously voted to pass the bill, blocked it."
"The bill, known as the Honoring Our PACT Act, passed both the House and the Senate with bipartisan support in June, but due to a snag in the bill's language, it needed to go back and pass the House and Senate again," CBS News reports. "On Wednesday evening, 25 Republican senators reversed their support from June and voted no on a procedural vote to advance the legislation."
"President Joe Biden is a strong supporter of the bill," CBS News notes, putting the number of veterans exposed at 3.5 million. "At the State of the Union in March, he called on Congress to take action on burn pits, which he believes may have been a factor in his son Beau's terminal brain cancer."
"Veterans have come home with a number of illnesses, including terminal cancers, but have been forced to argue to the Department of Veterans Affairs their illnesses were related to burn pit exposure," CBS adds. "The legislation would have removed the burden of proof from veterans and their families by presuming a number of conditions could be related to exposure to toxic fumes from burn pits."
A video that's quickly gone viral on social media captures Senator Cruz gleefully celebrating the GOP's defeat of the legislation that could help millions of veterans, and their families. In it he initiates a fist-bump with Montana Republican Senator Steve Daines.
\u201cThis is the fist bump everyone needs to be talking about.\n\nTed Cruz and fellow Republicans celebrating after blocking a bill to help toxin-exposed veterans survive.\u201d

— MeidasTouch (@MeidasTouch) 1659108079
Reprinted with permission from AlterNet