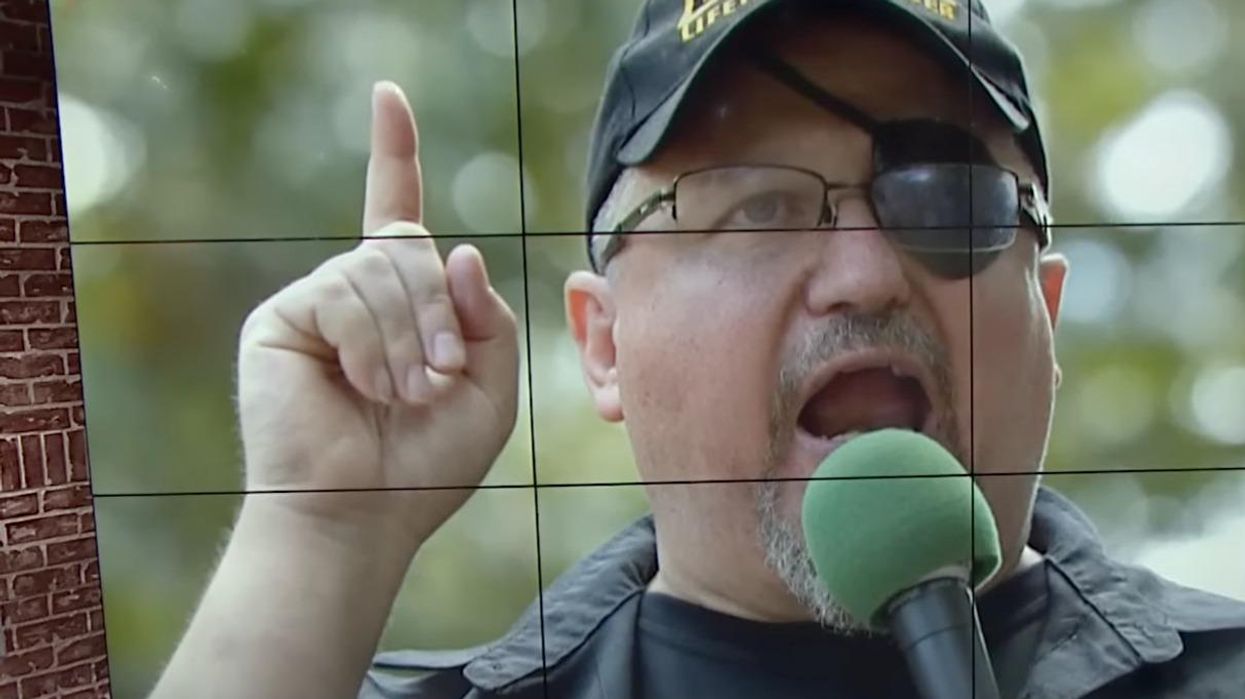 The Department of Justice is seeking a 25-year sentence for Oath Keepers founder Stewart Rhodes for his role in the January 6 Capitol insurrection, ABC News reports.
Rhodes was convicted of seditious conspiracy last November for his involvement in the violent attack.
Per ABC, DOJ prosecutors filed the request "for Rhodes and eight other Oath Keepers convicted of a range of offenses following two separate trials in November of last year and in January."
CNN reports:

During the more than seven-week-long trial, prosecutors argued the riot was more than just a political protest that got out of control, but rather a violent attack on American democracy. To bolster their argument, prosecutors presented to the jury hundreds of messages, audio recordings and videos of the defendants' revolutionary rhetoric in the wake of Biden's 2020 presidential victory and of their actions as they moved across the Capitol grounds during the riot.
"These defendants were prepared to fight. Not for their country, but against it," prosecutors said Friday, according to ABC. "In their own words, they were 'willing to die' in a 'guerilla war' to achieve their goal of halting the transfer of power after the 2020 Presidential Election."
The lawyers continued, "An upward departure... is warranted for all nine defendants, whose relevant conduct was 'calculated to influence or affect the conduct of government by intimidation or coercion, or to retaliate against government conduct. All nine defendants were active participants in a sweeping conspiracy to oppose by force the lawful transfer of presidential power."
According to CNN, the prosecution team added, "A lesser sentence could encourage further abuses not only by these defendants, but by others who disagree with the next elections in our country's local, state, and federal governments."
NPR reported in 2021 that the Oath Keepers have "tried to recruit military and law enforcement into its ranks," adding "the name 'Oath Keepers' itself is a call-back to the oath such individuals swore to defend the Constitution from all enemies, foreign and domestic."
The publication emphasized the group "claims to have tens of thousands of members, although researches estimate the number is probably no higher than 5,000," noting "even that would make Oath Keepers one of biggest groups in the patriot militia movement."
Following Rhodes' conviction last year, his estranged wife Tasha Adams rejoiced, saying, "He has absolutely never had to face a consequence in his entire life. This will be the very first time. He's spent his life making others pay; this was past due for him."
Reprinted with permission from Alternet.