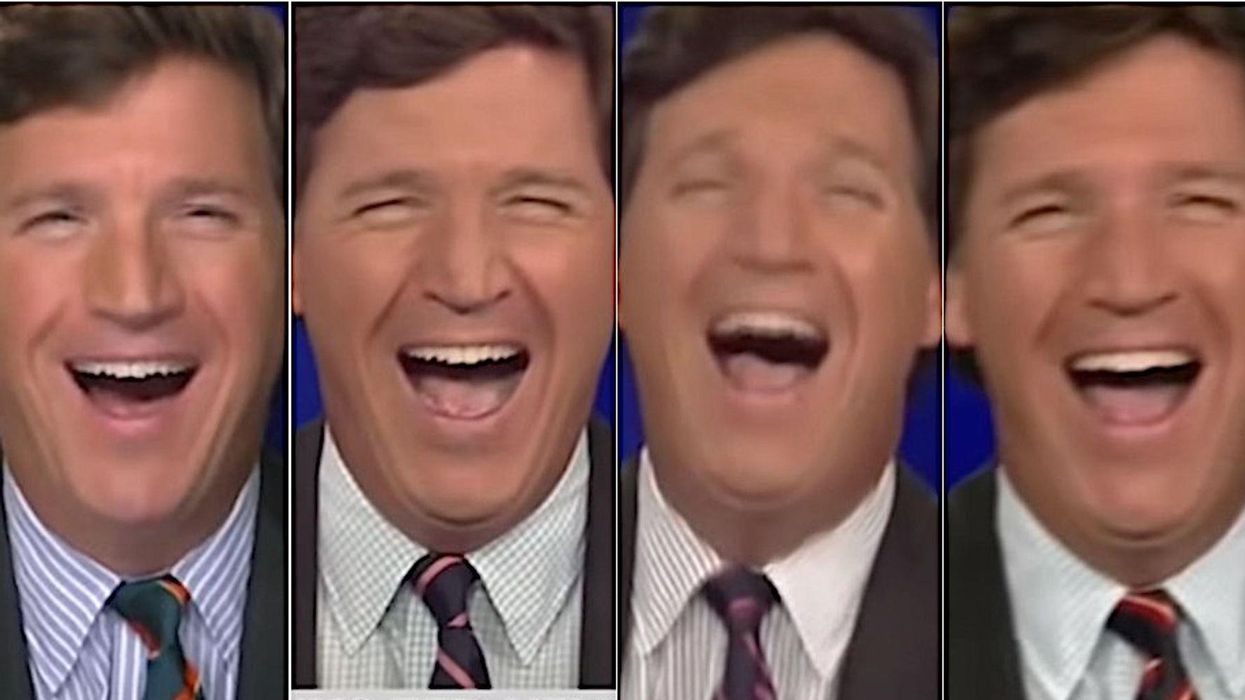 When it comes to the face of smug and punchable white privilege, no bigger one comes to mind than that of Fox News' white nationalist propagandist Tucker Carlson. The far-right rabble-rouser was born into vast privilege and wealth, with a father who served as a United States ambassador and a mother who was a wealthy heiress. Carlson also attended elite private schools and most likely never worked an honest, middle-class job in his entire life. But that certainly hasn't stopped the fake news host from smearing the working poor and homeless so as to manipulate his audience into ignoring the larger (and REAL) problem: billionaires, unchecked corporations, and professionlai liars like Carlson.
During a recent segment on his Fox News program, the pompous twit whined about the homeless issue in America.
"Everywhere, at every intersection, there are beggars. This is what we used to imagine India was like. But this is not Calcutta. This is New York, San Francisco and Austin, Texas. So the question is, what happened? And the short answer is our leaders did this," said Carlson. Adding, "Politicians are making it much easier to be a homeless drug addict in the United States, and much harder to be a law-abiding member of the middle class. What's the effect? Well, let's see. The middle class is dying, and we now have record numbers of drug-addicted vagrants."
And since he simply can't stop being a dick, as former Daily Show host Jon Stewart famously said to his face, Carlson said that the homeless should have their "tents hauled to landfills and told to get a job or leave."
Carlson might want to heed his own words and get an actual job.
Watch the segment below: