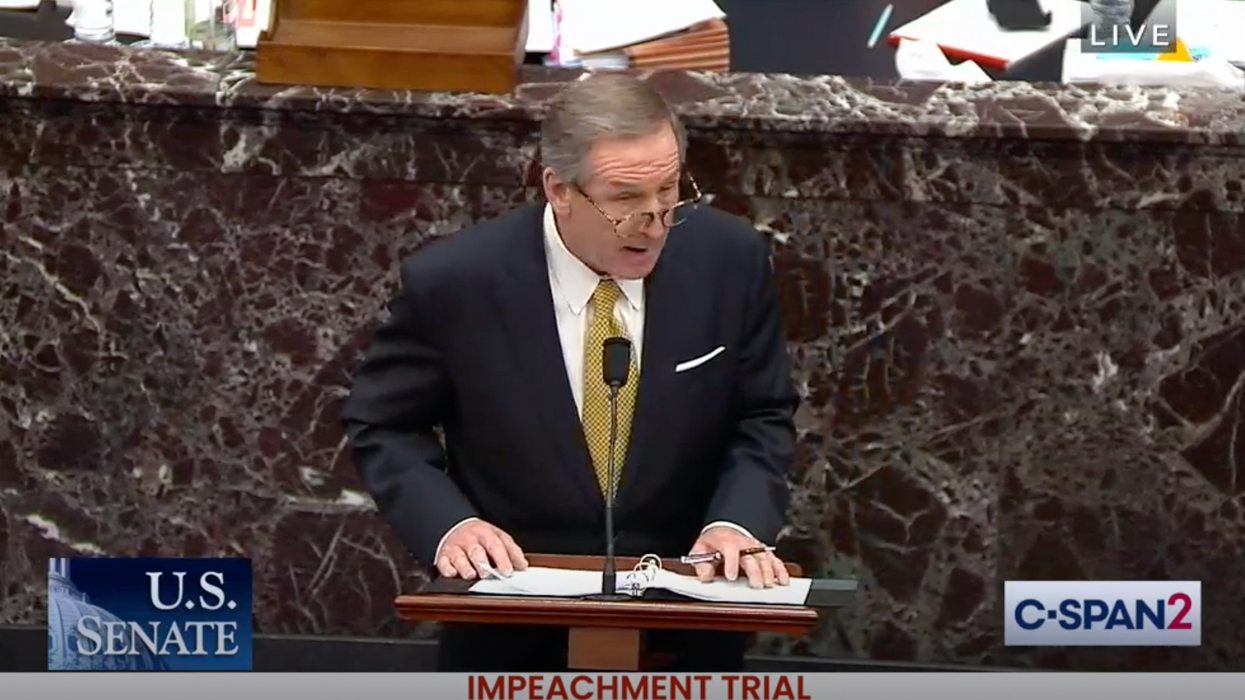 Reprinted with permission from Alternet
As the second impeachment trial of Donald Trump came to an end, with a 57-43 vote failing the two-thirds majority required to convict, the former president's defense attorney appeared to "pocket" Senate coasters, which are not souvenirs. "When it was over, there were no handshakes or any apparent interaction between the two panels of lawyers," The Washington Post reported. "Van der Veen did return to the lectern, where he appeared to pocket Senate coasters."
That would be Michael van der Veen, who "is best known for his law firm's ubiquitous ads on local news radio station KYW-AM, which are reminiscent of East Coast electronics chain Crazy Eddie's high-octane TV pitches from the 1980s," an earlier Washington Postarticle revealed.
Van der Veen won few fans on the left after his outbursts and lies during the impeachment trial.
He was quickly mocked on social media.
@sir_vert Seriously? Van der Veen stole Senate coasters!!! Holy 💩!

— HorseplayGirl MBA (@HorseplayGirl MBA) 1613362707.0