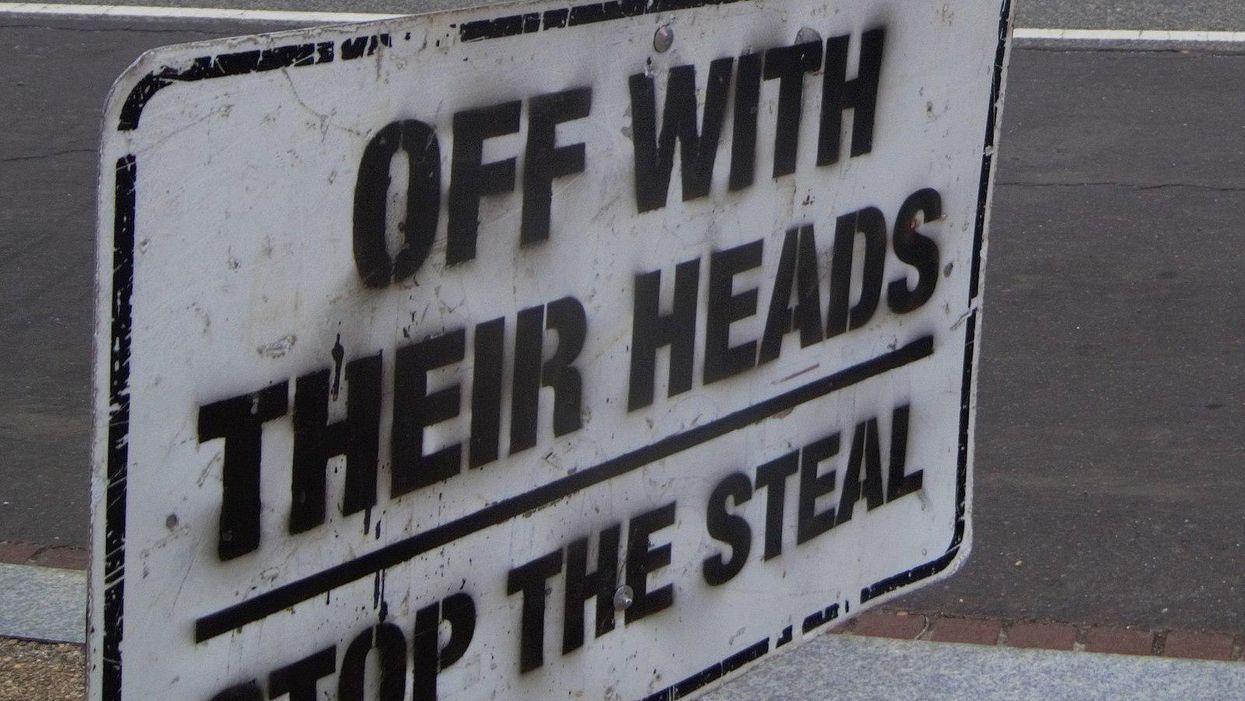 Reprinted with permission from Alternet
In a disturbing article published on June 11, Reuters' Linda So offered in-depth reporting on all of the death threats, abuse and harassment that election workers have been suffering thanks to the Big Lie and former President Donald Trump's false claims of widespread voter fraud in the 2020 election. And according to Associated Press reporter Anthony Izaguirre, many election jobs are remaining vacant.
In an article published on June 13 — only two days after the Reuters article came out — Izaguirre reports, "After facing threats and intimidation during the 2020 presidential election and its aftermath, and now the potential of new punishments in certain states, county officials who run elections are quitting or retiring early. The once-quiet job of election administration has become a political minefield thanks to the baseless claims of widespread fraud that continue to be pushed by many in the Republican Party."
According to Izaguirre, "It's difficult to quantify exactly how many election officials across the country have left their posts and why, since the departures are not generally tallied. Retirements also are common after presidential elections. But in places that do track such information, along with anecdotal accounts from county officials, it is clear that many have recently left because of the newfound partisan rancor around the jobs and the threats many local election workers faced leading up to the November election and afterward as former President Donald Trump and his allies challenged the results."
Izaguirre reports that in Pennsylvania, "about a third of Pennsylvania's county election officials have left in the last year and a half" — and in Michigan, "several seasoned election officials" have "recently left." In Wisconsin, according to Izaguirre, "more than two-dozen clerks have retired since the presidential election, and another 30 clerks or their deputies quit by the end of 2020."
"The local election jobs are being vacated as Trump's false claims of fraud persist within the GOP and provide a platform for his loyalists to launch campaigns to become top election officials in several swing states," Izaguirre notes.
Barb Byrum, clerk of Ingham County, Michigan, fears that far-right conspiracy theorists will try to take over election jobs that become vacant.
Byrum told AP, "These conspiracy theorists are in it for the long haul. They're in it to completely crumble our republic, and they're looking at these election administrator positions. They're playing the long game."
The fear of fines, according to Izaguirre, is another thing that could make election jobs "unpalatable."
"A new law in Iowa imposes a $10,000 fine on election administrators for a technical infraction of election rules," Izaguirre observes. "A similar law in Florida could lead to $25,000 fines for election supervisors if a ballot drop box is accessible outside early voting hours or is left unsupervised."
Wendy Helgeson, president of the Wisconsin Municipal Clerks Association, told AP, "It's hard to convince someone it's a good way to give back to the community when you're afraid of going to clerk jail. It's harder and harder to get people to work in government as a whole."