Timeline: Tara Reade Returns, But Her Shifting Story Is Still Implausible
@DarrellLucus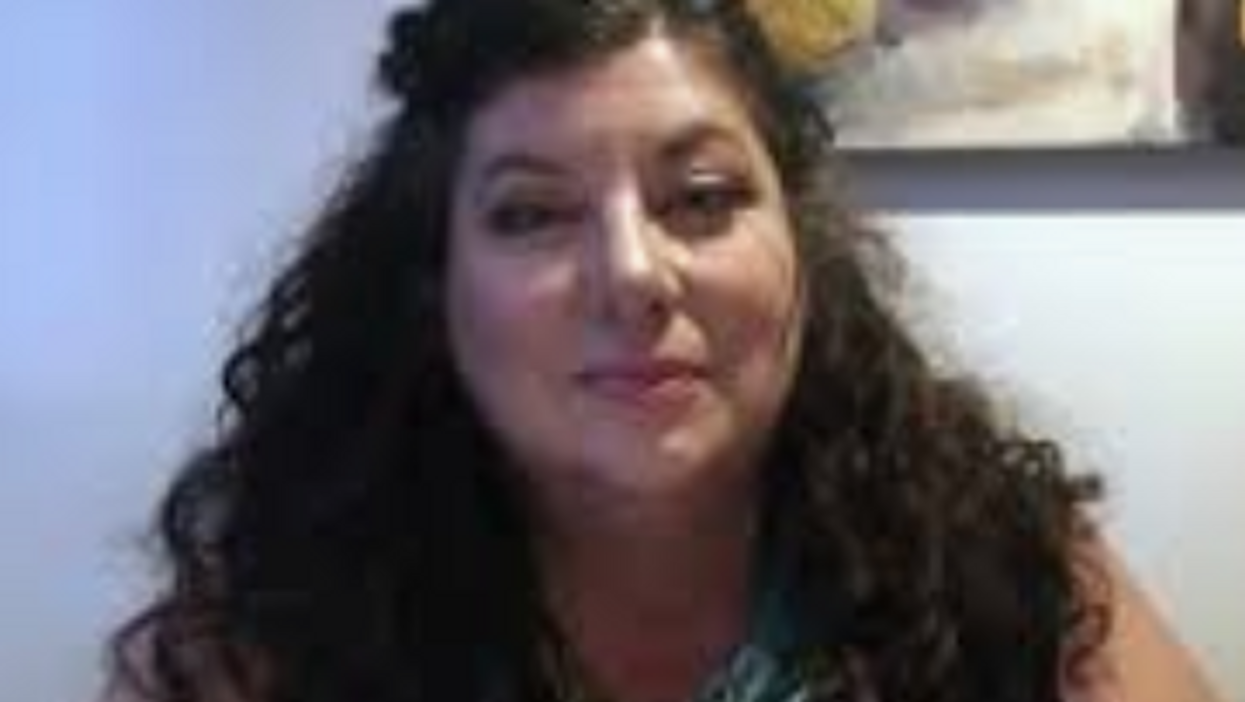 Five days before the Democratic National Convention commenced its proceedings to nominate Joe Biden for president, Tara Reade again surfaced with her claim of sexual assault and mistreatment at his hands almost 30 years ago. The onetime junior staffer in Biden's Senate office turned up on a right-wing website last week to demand that media outlets afford her still more publicity. Reade seems to have forgotten how poorly that worked out for her last spring, when reporters placed her under the kind of close scrutiny that anyone who accuses a presumptive presidential nominee of a felony must expect. What follows is a reminder, in the form of a documented timeline.
From December 1992 to April 1993, Tara Reade works as a staff assistant in Joe Biden's Washington office.

(c. 1992-93) Reade tells The (Grass Valley) Union in April 2019 that on several occasions while she was working in Biden's office, Biden touched her in a manner that made her feel uncomfortable. She subsequently tells The Associated Press in 2019 that Biden rubbed her shoulders and neck and played with her hair. The AP is unable to corroborate Reade's claims, and does not publish a story at the time.
(1993): Reade claims in an April 2019 op-ed published on both her personal Medium blog and in The Union that Biden asked her to serve drinks at an event in 1993 because he liked her legs. A senior aide supposedly objected to this suggestion, triggering an argument among other staffers.
Reade tells Katie Halper in March 2020 that sometime in the spring of 1993, Biden shoved her against a wall, kissed her, put his hand up her skirt, penetrated her vagina with his fingers, and asked if she wanted to go somewhere else. (She would subsequently tell Megyn Kelly in May 2020 that Biden told her, "I want to fuck you.") Reade tells Halper that the assault took place in a semi-private hallway near Biden's office in the Russell Senate Office Building. However, Newsweek's Andrew Feinberg noted on Twitter that this area corresponds to the Capitol subway terminal, a very high-traffic area. Feinberg also notes that this area is near a Capitol Police post. Republican strategist Cheri Jacobus, a congressional staffer at the time, added that "those of us who've worked on Capitol Hill" know that there aren't any semi-private hallways in any Senate office buildings.
Reade told The New York Times in 2019 that after Biden allegedly assaulted her, she told several senior staffers in Biden's office about sexual harassment. However, all of them deny such claims from Reade. She then says she filed a harassment complaint. However, she subsequently told the AP that when she went to fill out the intake form to request counseling—the first part of the process in place at the time—she "chickened out." According to NBC News' Mike Memoli, under the procedures of the time, the process would have ended at that point.
Reade claims that a woman who called CNN's Larry King Live in August 1993 about problems with a prominent senator was her mom calling about Reade's experience with Biden. However, the woman claimed that she felt compelled to go to the press rather than to the police "out of respect for him." According to blogger Clifford McArthur, this directly contradicts Reade's claim that her mom told her to report Biden to the police. McArthur also notes that Reade claimed her mother complained that her daughter had been "sexually harassed and fired," when the woman calling in actually made references to unspecified "problems" her daughter faced in Washington.
In a 2009 post at The Wip (archive), Reade says she left Biden's office in 1993 to accompany her then-boyfriend and future husband, who was managing the reelection campaign for a Midwestern congressman.
In a December 2018 post on her Medium blog (since deleted), Reade says she left Biden's office, and left Washington altogether, in protest of "deception and xenophobia" being directed at Russia.
Reade tells The Union on April 3, 2019, about how Biden touched her in ways that made her feel uncomfortable. She said that she didn't consider this to be sexual in nature, but compared herself to a lamp—"It's pretty. Set it over there. Then when it's too bright, you throw it away."
The next day Reade writes about her time in Washington on her Medium blog. In it, she says she was forced to resign in 1993 after being essentially blackballed for filing a complaint.
Two weeks later an op-ed by Reade is published in The Union, which is almost identical to the post in Reade's blog.
On April 18, 2019, Reade tweets out a link to The Union's story. A week after her tweet, Reade confirms on Twitter that The Union's account is a true version of events.
During the following months, Reade tweets The Union's story at least 15 other times. (The last of those tweets is posted on March 15, 2020—nine days before sitting down with Halper to accuse Biden of assaulting her.)
In December 2019, Reade first characterizes her experience as sexual harassment after months of not doing so.
On January 9, 2020, Reade posts on her blog about the event at which Biden supposedly wanted her to serve drinks, saying that he destroyed her career.
Reade claims on March 10, 2020 that Biden himself fired her for reporting him. However, in 2019, she suggested that Biden didn't even know why she left. Exactly two weeks later, Reade edits her Medium post about her time in Washington to hew more closely to her claims that Biden sexually assaulted her. She does so just hours before Halper interviews her.
The Washington Postreports on April 12, 2020 that Reade's brother, Collin Moulton, recalled his sister telling him that Biden touched her neck and shoulders. Later, Moulton texts the Post in order to "clarify his remarks"; he now recalled Reade telling him Biden cornered her and put his hands underneath her skirt. In the same story, the Post reveals that it initially interviewed Reade in 2019, and at the time she faulted Biden's staff for "bullying" her more than Biden himself.
On April 27, 2020 longtime Reade friend Lynda LaCasse claims that Reade told her in 1996 about being assaulted by Biden in 1993. However, according to McArthur, when NBC News asked for people who knew Reade's story, LaCasse wasn't on the list. Additionally, LaCasse told The Washington Post that Reade reached out to her shortly after going public.
Two days later, ABC News reports that Moulton initially claimed in March that Reade had told him about being harassed -- only to reach out later in the day to claim Reade told him Biden pushed her against the wall.
On May 7, 2020 Laura McGann of Vox publishes the results of a yearlong effort to corroborate Reade's claims. She notes that Reade claimed that she didn't share the full story at first because reporters weren't listening to her—even though she had spoken at length with the AP, Washington Post and New York Times. McGann also reveals that a friend of Reade's told her two completely different stories to her in a year's time. In 2019, the friend told McGann that Biden hadn't sexually assaulted her, only to claim a year later that Biden did sexually assault her. According to McGann, Reade wanted to "leave a layer there."
PBS NewsHour reports (video) on May 15, 2020 that 72 former Biden staffers deny ever hearing about allegations of sexual assault until Reade spoke up earlier in 2020. They also questioned her claim that she had been asked to serve drinks at a fundraiser, recalling that Biden had a longstanding rule against Senate staffers doing fundraising work of any kind. Two former junior staffers, including one who assumed Reade's duties after she left, recalled that Biden did not want women performing menial chores like bringing drinks. One of Reade's former colleagues, Ben Savage, claimed that Reade had actually been fired for poor performance, including frequently mishandling constituent mail. NewsHour also reported that there were "no out-of-view areas" on the route between the Russell Senate Office Building and the Capitol. Additionally, according to NewsHour, this is a "main thoroughfare for Senators and staffers."
Also on May 15, Politico reports on a number of people who believe Reade manipulated and used people. One of them is attorney and domestic violence advocate Kelly Klett, who rented out a room to Reade in the spring and summer of 2018. Klett recalled that Reade never mentioned anything about inappropriate or illegal behavior from Biden. Indeed, she spoke of Biden in "a positive and bragging sense." Klett also recalled that Reade reached out to her when she initially claimed Biden sexually harassed her, but "could not provide enough credible information" for her claim to be believable. Klett suspected that Reade was trying to "plant a story with me" so she could claim she'd spoken with a lawyer about her claims.
In a May 15 article about Reade's credibility problems, Michael Tracey of Spectator USA interviews Klett. According to Klett, Reade spoke glowingly about her tenure with Biden and "made no mention of rape or even discomfort" despite knowing about Klett's domestic violence work. Klett believes that when Reade recounted her story to her in in 2019, she did so in a way that made it appear she was trying to get her to corroborate a story "which I can't corroborate and don't believe." She was "incredulous" when Reade claimed Biden assaulted her, and went on to say that if she believed Reade was telling the truth, "I'd be taking her case."
On May 19, 2020 CNN reports on Reade's shifting claims. It notes that Reade previously claimed she resigned from Biden's office to pursue an acting and writing career, in addition to her concerns about "deception and xenophobia" directed at Russia. Savage, who spoke with PBS earlier, reiterated that Reade had been fired for poor performance. He added that Reade claimed her firing amounted to discrimination for an unspecified health issue. The article also notes that Reade claimed to have a bachelor's degree from Antioch University Seattle, and was also an off-and-on visiting professor. However, according to Antioch Seattle officials, Reade attended but never graduated, and was never part of the faculty.
The Monterey County Weekly and The New York Times reveal on May 20, 2020 that defense attorneys in Monterey County, California are reviewing numerous domestic violence cases in which Reade testified as an expert witness on domestic violence. The review was triggered by CNN reporting the previous day that Reade never graduated from Antioch Seattle. When she took the stand, Reade testified under oath that she graduated from Antioch Seattle. In response, Reade claimed that she earned her degree as part of a "protected program," in which then-chancellor Toni Murdoch worked with her personally to protect her identity while she completed her coursework. However, Murdoch, through an Antioch Seattle spokeswoman, tells The Times that no such arrangement existed.
The next day Douglas Wigdor, a Trump donor and lawyer for several victims of Harvey Weinstein who had taken on Reade's case, announced that he was withdrawing as Reade's counsel. He had only taken the case two weeks earlier. Wigdor's withdrawal comes 48 hours after questions are raised about Reade's credentials.
On May 22, 2020, Antioch Seattle confirms that Reade only attended for three academic quarters in 2000 and 2001, and never graduated. Four days later the Monterey County district attorney launches an investigation into whether Reade misrepresented her credentials under oath.
The New York Times publishes an extensive profile of Reade on May 31, 2020 based on emailed responses from Reade and interviews with over 100 current and former acquaintances. It notes that Reade has a "tendency to embellish" much of her story. For instance, she claims that a role as an extra in La Bamba was actually a role as a dancer. The Times confirms that she graduated from Seattle University School of Law despite never receiving the undergraduate degree required for admission. It also reveals that a number of defense lawyers questioned why she was allowed to testify as an expert witness despite not having a certification in psychology or sociology.
After months of silence, Reade gives an interview on August 12, 2020 to right-wing "media watchdog" NewsBusters, in which she criticizes the mainstream media for not asking Biden's newly-minted running mate, Kamala Harris, about her claims and those of other women who claim Biden touched them inappropriately. (Harris had previously said that Reade had a right to be heard.) NewsBusters makes no mention of the inconsistencies a number of reporters have found in Reade's story, as well as numerous failed attempts to corroborate her. Nor does it mention Reade's misrepresentation of her academic credentials, or that she is under investigation for potentially lying about her credentials under oath.