Ted Cruz: Parents Would Be 'Dismayed' To Hear Their Children Repeating Donald Trump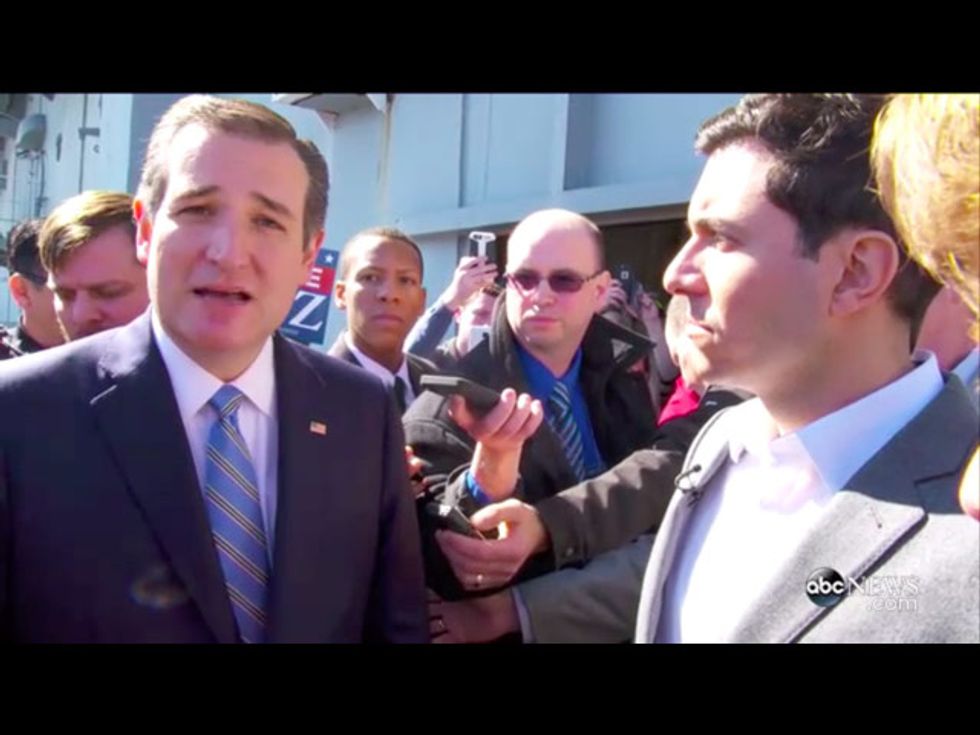 Ted Cruz is mounting a new argument against Donald Trump's never-ending stream of insults and obscenities: Trump doesn't just sound like a child — you wouldn't even want your child to sound like him.
"You know, I will say we've had presidents who have aspired — inspired, and spoken to our better angels," Cruz told reporters — itself a reference to Lincoln's first inaugural address. "FDR told us, 'The only thing we have to fear is fear itself.' Kennedy reminded us that some men* — to "Ask not what your country can do for you, but ask what you can do for your country.'
"Now if you compare that to some of the more priceless gems from Donald Trump, that's a fairly stark contrast."
Cruz continued: "And listen, I will say as the parent of two young children, there are things that come out of Donald's mouth, which any parent would be very dismayed if their child repeated at home. And it is not a good thing if parents would be embarrassed to have their children repeating the president of the United States."
*Cruz might have briefly confused Sen. Ted Kennedy's famous eulogy for his brother, Sen. Robert Kennedy, speaking of the assassinated presidential candidate's outlook: "Some men see things as they are and say why. I dream things that never were and say why not." (Robert Kennedy had in turn derived a prior quote from the playwright George Bernard Shaw.) Cruz quickly caught himself, though, and remembered the correct quotation from President John F. Kennedy.