Endorse This: Disney Rejection Of 'Don't Say Gay' Sparked Ted Cruz's Weird Fantasies (Video)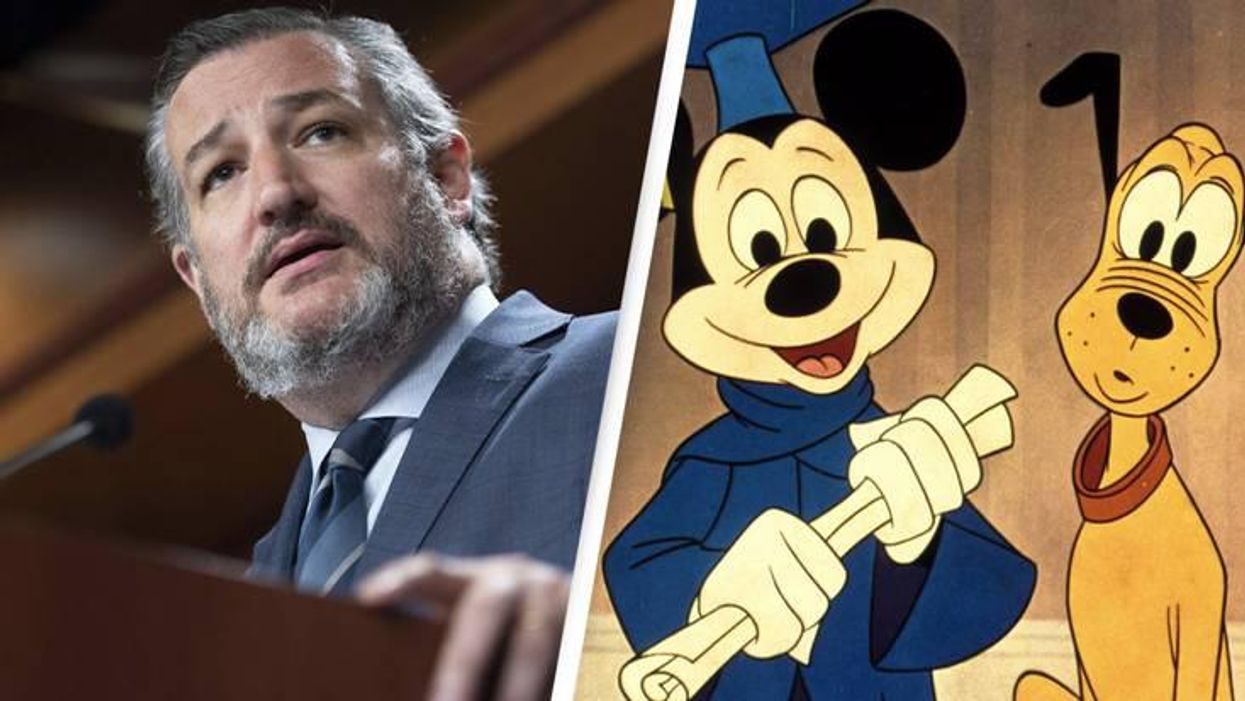 Senator Ted Cruz's (R-TX) bizarre obsession with Disney's decision to reject Florida's anti-LGBT "Don't Say Gay" law has reached serial-killer levels of creepiness. In an effort to "own" a corporation that's the pinnacle of free-market capitalism, Ted Cruz skeeved people out by making a lewd joke about Mickey Mouse and Pluto.
After all, considering the fears of marginalized groups is a human quality and therefore not Ted Cruz's thing. So he chose instead to talk up the weird porn fantasies he's having regarding Mickey and Pluto doing it.
"I think there are people who are misguided, trying to drive Disney, stepping in, saying, you know, in every episode now they're going to have, you know, Mickey and Pluto going at it," he blurted on his podcast.
"Thank you for that image, senator," co-host Michael Knowles joked.
"But it's just like, come on, guys, these are kids and, you know, you could always shift to Cinemax if you want that!" Cruz said. "Look, I'm a dad, it used to be that you could put your kids on the Disney Channel and be like, all right, something innocuous will happen."
Are we cool with Ted Cruz openly fetishizing children's cartoon characters? According to him, it's gay people that are harming children. But if you ask us, it looks like Ted Cruz has a lot of toxic daydreams that he should've left at his shrink's office.
How vile is your brain that LGBTQ+ inclusion in animated films automatically equates to a cartoon mouse boning his pet dog? One thing about Cruz we know is that he will somehow find a way to go lower. It won't be easy.
Michael Hayne is a comedian, writer, voice artist, podcaster, and impressionist. Follow his work on Facebook and TikTok