Ted Cruz: I'm A Country Music Fan — Ever Since 9/11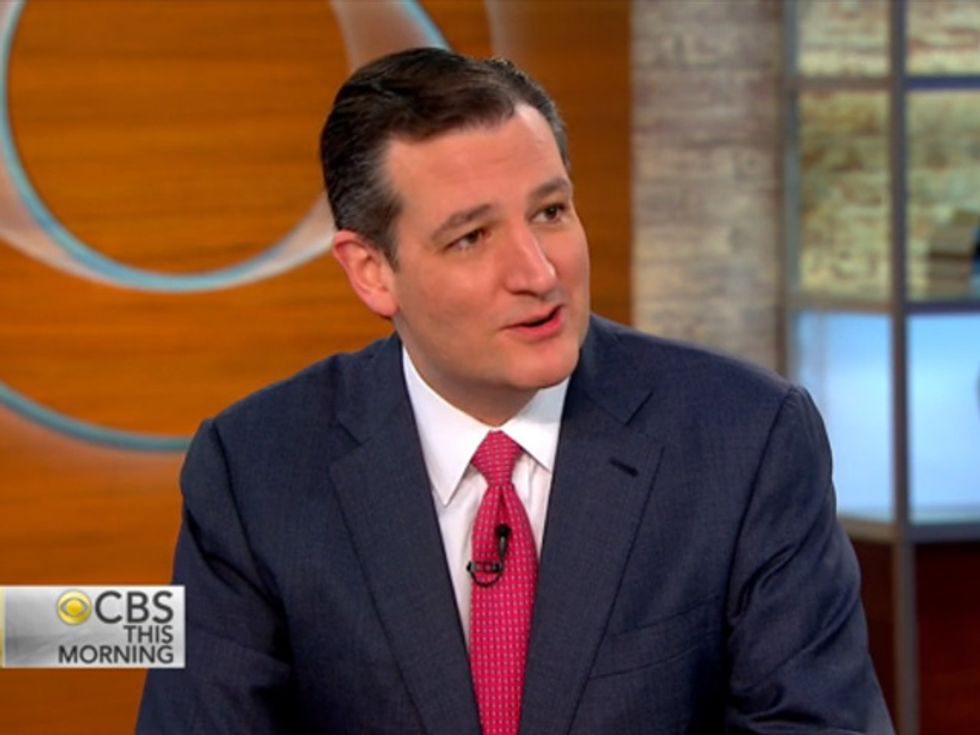 Senator Ted Cruz (R-TX), the newly announced candidate for president, showed some of his personal side Tuesday — and related "sort of an odd story," as he called it, about his musical sensibilities.
"My music taste changed on 9/11," Cruz told the panel on CBS This Morning, complaining that he didn't like how rock music responded to the terrorist attacks. "And country music collectively, the way they responded, it resonated with me. And I have to say it just, at a gut level, I had an emotional reaction that says, 'These are my people.'"
It's not clear what in the world Cruz is referring to, regarding the rock music scene. Did he think Bruce Springsteen's The Rising
album, or the benefit concerts headed up by top-flight rock stars, were somehow not sufficiently loyal to America?
Video via CBS News.