Why Divisions Over Paxton Impeachment Are Roiling Texas GOP
@alexvhenderson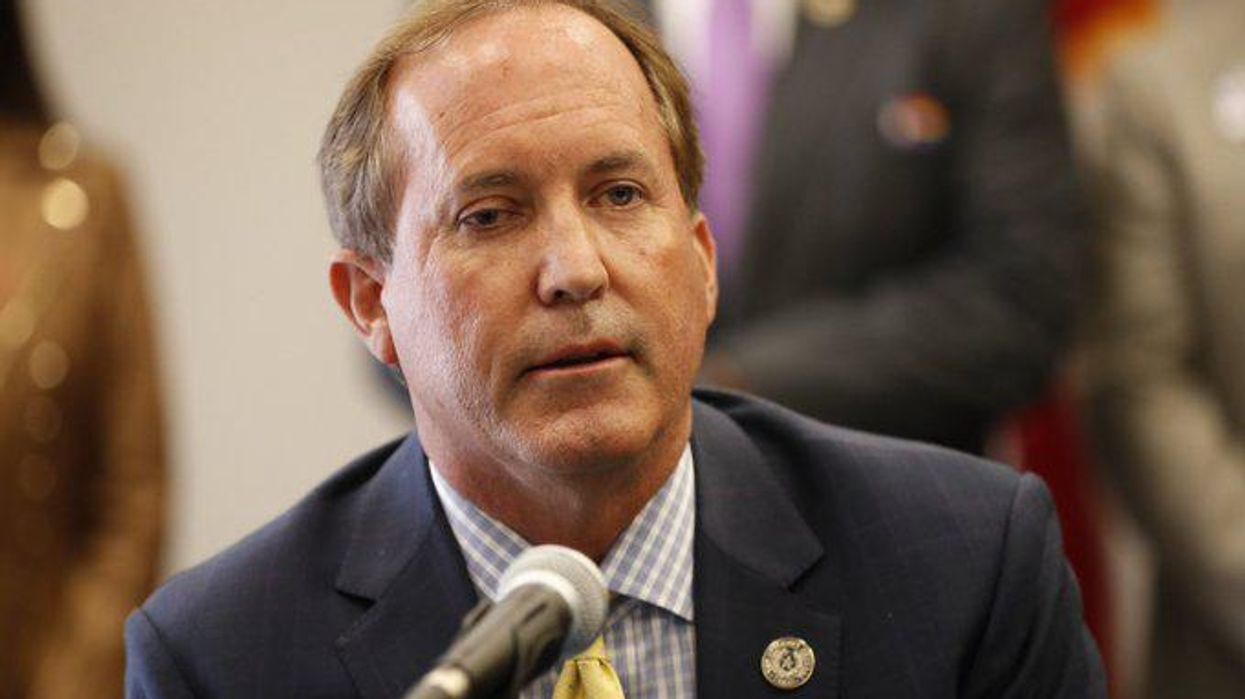 Far-right Texas Attorney General Ken Paxton has been an incredibly polarizing figure in Lone Star politics — even among fellow Republicans. And his impeachment has brought those divisions to the forefront.
The Texas House of Representatives recently voted, 121-23, to indict Paxton on 20 articles of impeachment . And an impeachment trial in the Texas State Senate is forthcoming.
The impeachment cannot be honestly described as an act of partisanship, as Republicans control the Texas State Legislature. Paxton has been angrily railing against Texas House Speaker Dade Phelan , a conservative Republican who pushed for the impeachment. And Phelan hasn't been shy about slamming Paxton as a liability for the Texas GOP.
It remains to be seen how Texas Senate Republicans will vote in Paxton's impeachment trial. Texas-based reporter and author James Moore, in an article published by CNN's website on May 30, argues that the trial's outcome could have a long-lasting effect not only on Texas Republicans, but on Republicans in general.
Moore, who has been reporting on Texas politics since 1975, explains , "The impeachment of Texas Attorney General Ken Paxton over allegations of corruption, bribery and obstruction of justice has political experts contemplating whether things are coming undone for the state's Republican Party and its control of government. The answer is no — at least not yet. The Texas GOP has decided to dump an officeholder who appears to have gone a bit too far and embarrassed the party to the point of becoming a political liability."
The Texan adds , "The challenge for Republicans will be how to remove him from office without harming the party or its members. And that won't be easy."
Paxton's impeachment is a hot topic far from Texas. Former President Donald Trump has been attacking Paxton's GOP foes as fake Republicans, while more traditional conservatives believe he is damaging the GOP in a state that is a must-win for them in presidential elections.
For decades, Democrats have fantasized about turning Texas blue. Texas' 2018 U.S. Senate race was a hopeful sign; Democratic former Rep. Beto O'Rourke narrowly lost to incumbent GOP Sen. Ted Cruz. But when O'Rourke ran for governor in 2022, he lost to Republican Gov. Greg Abbott by 11 percent.
Texas' large urban centers lean Democratic, but thanks to a long list of rural counties, Texas remains a red state.
"If Paxton manages to survive his Senate trial," Moore observes , "he might seriously wound Texas Republicans' political strength — and that could have national repercussions into 2024. If enough Texans shun the Republican Party, the state — long an essential part of the GOP electoral strategy — could potentially flip in the other direction, dooming the party's presidential prospects."
Reprinted with permission from Alternet .