Texas Board Expunges Hillary From History Curriculum
@FAWFULFAN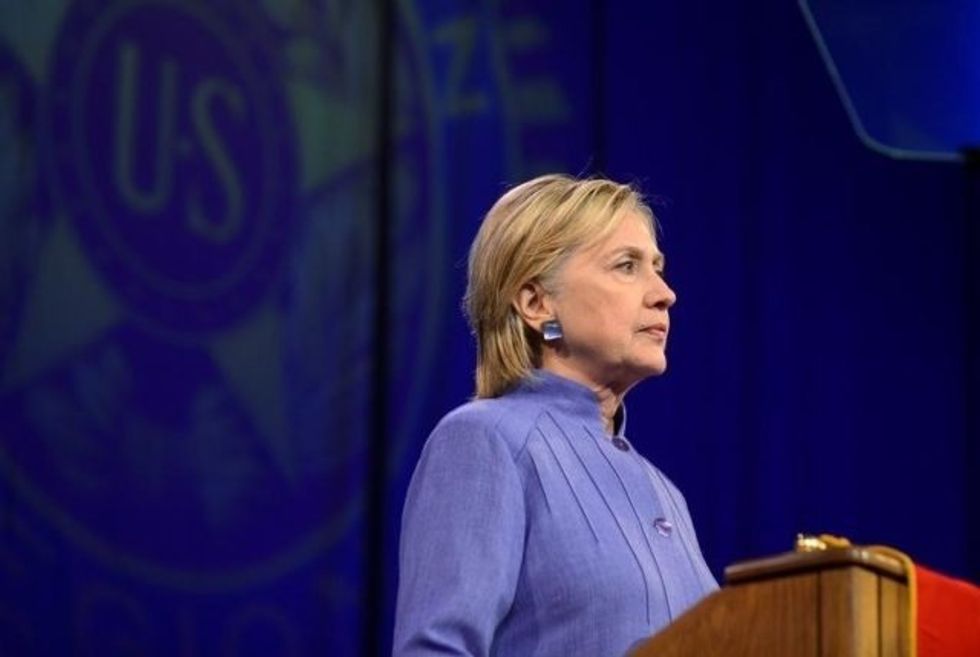 Reprinted with permission from AlterNet.
According to a report in the Dallas Morning News, the Texas State Board of Education on Friday issued a preliminary vote to sharply cut back the social studies curriculum in the state.
One major change is the elimination of required teaching about Hillary Clinton:
As part of an effort to "streamline" the social studies curriculum in Texas, the State Board of Education voted on Friday to change what students in every grade are required to learn in the classroom. They approved the removal of several historical figures, including Hillary Clinton and Helen Keller.
Hillary Clinton has been a significant figure in recent U.S. history even before she became the first woman nominated for president by a major political party. She was also highly instrumental in both domestic legislation and foreign affairs as a First Lady, senator, and secretary of State, advancing the cause of equal rights on the world stage and shaping policy on everything from health care, to family leave, to violence against women, to the cleanup of New York City after the 9/11 attacks.
For their part, the Texas Board of Education asserts that they are simply following the advice of the workgroup, which ranked Clinton and other deleted historical figures against a rubric to determine whether they are "essential" to learning about history, as part of an effort to ensure kids do not have to memorize too many names and dates.
Curiously, however, this rubric gave perfect scores to local members of the Texas Legislature.
Additionally, the board is refusing to make several other changes to the curriculum recommended by experts for elimination, including the deletion of references to "Judeo-Christian values," and the alleged influence of Moses on the Declaration of Independence and the Constitution. Also recommended for deletion but still kept in by the board: references to the "heroism" of defenders of the Alamo, which is problematic because those men were fighting, in part, for the right to practice slavery.
Decisions made by the Texas Board of Education often spill over into the rest of the country, because textbook manufacturers have historically geared their material toward the requirements of the state's market — although this influence has declined somewhat in recent years. Nonetheless, the board's changes to school material are often closely followed by educators nationwide, including multiple battles in the past few years over how to teach evolution.
Matthew Chapman is a video game designer, science fiction author, and political reporter from Austin, TX. Follow him on Twitter @fawfulfan.