Texas GOP Leader: Women Should Close Gender Pay Gap By Negotiating Like Men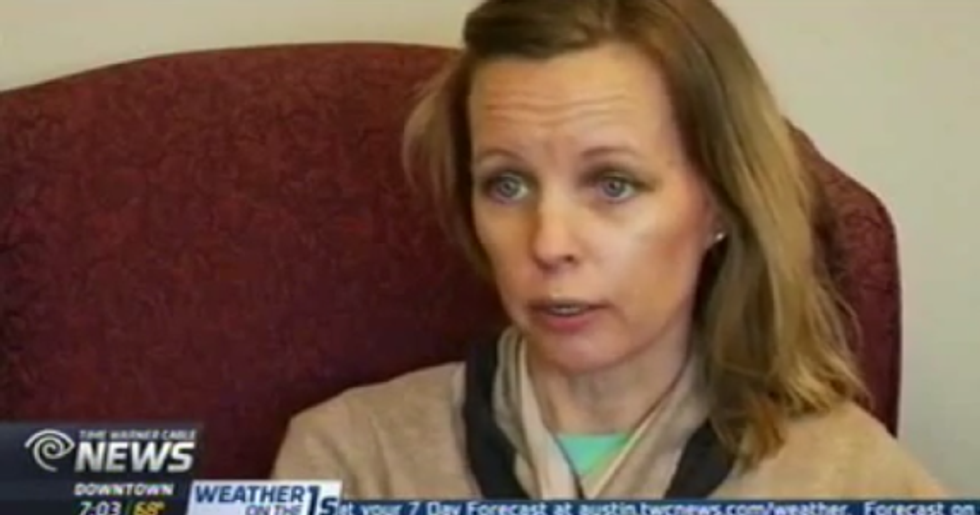 As the Republican Party celebrates the one-year anniversary of its 2012 "autopsy" report, one of its leaders in Texas has provided a timely reminder of just how far the party's outreach efforts still have to go.
On Monday, Texas Republican Party executive director Beth Cubriel was asked about her party's opposition to equal pay legislation, such as the Lily Ledbetter Fair Pay Act and the proposed Paycheck Fairness Act. Cubriel offered the following response:
"Men are better negotiators," Cubriel told Texas political show Capital Tonight. "I would encourage women, instead of pursuing the courts for action, to become better negotiators."
Cubriel is the second Texas Republican in as many days to offer a supremely unhelpful answer on an equal pay question. On Sunday, Cari Christman — executive director of the RedState Women PAC —suggested in an interview that women are too "busy" to push for equal pay laws.
"If you look at it, women are extremely busy," Cristman said in response to a question about how she would close the gender pay gap. "We lead busy lives, whether working professionally, whether working from home, and times are extremely busy. It's a busy cycle for women, and we've got a lot to juggle. So when we look at this issue we think, what's practical? And we want more access to jobs. We want to be able to get a higher education degree at the same time we're working or raising a family."
According to a new report from the Institute for Women's Policy Research, the ratio of women's to men's median weekly full-time earnings was 82.1 percent in 2013, and has barely changed over the past decade.
Equal pay laws have become a flashpoint in Texas' gubernatorial race between Democratic state senator Wendy Davis and Republican attorney general Greg Abbott. Davis has repeatedly attacked Abbott for fighting against legislation to close the pay gap, and her campaign wasted little time in denouncing Cubriel for her comments on the issue.
"Greg Abbott's allies' defense of his opposition to equal pay for women is out of touch and offensive," the statement from campaign spokeswoman Rebecca Acuna reads. "Texans deserve a governor like Wendy Davis, who will fight for economic fairness for all hardworking families instead of Gregg Abbott's business-as-usual hostility to fair pay legislation."
Abbott's campaign has declined to comment on Cubriel's theory.
H/T: The Huffington Post
Screenshot: YouTube