The DNC Vs. The RNC: 10 Major Differences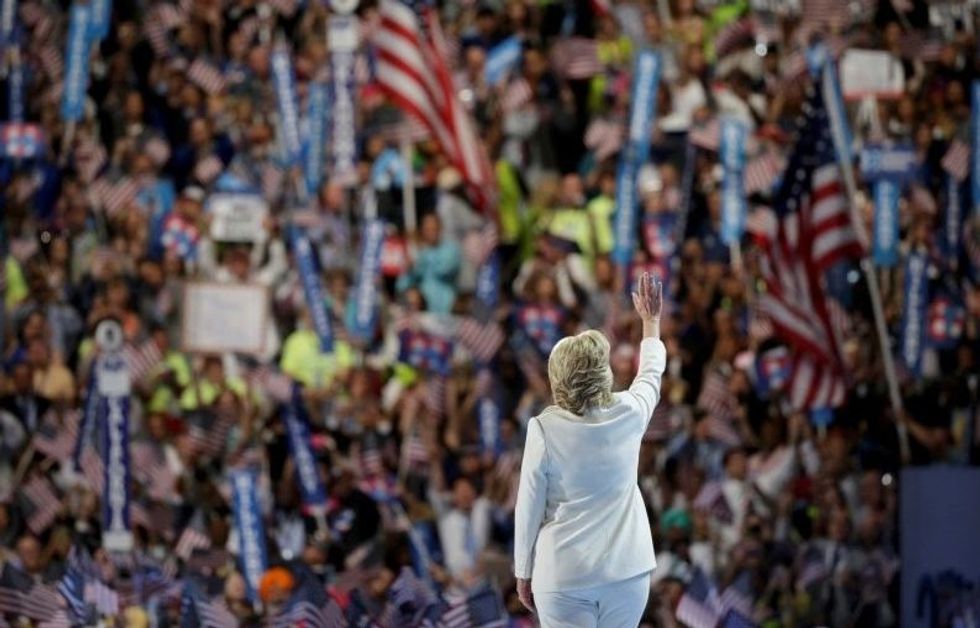 Published with permission from Alternet.
Think you've been watching America's political conventions closely? Between the DNC this week in Philadelphia, Penn., and the RNC last week in Cleveland, Ohio, here are 10 major differences.
1. Guns: Ohio is an open carry state and guns were permitted within the "event zone" of the RNC. However, far fewer firearms were seen on the streets of Philadelphia due to a 2013 ban on guns from recreation centers.
2. Celebrities: The RNC had Scott Baio. The DNC had Meryl Streep. No contest.
3. Diversity: According to Hillary Clinton's campaign, black men and women accounted for 1,182 delegates out of 4,765, about 25%, compared to 18 out of 2,472 at the RNC, less than 1%.
4. The Business Party: The RNC featured two CEOs (Tom Barrack and Willie Robertson), a lobbyist (Chris Cox) and a venture capitalist (Peter Thiel). On the other hand, the DNC emphasized unions. SEIU president Mary Kay Henry, AFSCME president Lee Saunders and AFL-CIO president Richard Trumka all spoke at the Democrats' convention.
5. Law and Order: Donald Trump has branded himself as the "law and order" candidate. Yet, only one speaker at the RNC works in law enforcement: David Clarke, Milwaukee County sheriff. By comparison, Pittsburgh Chief of Police Cameron McLay, former Philadelphia Police Commissioner Charles Ramsey and Dallas County Sheriff Lupe Valdez all spoke for the Democrats.
6. Education: The American Federation of Teachers president Randi Weingarten, Arkansas fifth-grade teacher Dustin Parsons and social studies teacher Dave Willis all spoke on education at the DNC. By contrast, Liberty University president Jerry Falwell Jr. was the only person in the education sector to represent the Republicans.
7. The U.S. Military: Half the people who spoke on behalf of the military at the RNC were Benghazi attack survivors. On the other hand, the DNC featured those who lost loved ones in Iraq and Afghanistan.
8. Delegates: The DNC's "Never Hillary" crowd outnumbered the RNC's "Never Trump" crowd, which became apparent during their massive walkout Tuesday.
9. Quality of Life: The tone of the RNC was far more negative than that of the DNC. Trump's surrogates called on voters to "Make America great again" while Hillary's insisted "America is already great."
10. Most Used Words: In his RNC speech, Donald Trump's most used word was "country." Hillary Clinton's? "People."
Photo: Democratic presidential nominee Clinton waves as she arrives to accept the nomination on the fourth and final night at the Democratic National Convention in Philadelphia